Thailand based Cartoonist/illustrator/storyboarder/NFT artist, Street artist Nuttu นัทตุ๊ IllustraTU has been blessing our retina over the years seeing his murals and illustrations with that vibrant and loud colours in IllustraTU fashion. NOW IllustraTU presents to you LIL BUDDHA SK8. A Buddha-like non-other, this first edition has all the hallmarks and style that Nuttu TU is known for and looks like it's been ripped right out of his 2D art, giving fans a new dimension to collect TU's art. Will you worship LIL BUDDHA SK8?! Nows your chance.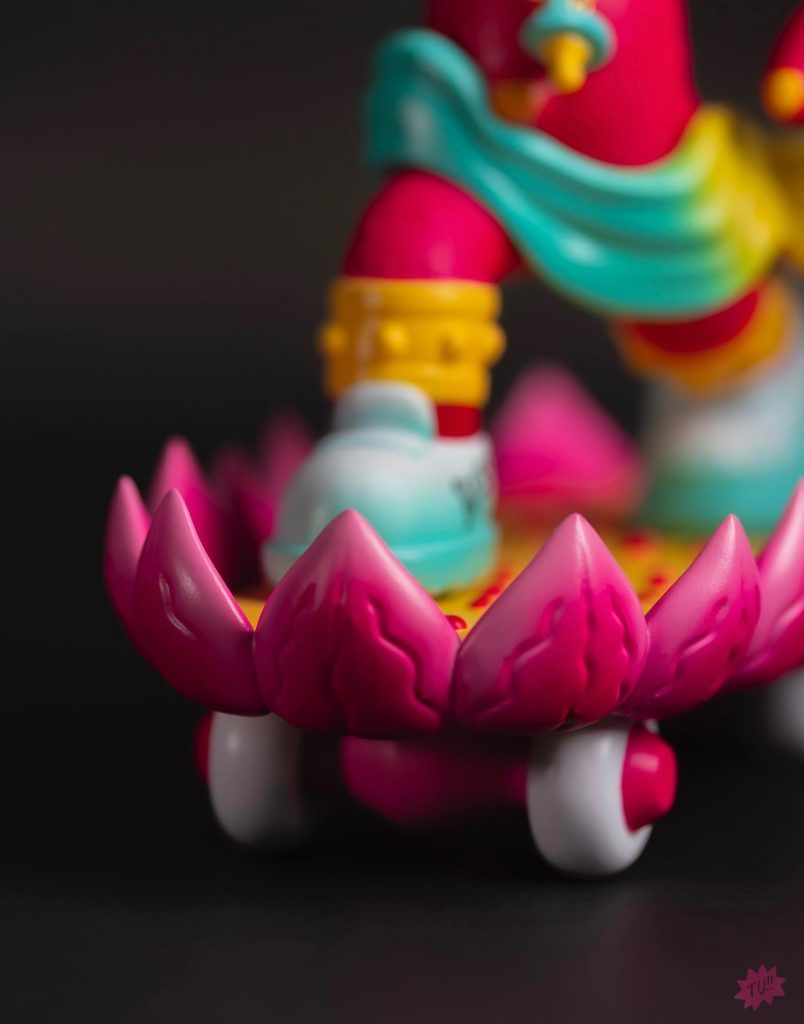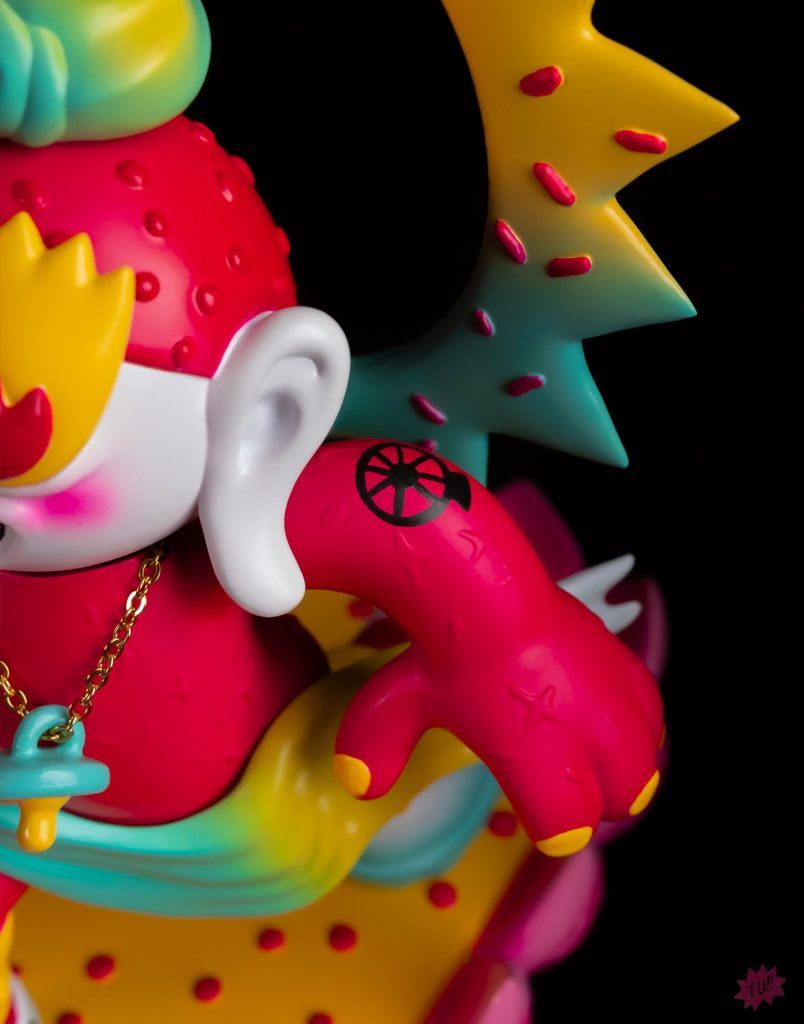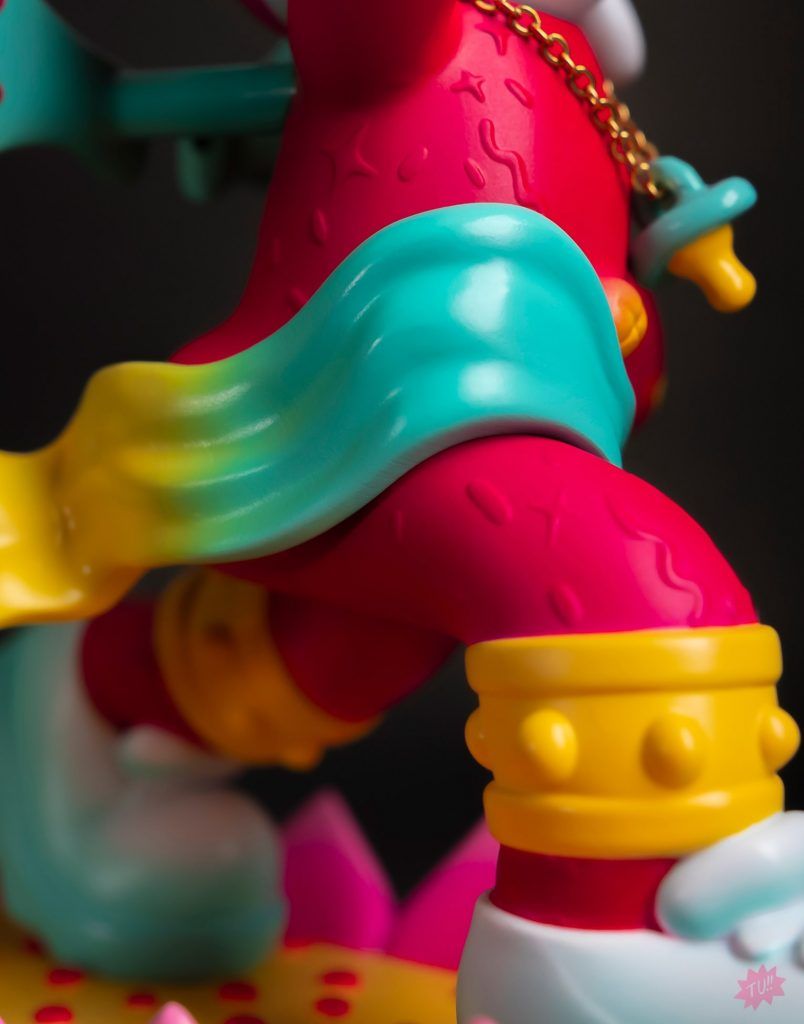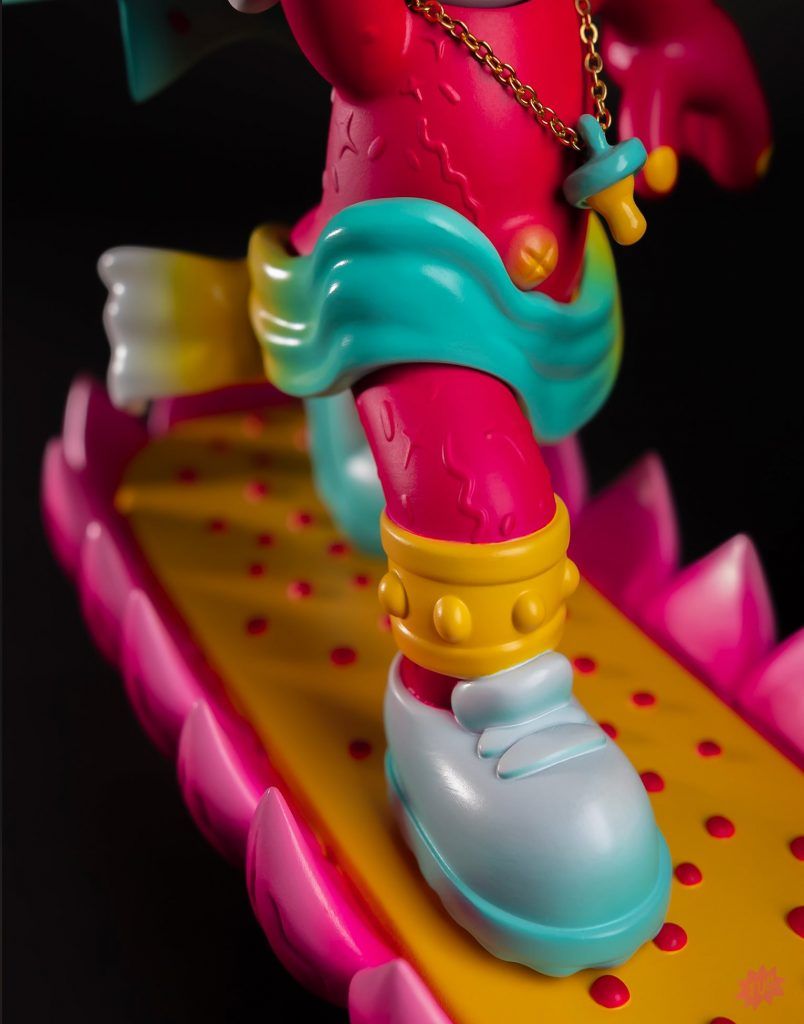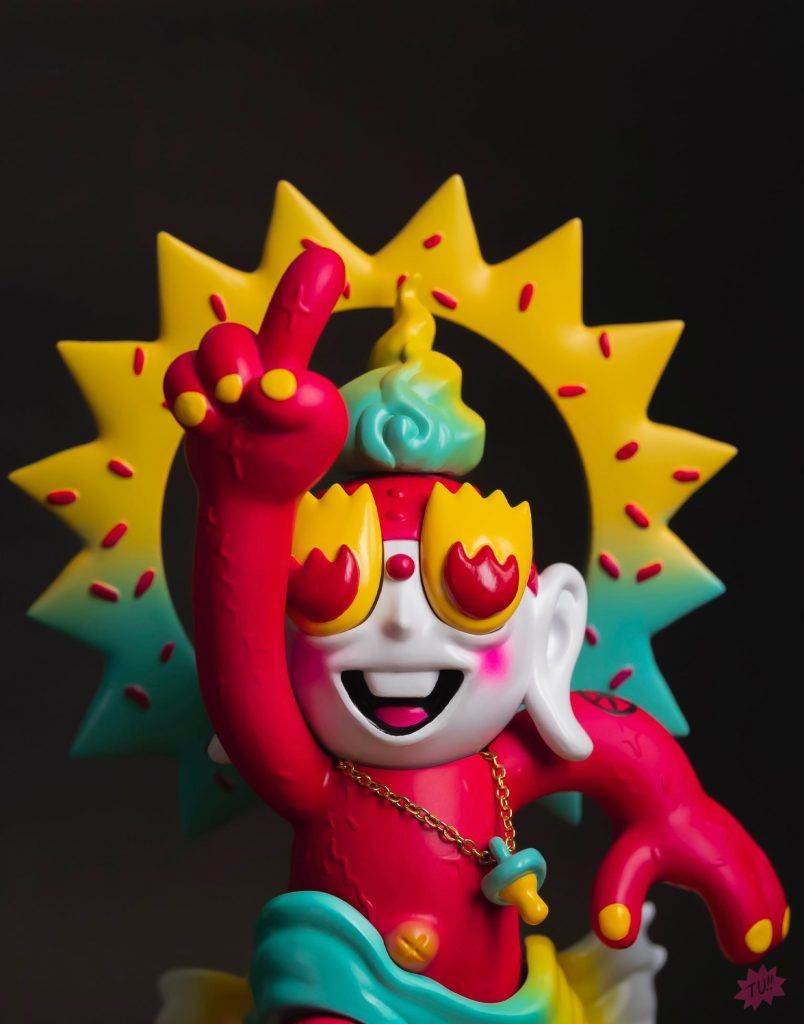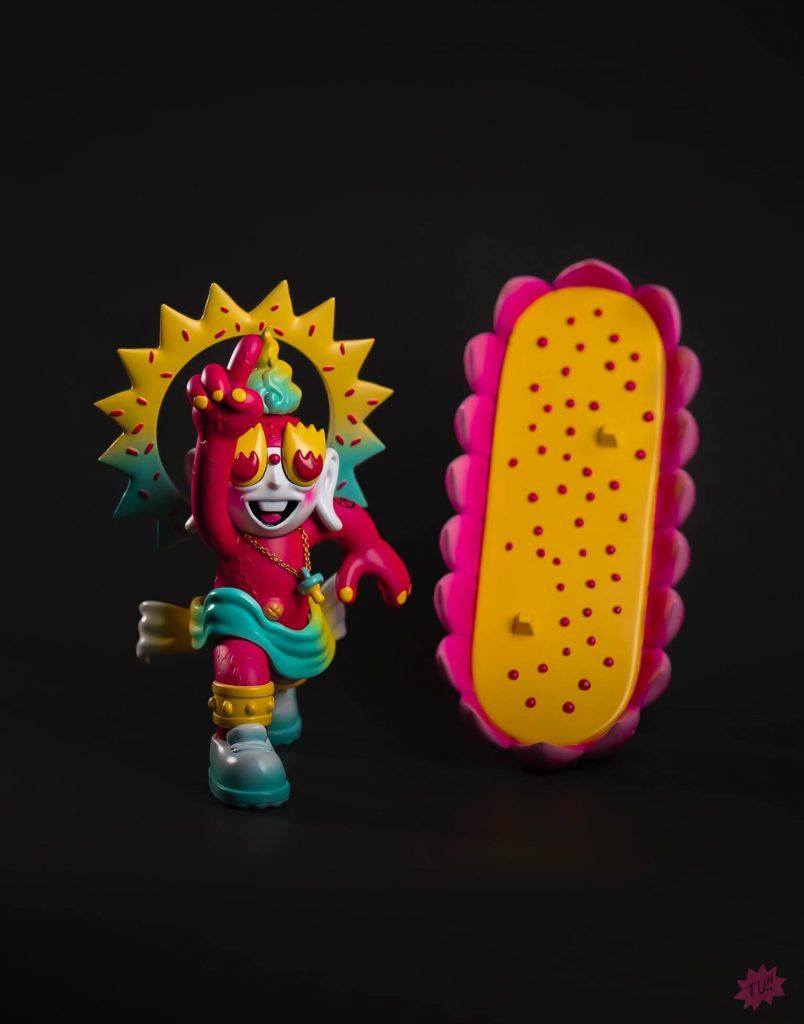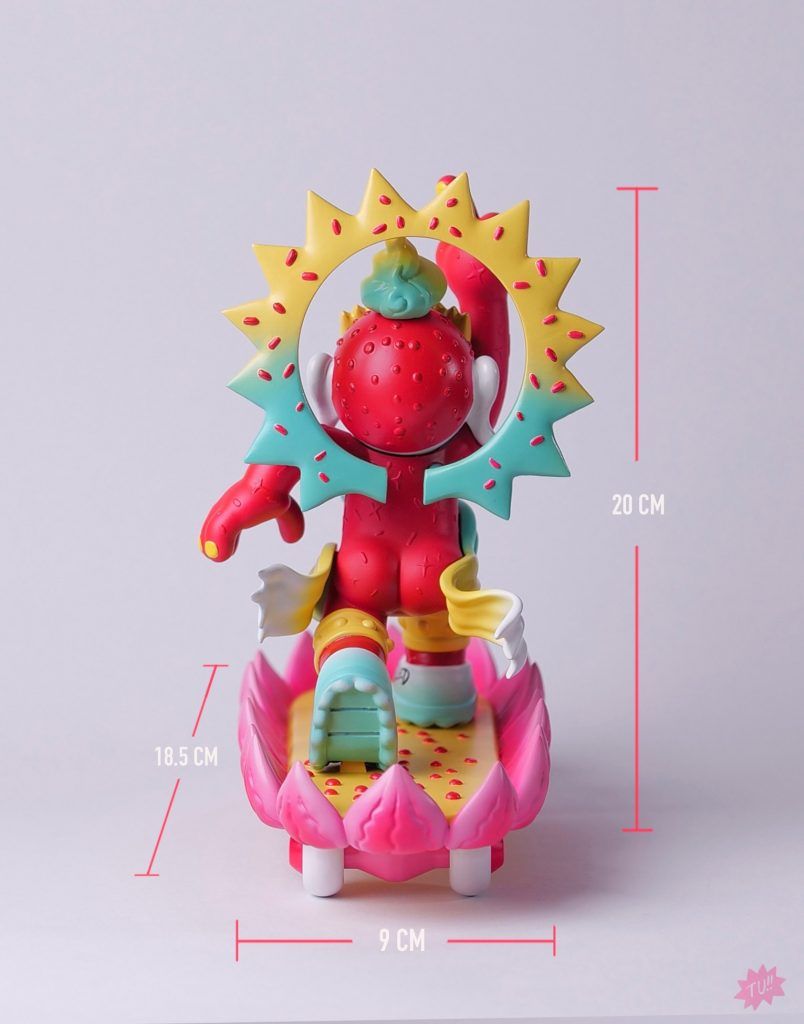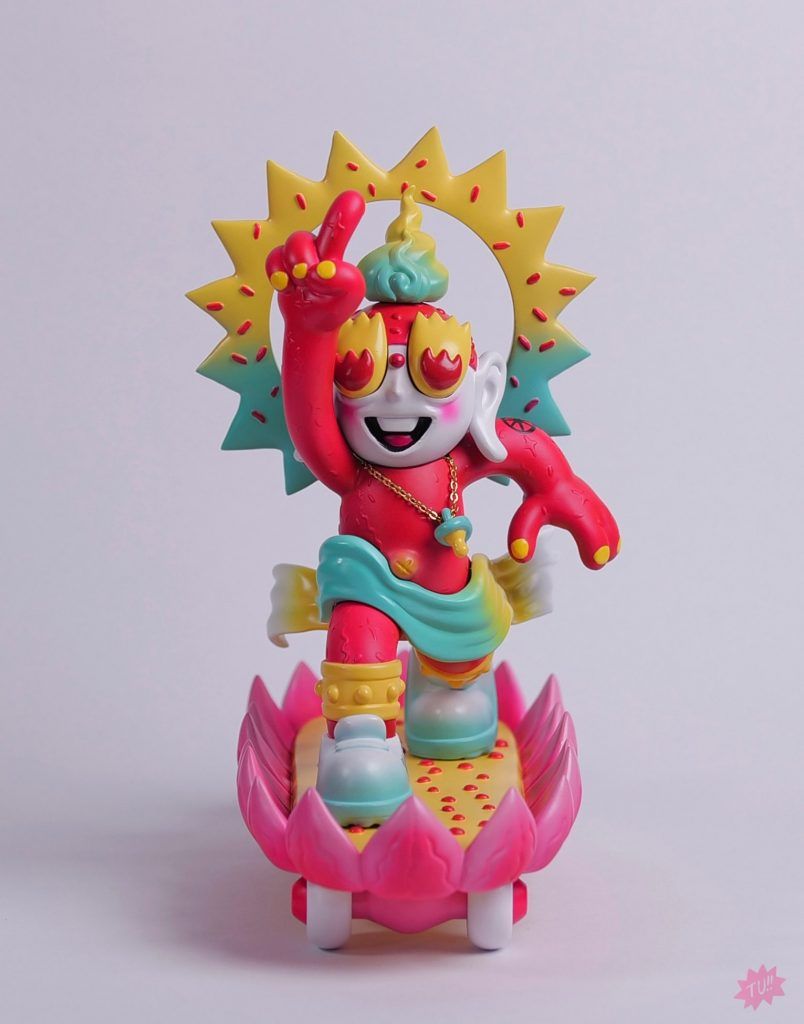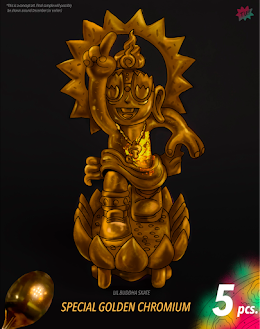 * The designer toy comes with a designed packaging
* Special postcard signed with graffiti in your name for only the first 15 orders
EDITION: Limited edition (35 + 5 special golden chromium pieces )
WHEN: PRE-ORDER now (10th-24th Oct.)
SIZE / MATERIAL : Height 20 cm, Flexible light Resin
WHERE: https://docs.google.com/forms/
* Original Color = 5,990 ฿ (180$)
* Special Golden Chromium = 7,100 ฿ (210$)


* Delivery starts January 2022 (or slightly later)
" สิทธัตไถล aka Lil Buddha Skate "
Limited edition (35+5 pieces )
PRE-ORDER now (10th-24th Oct.)
กติกาการจอง :
กรุณากรอกข้อมูลการสั่งจองในแบบฟอร์มพร้อมใบเสร็จรับเงิน >> https://bit.ly/3llxHNe และคอมเม้นใต้โพส "F"
(แอดจะนับยอดจากคนที่ทำตามกติกาเท่านั้นครับ ไม่นับเม้นจากแชร์ ) *
Price : 5,990 thb or 180$ **
Height : 20 cm
Material: flexible light resin
Limitation :
35 pieces ( สี original)
5 pieces ( พ่นทองโครเมี่ยมทั้งตัวพร้อมแปะทองคำเปลว / 7,100 thb or 210$)
ตัวของอาร์ททอยมาพร้อมกับแพคเกจกันกระแทกด้านในและดีไซน์อย่างสวยงาม สำหรับ 15 order แรกจะได้รับโปสการ์ดพิเศษที่ผมจะวาด graffiti เป็นชื่อลูกค้าทุกๆท่านใส่ให้บนตัวงานครับ (จะมีอัพเดตอาร์ทเวิร์คให้ดูเร็วๆนี้)
*จะมีการอัพเดตทันทีเมื่อมีคนกดจองครบจำนวน หรือปิดพรีตามวันที่กำหนด
**ราคาสินค้ายังไม่รวมค่าส่ง สามารถอ่านข้อมูลเพิ่มเติมได้ใน link ด้านบน
หากมีไครสงสัยตรงไหนติดต่อผมโดยตรงได้ที่
Line : nutbhaa555
Post Production by :
Designer/Director – TU!!
3D modeler – @octopaint
Castor – TaoPlayClay studio
Colorist – next ace studio
Packaging – loco package
Find TU via Facebook and Instagram https://linktr.ee/tu_illustratu
You can get your daily Designer Toy fix from our TTC Mobile App. It's free too! FREE! Download on the iPhone or Android smartphones. Search for "The Toy Chronicle" and all your Designer Toy wishes will come true! Pretty much.
Did we fail to mention IT's FREE.