Stealth mode activated! these two LEFUCKER's nearly slipped under the radar! FLABSLAB x T.W.Chang "LEFUCKER" makes a return but with a difference. Releasing the inner fuckerism, LEFUCKER V1 is joined by V2. does this mean is a #doublefuckday?
Gang signs or simply a middle finger to flippers a restock has happened of last years sold out LE FUCKER! Like we said last year, for those who know, KNOW! Master of his own universe and ruler of none! Sculpted by the uber-talented @t.w.chang, meet LeFucker who thinks that he has big balls but they are actually 2 big bags of nuts stuffed in his pants. With hair cooler than a softee and heart colder than steel, this is the figure that is out to destroy the world.
On the back of V1's shirt shows his lucky number '89' which is 'Bak Gao' in Cantonese and sounds kinda like Fuck You. V2.
The second version of the asshole in his white tee with a friendly label on it.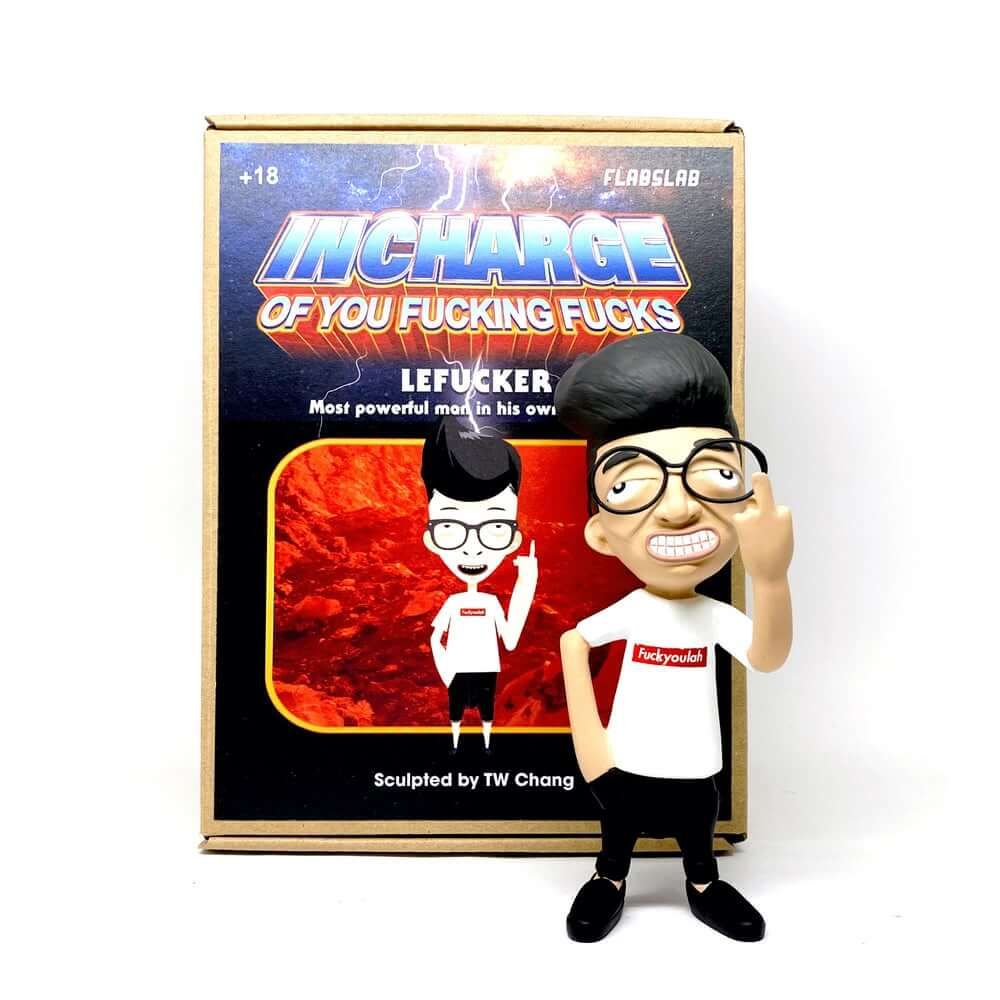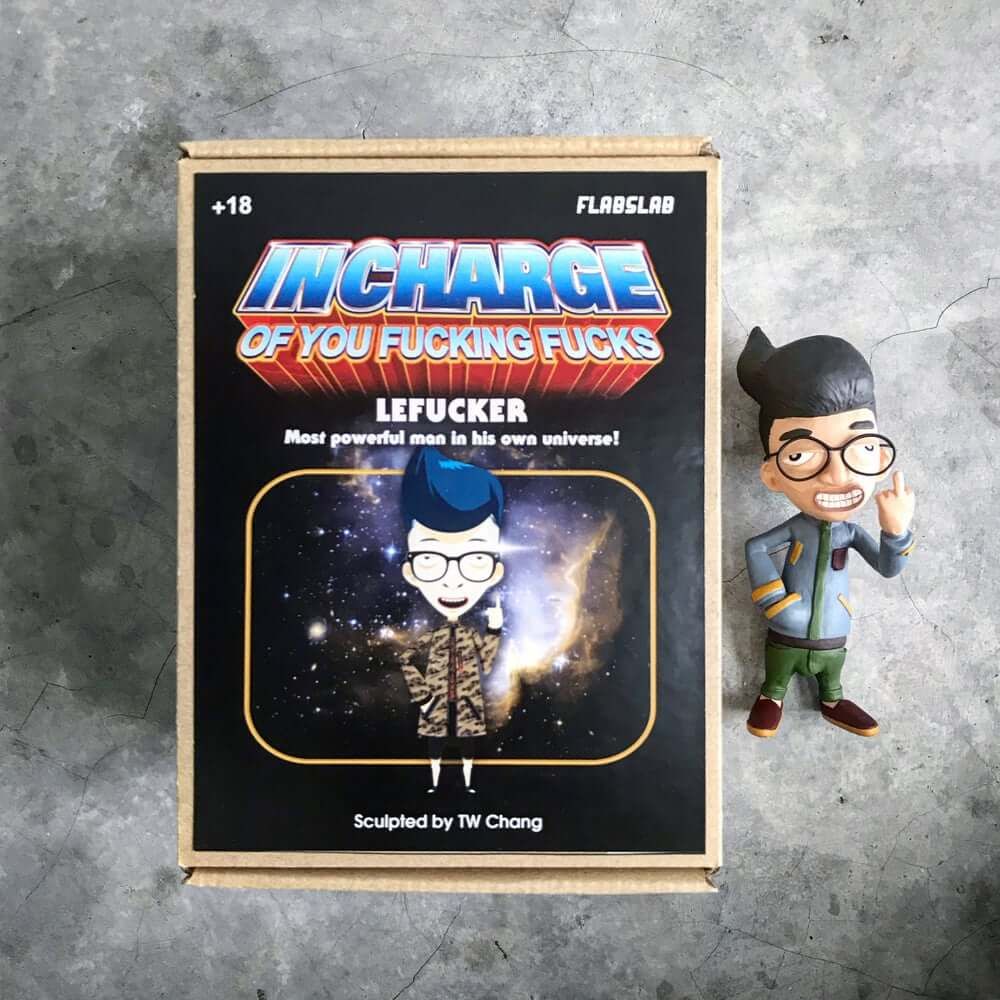 14 cm / 5.5 inch tall
Cast in resin
Comes with a pair of removable wireframe spectacles
WHEN: NOW
WHERE: https://flabslab.bigcartel.com/
PRICE: 85 USD each.
If you want to get your Designer Toy news first, you should look to download our new TTC Mobile App. Designer Toy news direct to your smartphone. No dealing with social media algorithms.