We are proud to present you Lectrr´s very first designer toy figure, Rocco;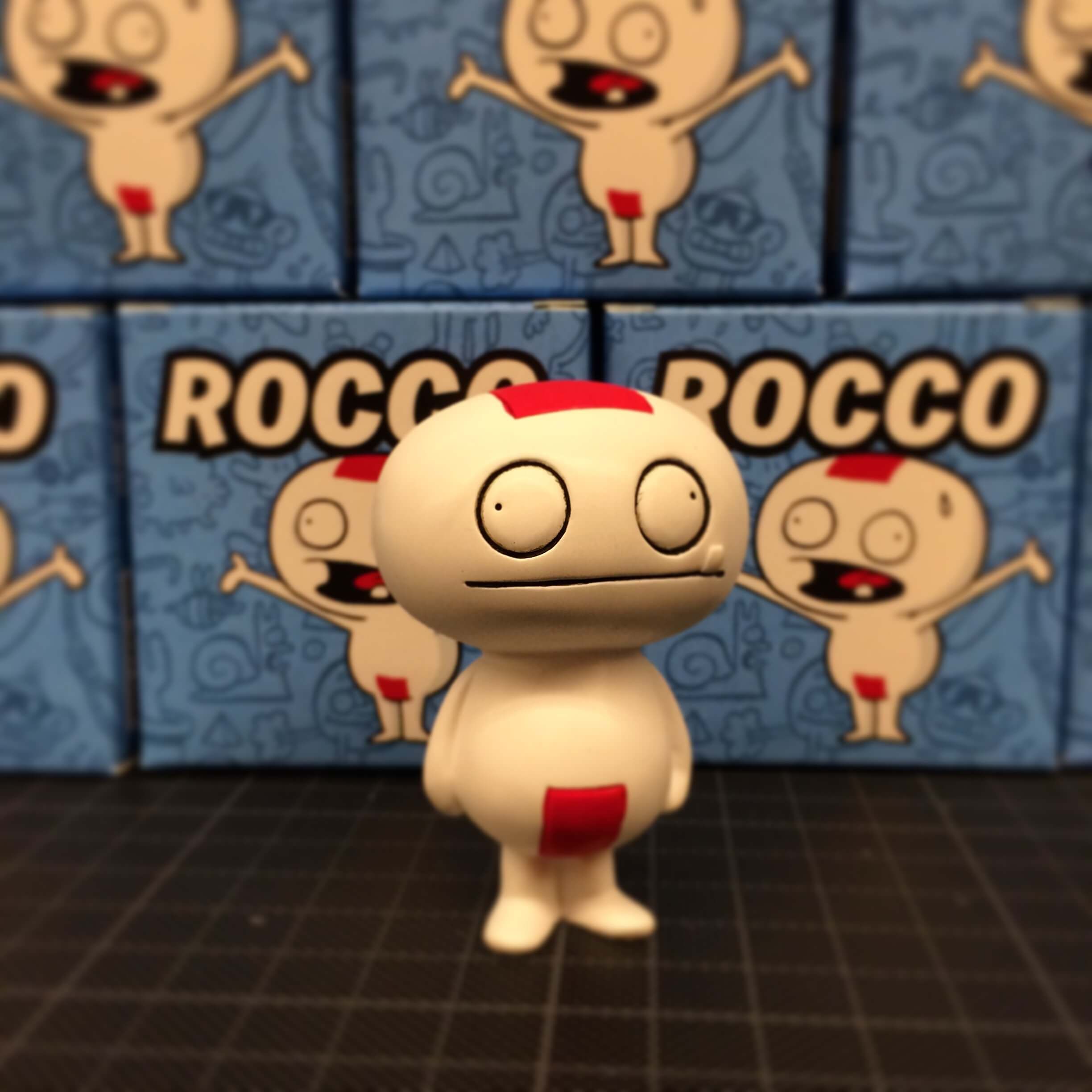 "
Lectrr
is a Belgian professional cartoonist. He works as an editorial cartoonist for Belgium's most prominent newspaper 'De Standaard', Besides that, his work is being published through various agents all over the world.
He is mostly known as a cartoonist, but also works as a writer in comics and has several own comic book properties.
The next one 'Chronicles of Zworghia' is a colorful comedic fantasy epic. Rocco is one of the main characters."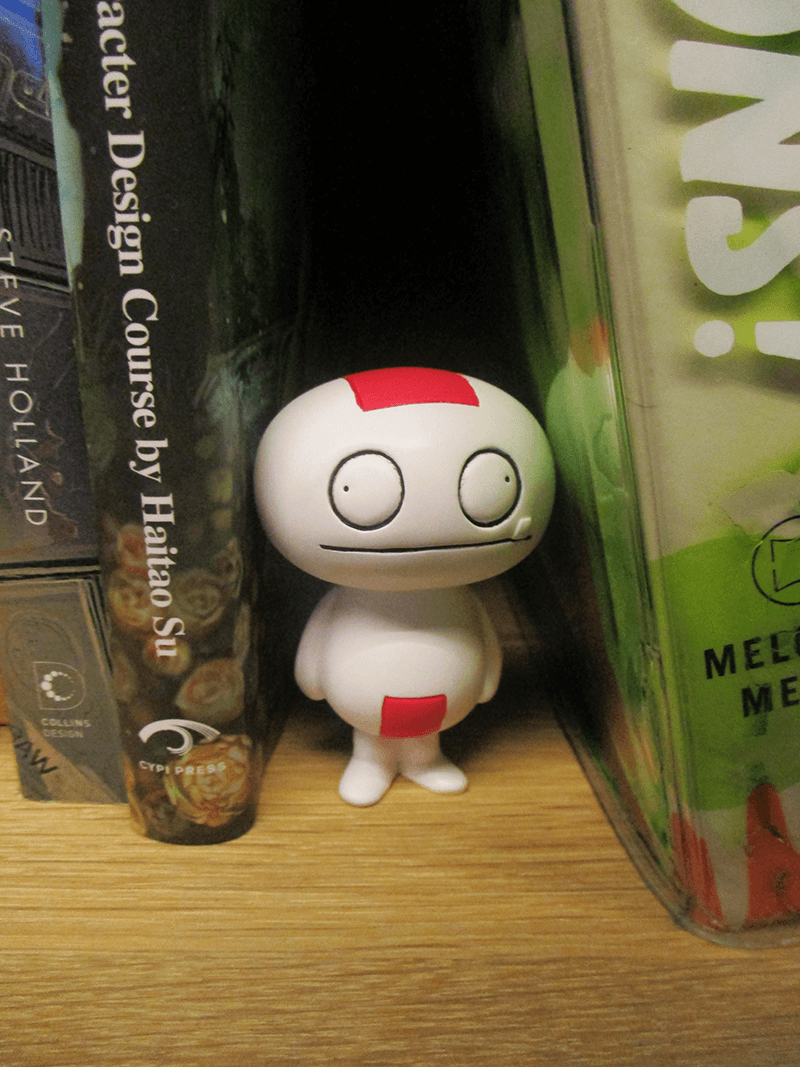 Roccco stands 2,3″ tall and is made out of urban polyresin. An edition of 95 pcs hand numbered and signed on the box by 
Lectrr
himself.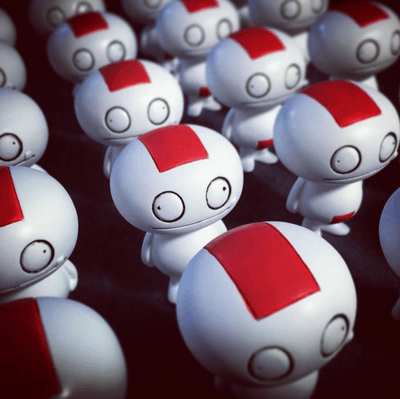 Rocco looks like a silly little fella, an awesome little fella. The face expression and the overall shape and pose seem like a cartoon brought to life. We can already picture Rocco cheering up a living room or a workplace. Great job 
Lectrr
!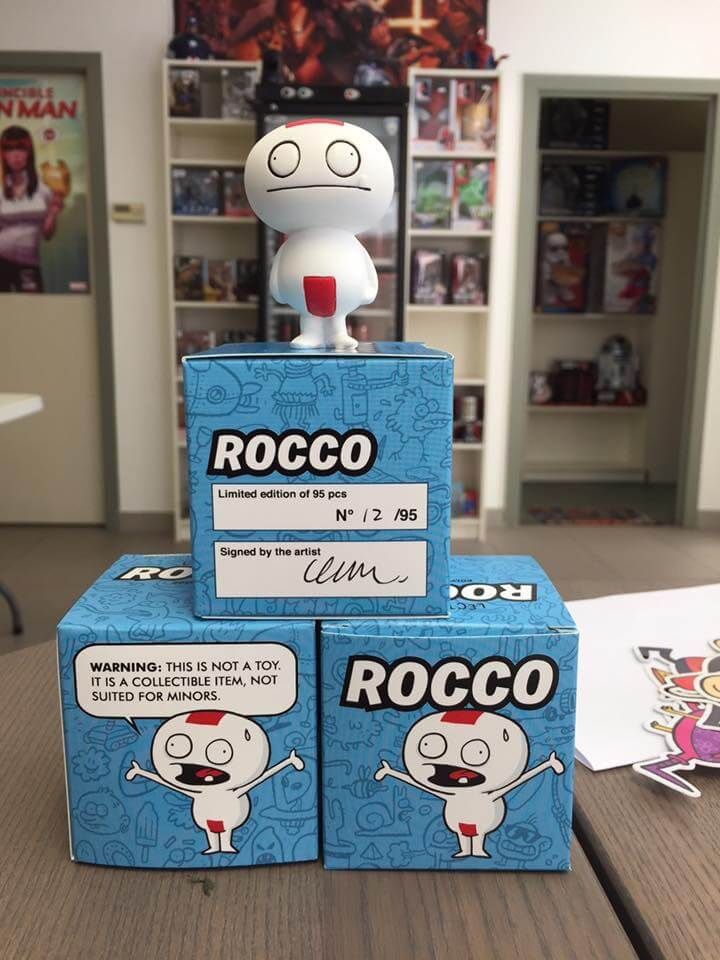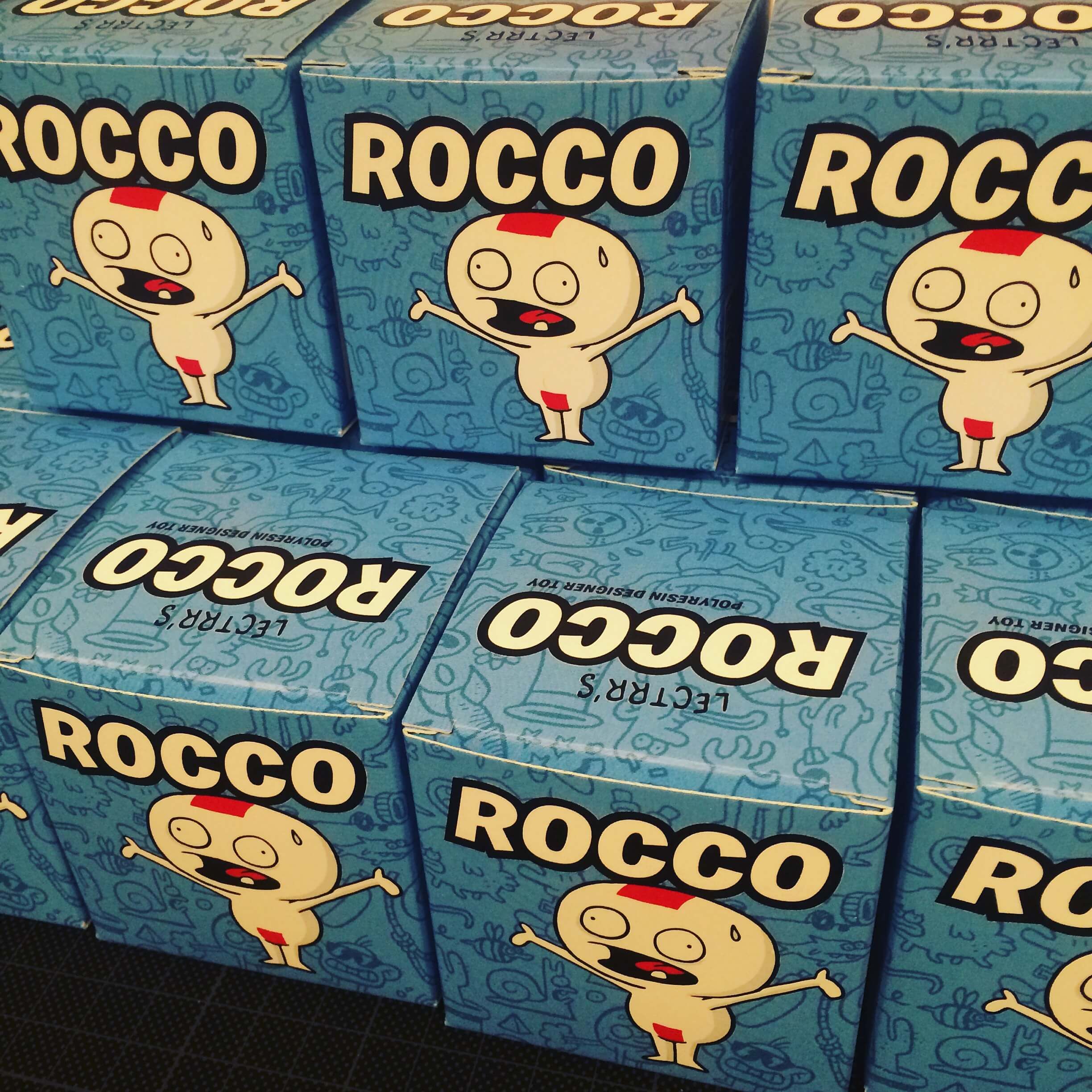 We loved it, we want it. And we´re now looking forward to the 'Chronicles of Zworghia' to see Rocco in action!
Pre-orders are now open until may 1st. You can get it for the special price of $21 (£15) plus shipping. After may 1st the remaining pieces (if any) will retail for 25$ (£17) plus shipping.
As a bonus, free stickers will come in every order!