Paul Kaiju collectors heads up! A new version of the highly sought-after Mockbat by Master painter Paul Kaiju is now available in a special set containing Mockbat with accessories, Mini Hellmock ,2 bonus heads, Full size Doctor Hellmock, and an extra surprise. It's Mockbag time!!!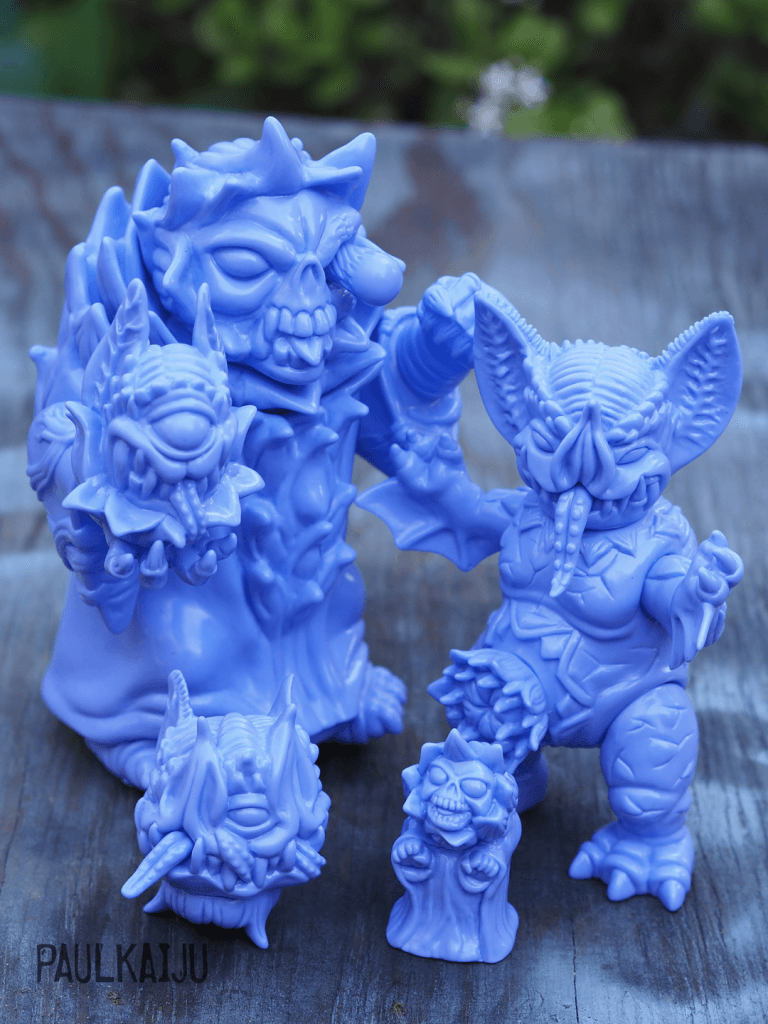 Price for Lavender Mockbag : $400 each plus $15 domestic shipping with signature confirmation. For International shipping via EMS add $70.
Complete the online form that will be available on paulkaiju.com Saturday , January 9th 2021 at noon 12:00 PM PST, 3 hour raffle ends at 3:00 PM PST.
Winners will be drawn randomly from all entries to purchase as selected and will be notified within 4 days after raffle closing. Raffle entries not chosen will NOT be notified.
One Mockbag per customer.
Upon selection Paul Kaiju will email the winners requesting their Paypal address, shipping address, and contact information.
Good luck!
Follow Paul Kaiju onFacebook, Twitter and Instagram.