The mystic evolution has begun! From the makers of those gangster pups "K-OS Team" The guys at PYT Room have evolved one of their pups into this "Kyu" 9 Tails Fox. Never thought you'd see a cuter 9tales right. Slightly geeky with the removable glasses so you can have two different looks with this "Kyu" 9 Tails Fox resin figure.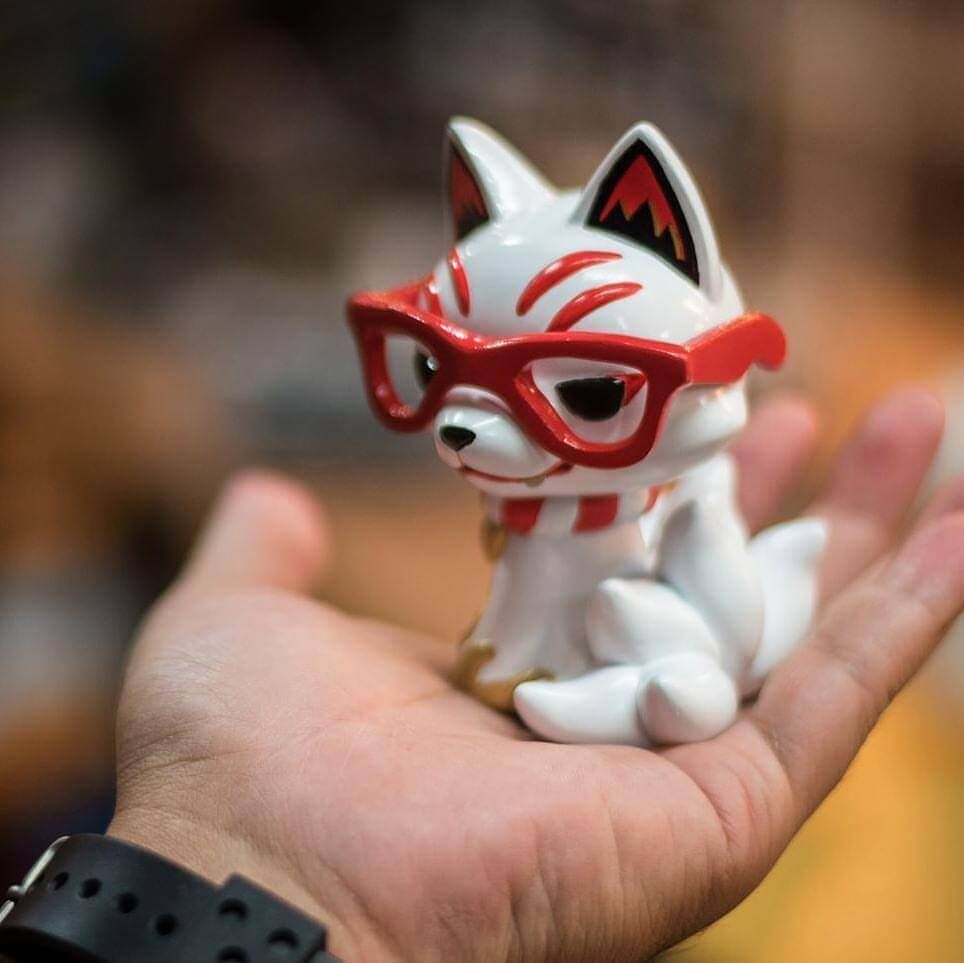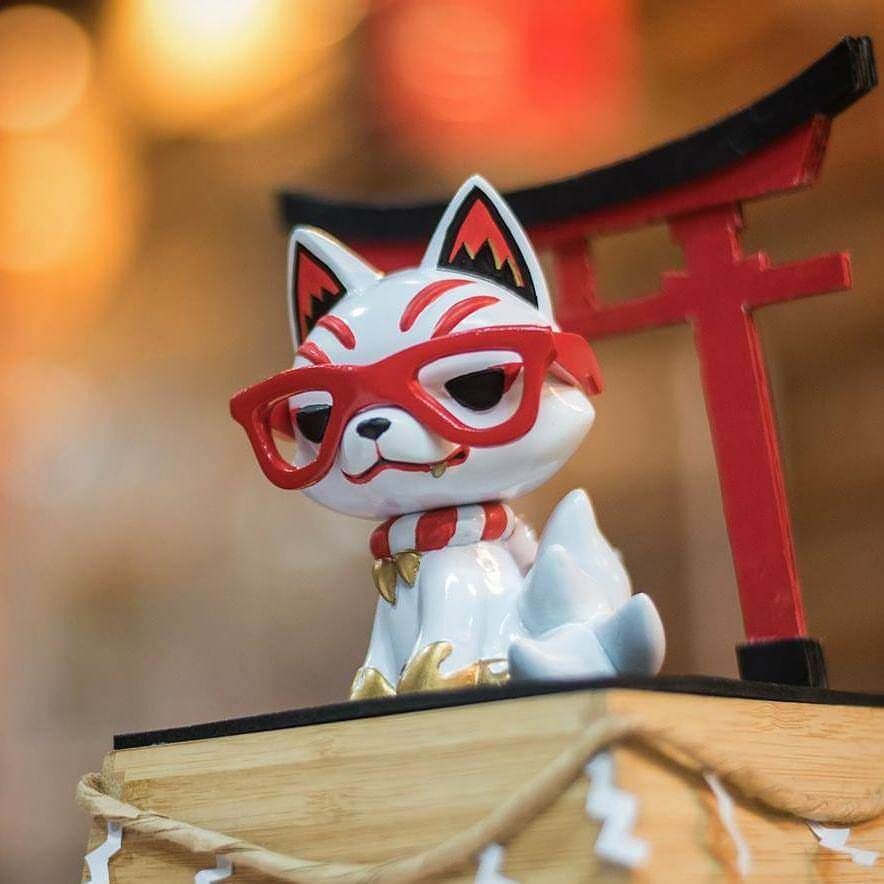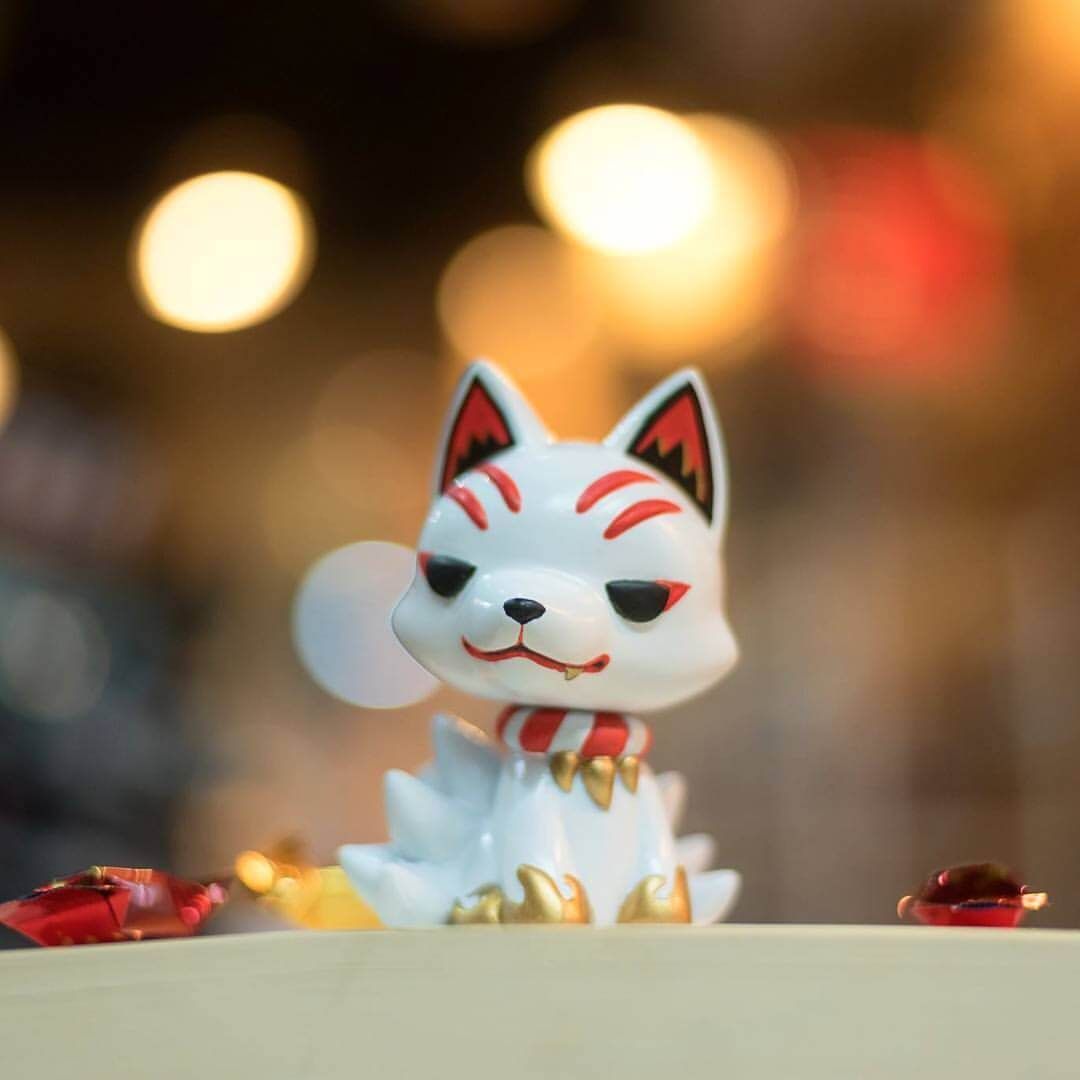 [box title="Important Details"]
Height: 10 cm.
Price: 1,350 THB (not including shipping) Shipping 100 baht
*** DIY (Vice White) Character 900 baht shipping 100 Baht ***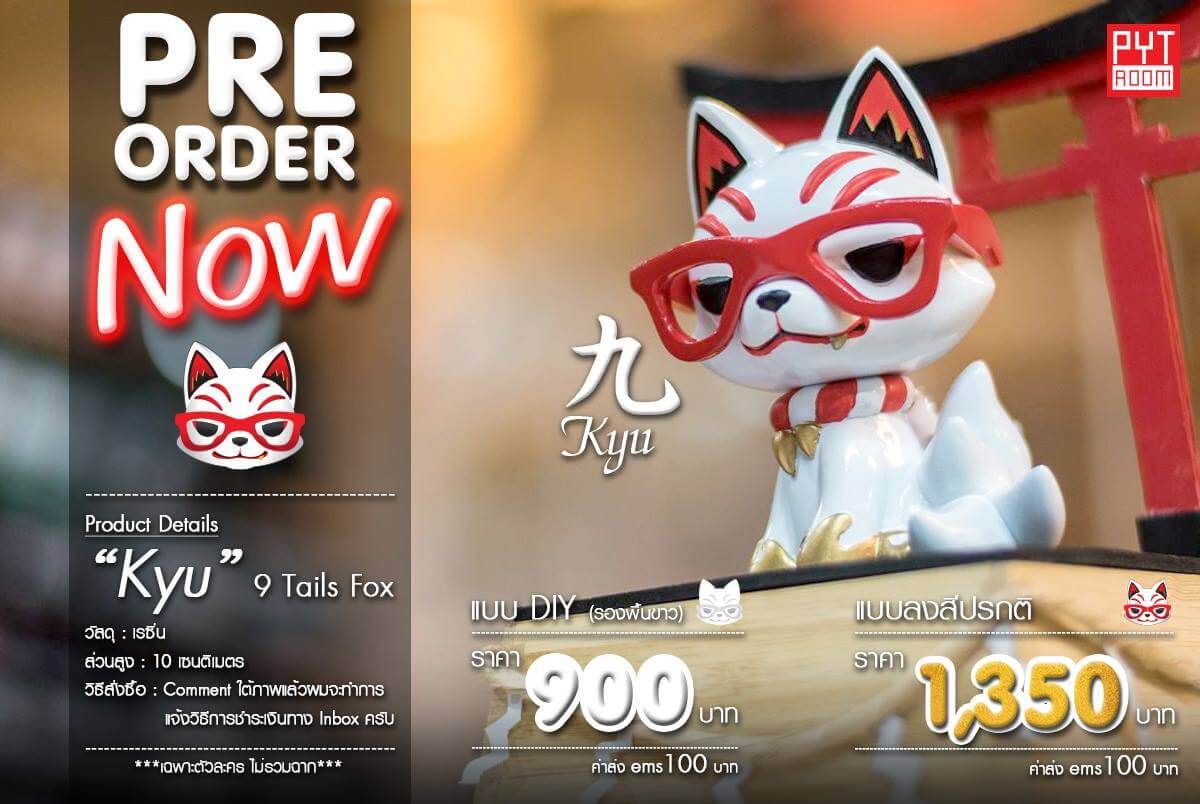 HOW TO BUY: Direct message PYT Room via Facebook HERE quoting The Toy Chronicle sent you or find the above photo stating which version you want https://www.facebook.com/pytroom .
[/box]
Find PYT Room via Facebook HERE