Squad UP! Martian Toys New Squad Member Release! Martian Toys expanding once again and dropping newest figure in what they have deemed Squad Scale These popular characters by amazing artists are using a familiar platform as their body but are new Members in the Endgame Squad. The First was Gorogocho's Ukiuk, and now the release of Kuncat by SAKUN.  
A Designer from Korea and creator of lifestyle/clothing brand Sakun / KuncatKuncat Recently released as an Anatoy Design and now  KunCat takes his first form on the Squad Scale for a limited edition with more to come.AND more Members coming soon… Do you guys spot the other members of the squad in the photos? We can spot SCRIBE! and ZERO PRODUCTIVITY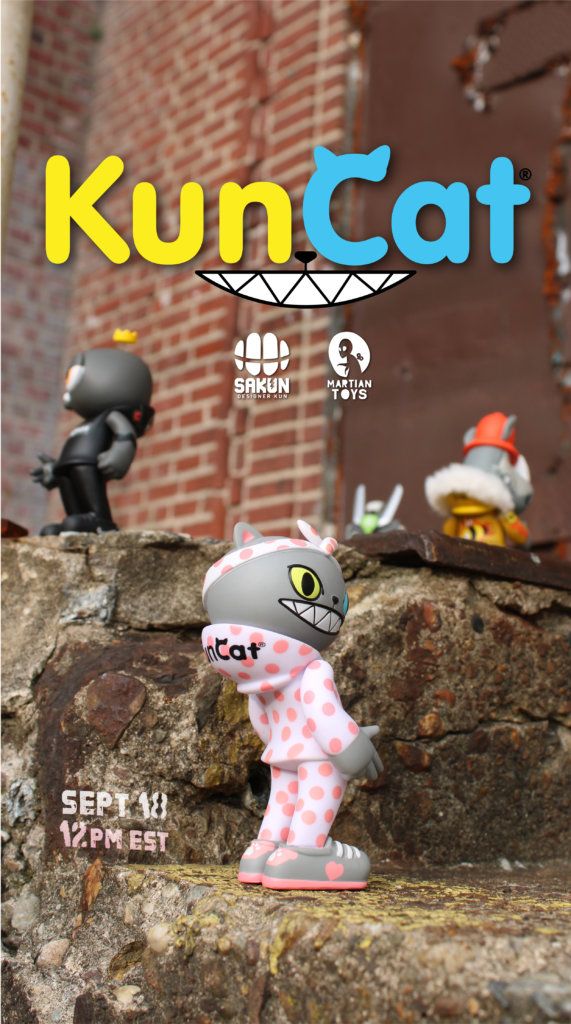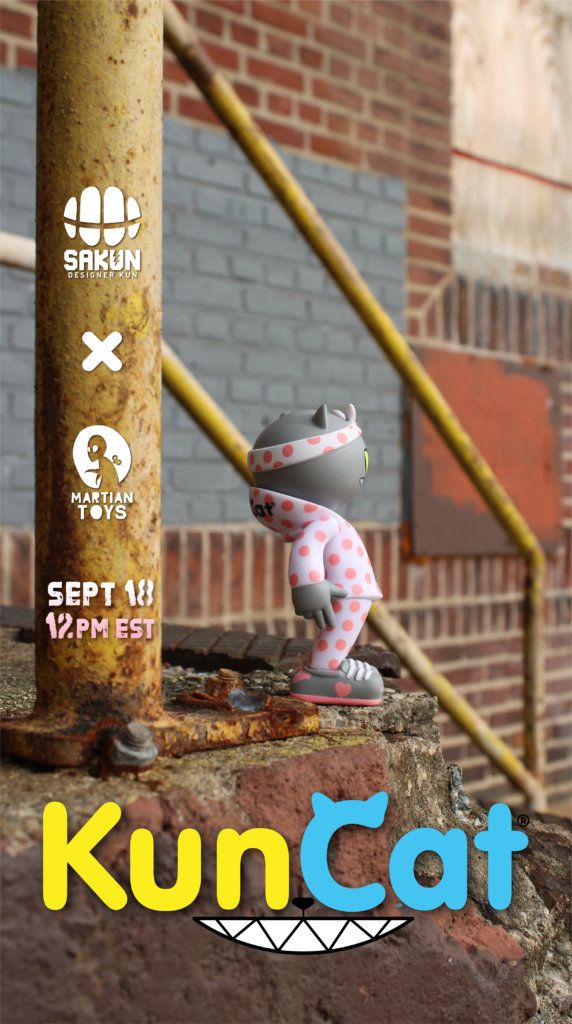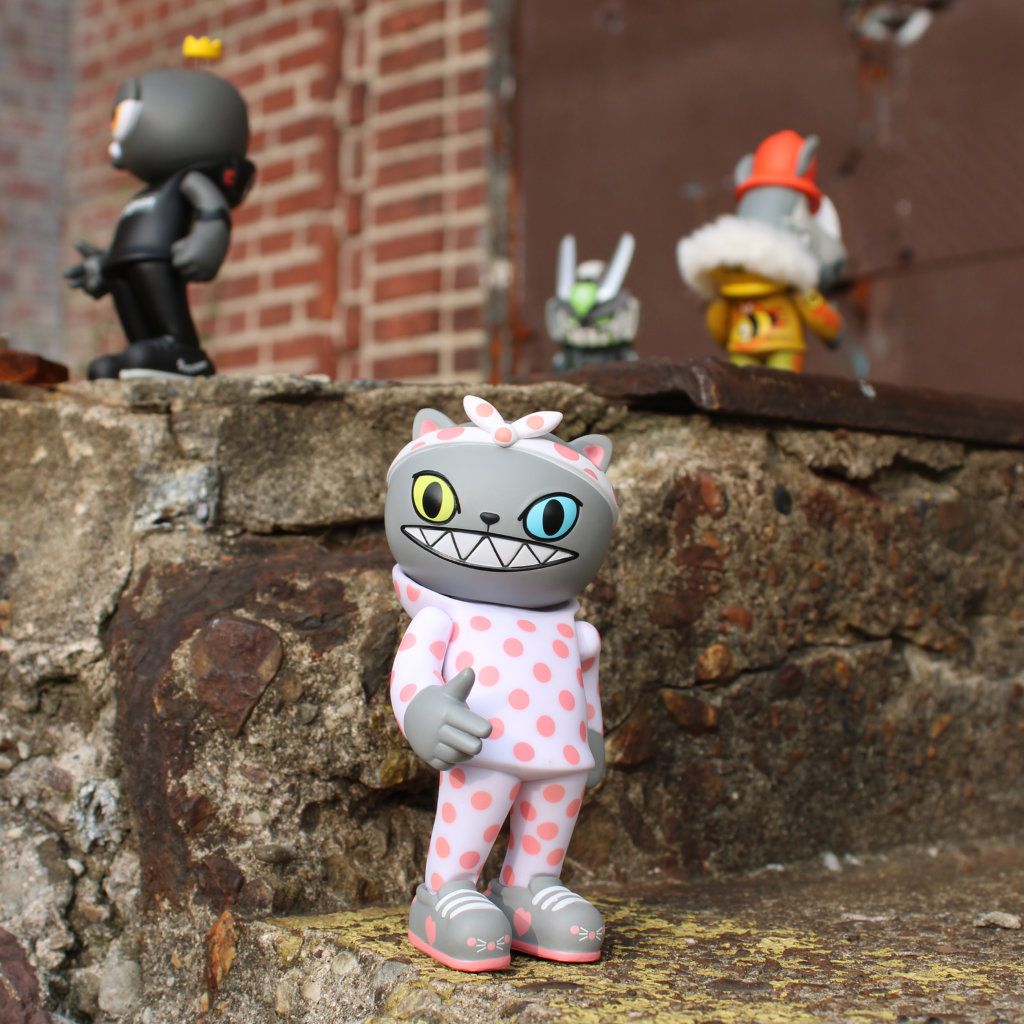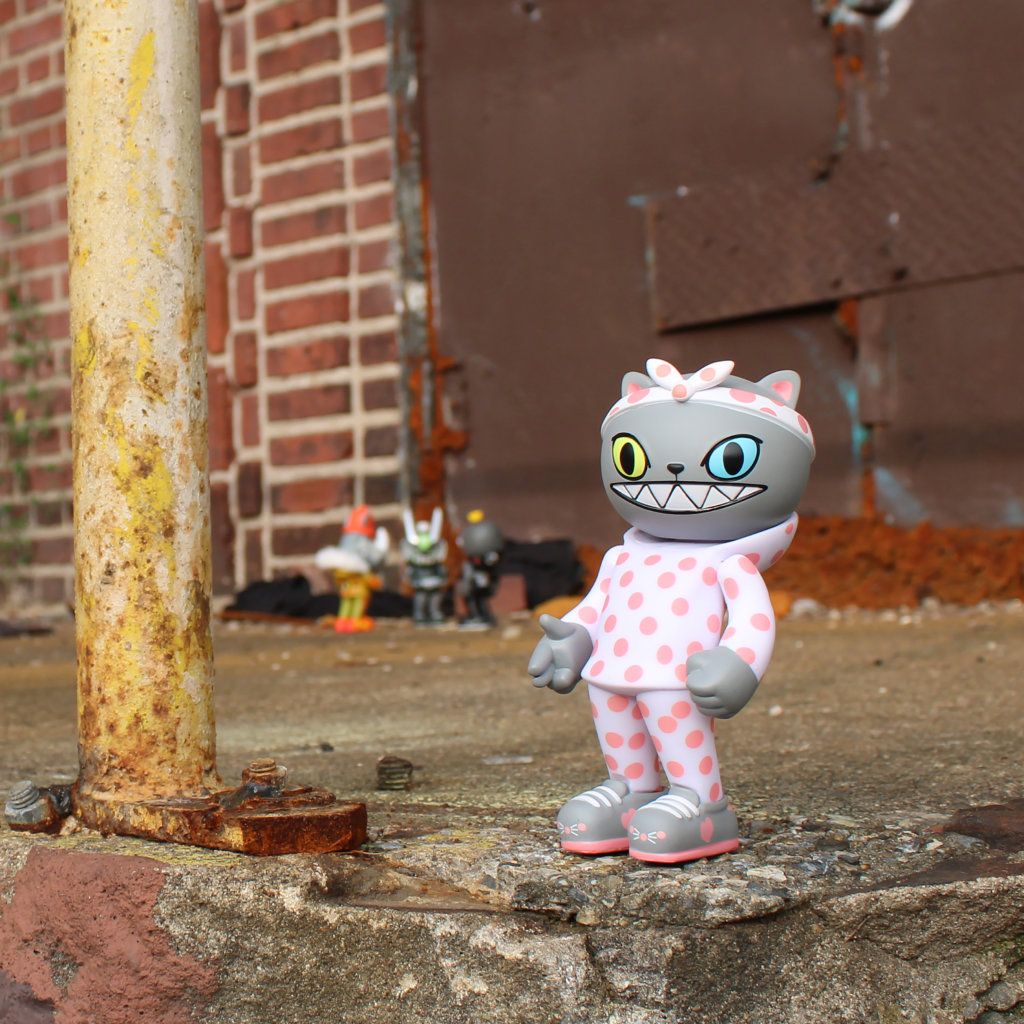 Chasing the Endgame Quest through the streets of Manila, to the rooftops of Brooklyn you are closing in. In a dark corner of Seoul you follow those famous horns as they duck down a dimly lit alleyway. Halfway in you sense your mistake as you hear a gravely purrr all around you.
You've entered to turf of the KunCats.
These sadistic cats with their two tone eyes are grinning from ear to ear as they size you up.

The Now Classic 6″ Squad Scale and a body you'll recognize, these ferocious KunCats are here and their claws are out.
New Endgame Squad Member!
Designed by Sakun
Produced by MartianToys
6″ Squad Scale
2 Sets of Arms
ED. of 150
Squad Compatible Interchangeable Head
ADVANCE RELEASE OFFER Don't be afraid of the high price! This item is currently available to ARO point holders. If you have ARO points you can redeem by logging access the ARO Hub in the bottom right corner of the site to get a discount code reducing the cost to proper retail 🙂
Let it be known ARO points take 24 hours to clear ARO is new to you please CHECK IT OUT HERE
WHEN:
ARO available 16th September 2020 7pm EST
Friday 18th September 2020 12 pm EST 
WHERE: Exclusively on MartianToys.com 
PRICE: $90 
Find KunCat via Instagram and artist Sakun on Instagram.
If you want to get your Designer Toy news first, you should look to download our new TTC Mobile App. Designer Toy news direct to your smartphone. No dealing with social media algorithms.
IT's FREE.