Scott Tolleson & De Korner Kookie No Good makes a surprise return with Strawberry Edition. Please don't try and eat the little chap. He already looks sad as it is, but what you could do is add him to your collection. That would make him happy. Normally, Fortune Cookies are a perfect way to finish a good meal at a Chinese Restaurant — a crunchy treat with a happy and hopeful message. Forget all that. Kookie No Good is a wayward, sad, mischievous fortune cookie or perhaps a 'misfortune' cookie. Whether he is upset at the world or just upset that he's food, he's certainly not looking to bring you good fortune.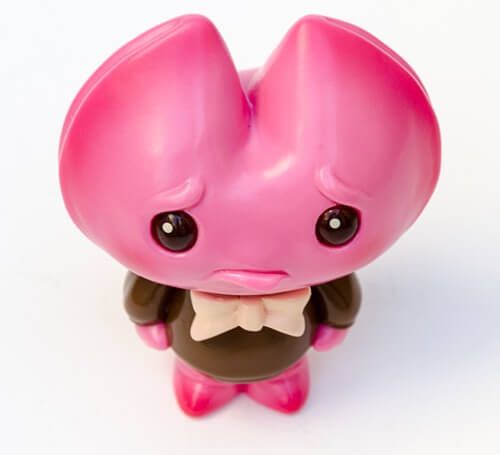 Kookie No Good started with De Korner owner Kevin Cao's desire to make a 'bad fortune cookie' toy, Kookie No Good was designed by prolific artist Scott Tolleson. The appeal of this adorably upset Sofubi toy lies in his priceless expression with furrowed brow, and pursed lips. We have the orignal version and cannot speak highly enough about the quality.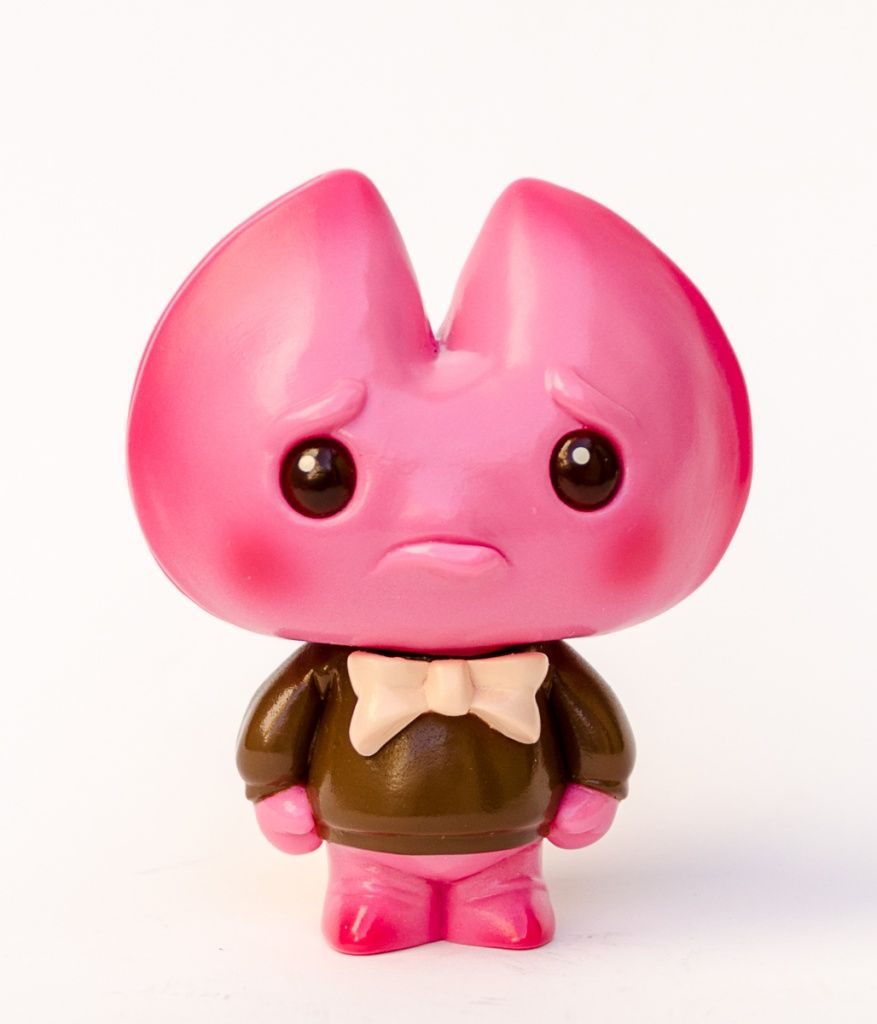 Manufactured in Japan, the figure stands 3.5? and is articulated smoothly at the neck.
Priced at $40, Kookie No Good will be available 7th April 10am PST $40 each Edition of 40 directly from De korner.
We suggest you use http://www.worldtimebuddy.com/ to find your timezone.
Find Scott via http://www.stolleart.com/  Instagram and Twitter.