The Designer Toy Awards 2017 Toy of the Year, and one of our personal kaiju's out there makes a return in two brand new versions. We're talking about  JAMES GROMAN x INSTINCTOY King Korpse! Comming this summer the Sasquatch&YET versions will be available for pre-order at UK TOY CON in April, TTE (Thailand) in May, Five Points(USA) in June, Wonder Festival (Japan) in July!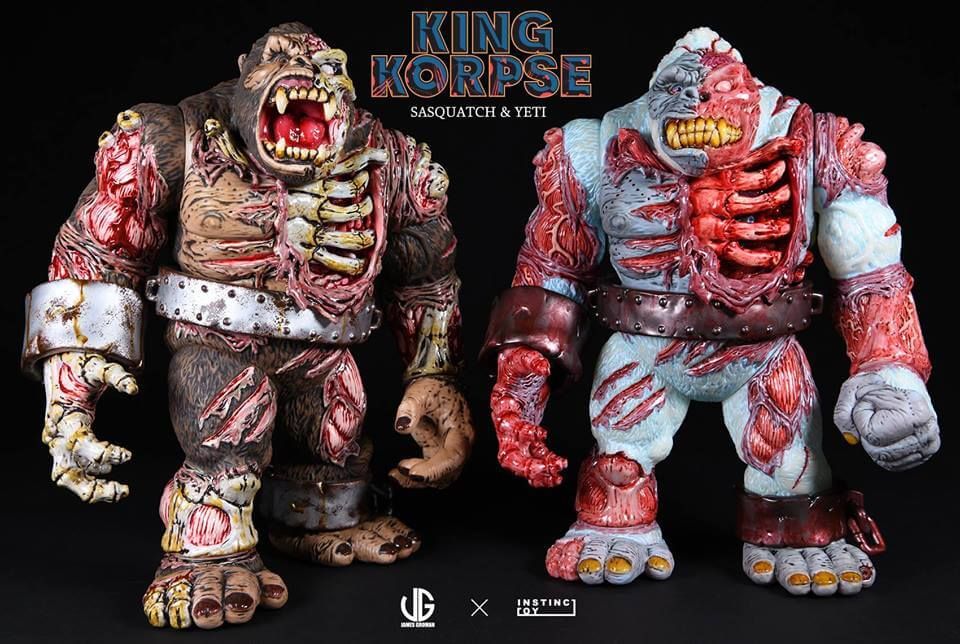 Each limited to 88 pcs worldwide, priced at 63,000JPY. There will be 10 to 15 pcs available to pre-order at each show;
[slider source="media: 97784,97785″ width="540″ height="540″ title="no"]
[slider source="media: 97786,97787″ width="540″ height="540″ title="no"]
"…you can actually hear his breathing, we carefully designed his dried skin, exposed muscles, peeling and rotting skin, rusted handcuffs and blood vessels."
If you won't be able to attend those shows don't worry. Online sales will available in August! We'll keep you posted!
Need your Designer Toy news first, you should look to download our new TTC Mobile App. Designer Toy news direct to your smartphone. No dealing with social media algorithms.
It's FREE.
Check out James Groman artwork via http://thegromanstore.blogspot.co.uk/ Facebook, Twitter and Instagram.