Paying homage to his love of basketball and the king himself. J.T Studio adds his spin and style to 2 iconic basketball greats! JT's Street Mask series continues with KING & FLASH adding more heat to the 1/6 scale collectables. JT Studio presents to you KING & FLASH. Available as a set which contains extra kicks! or individual.
King

He is a man who lives by the code "action speaks louder than words". Despite being a hothead that doesn't follow a command, his basketball skill is outstanding. However always be a lone wolf of his team, he was kicked out of his basketball team.
Growing up tough in the bad neighbourhood, he knew he has to be good to survive in this concrete jungle.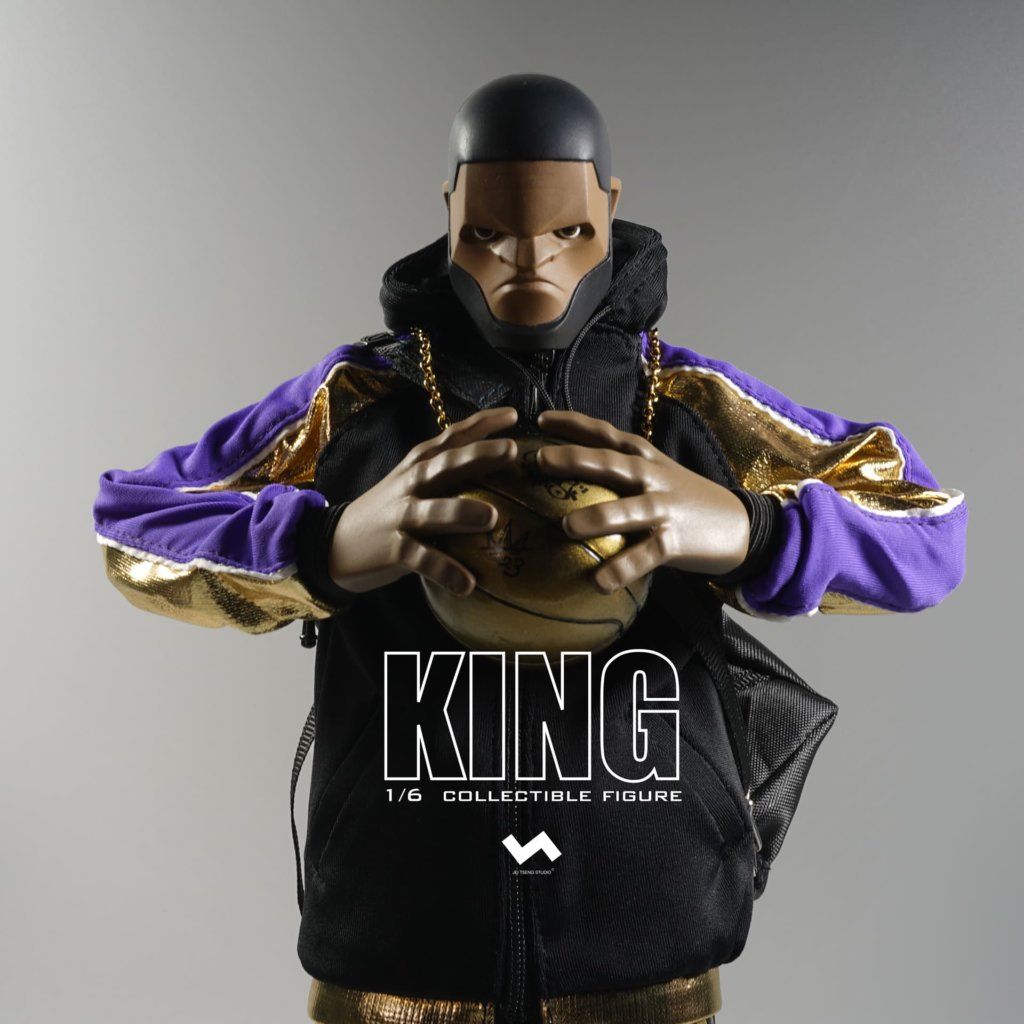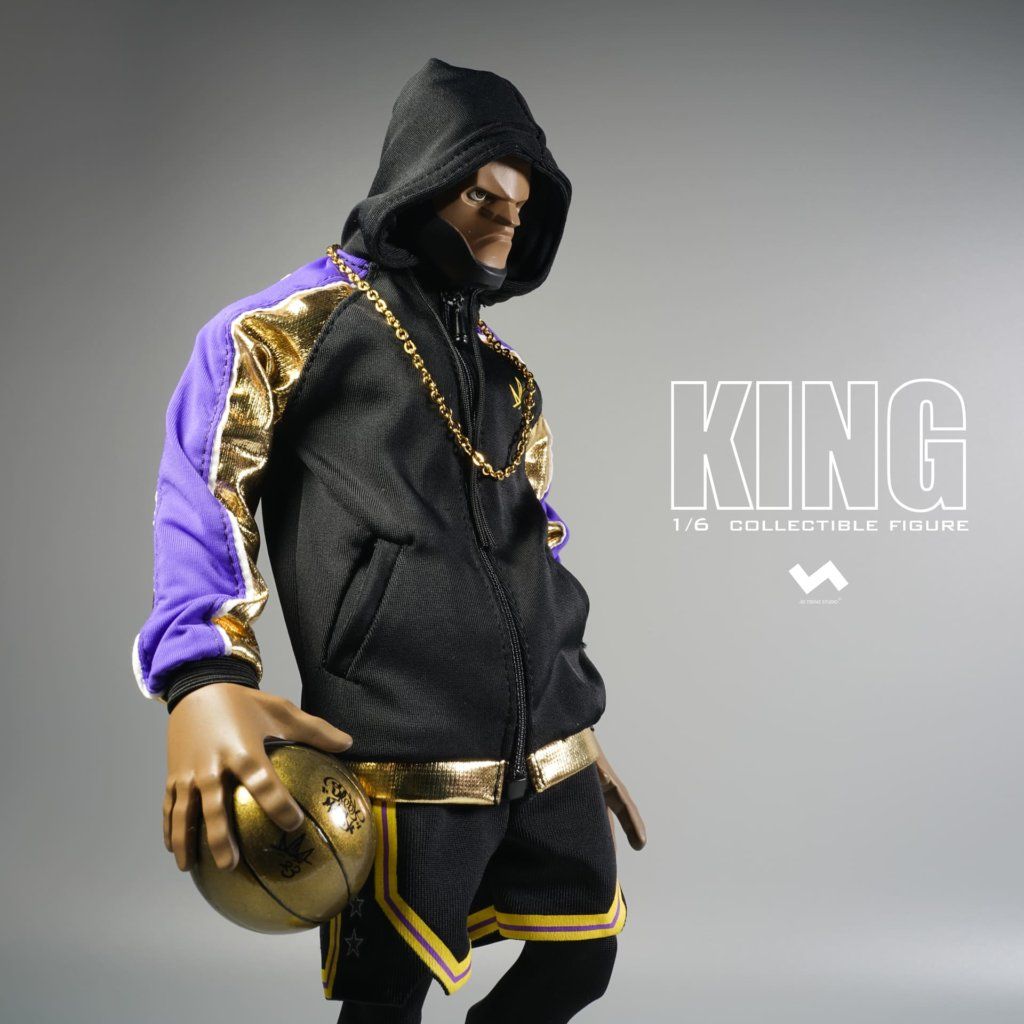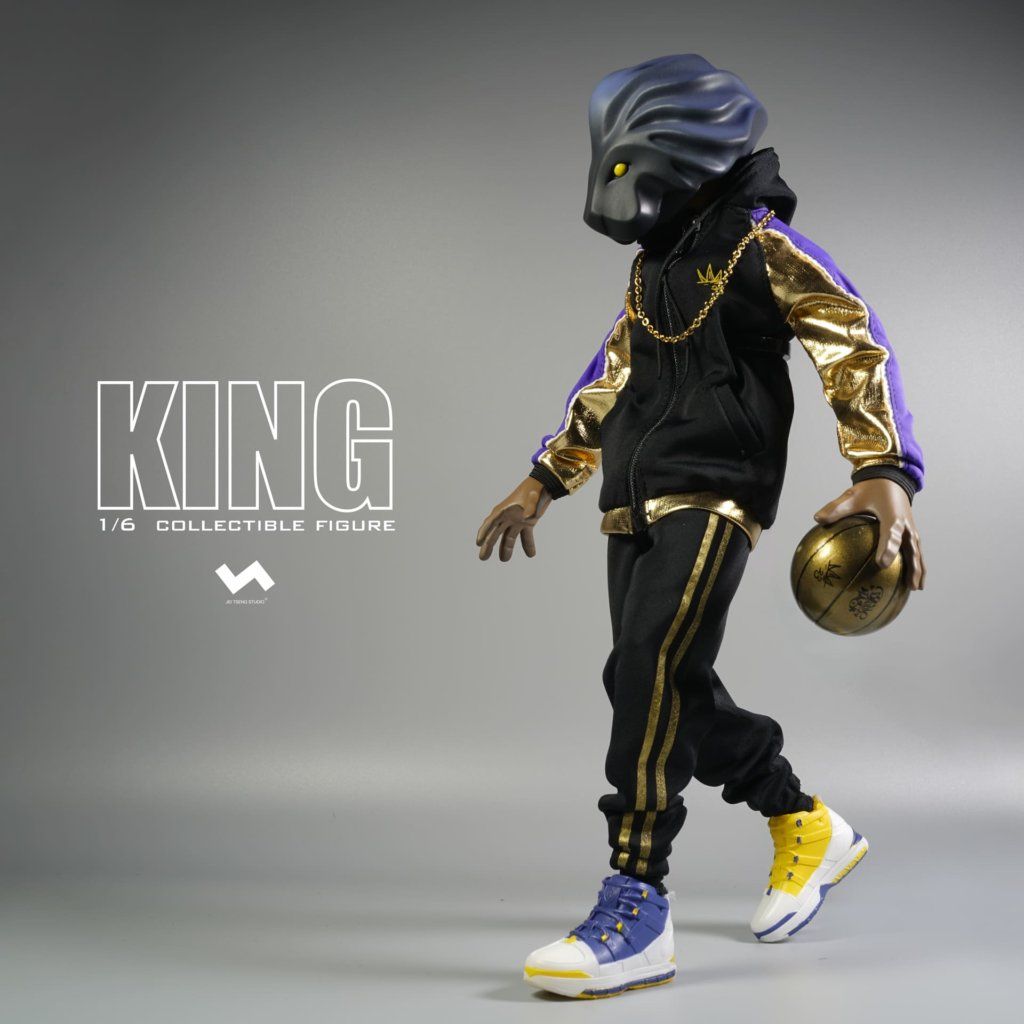 King decided to go street basketball and challenge anyone and everyone that is willing to bet on the court. With his skill, he slowly gains the reputation on the court. With every game he wins, the cockier he gets, to a point he calls himself "KING".
No king ever face no defeat, He met his match the day he meets Flash. Flash-like his name suggest is fast and agile, breaking his defence and stoping his shot like nobody's business. When he loses his game, he wasn't angry, but actually felt "happy", he found his match and he is ready to fight to claim back his throne.
Night M approaches him to recruit him into their clan, but he refuses with one line
"I am the King, I WILL BOW DOWN TO NO ONE"
Impress by his determination, Night M left him a mask and leave without a word. As if they were mocking him, the mask they gave him resembles a lion, the king of the jungle.

That is the day KING – the basketball king of the concrete jungle is born.
King has been challenging Flash frequently throughout the time, his current match record is 25 win 25 lose.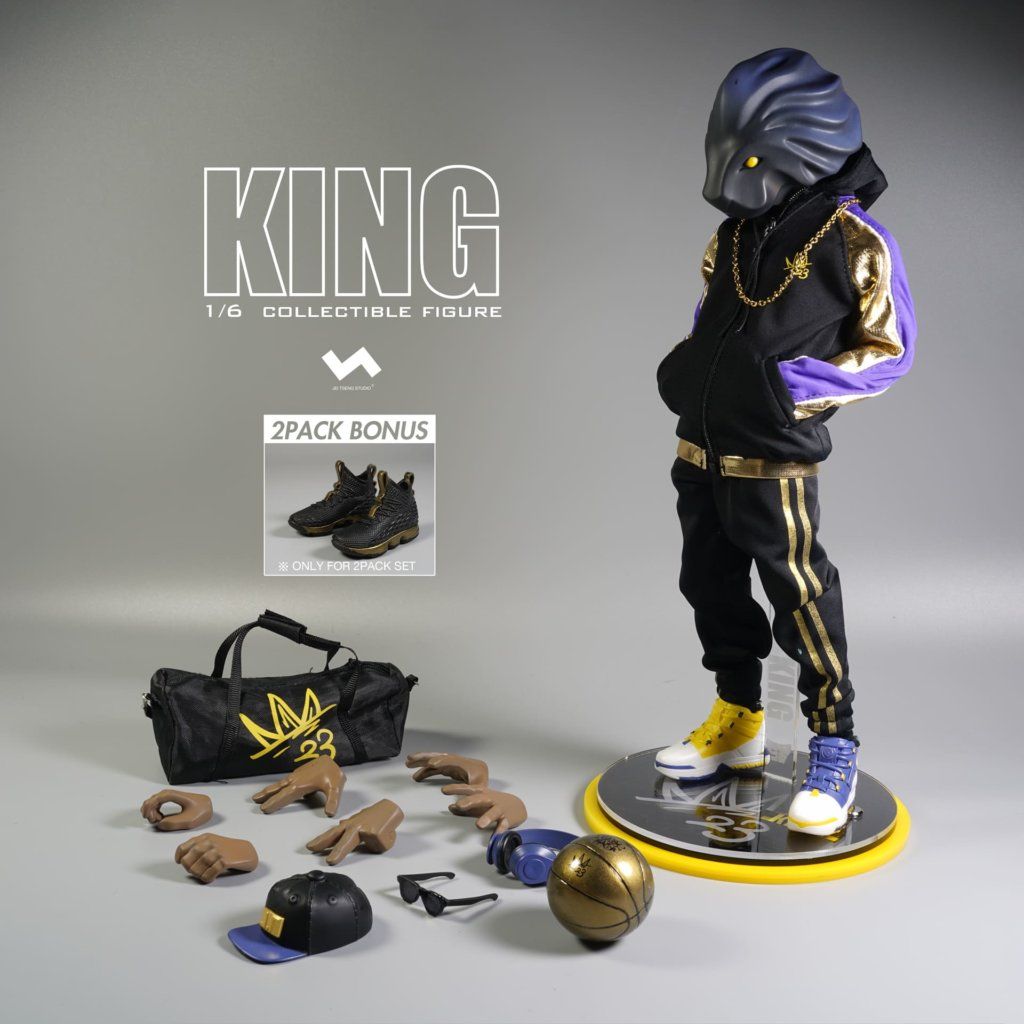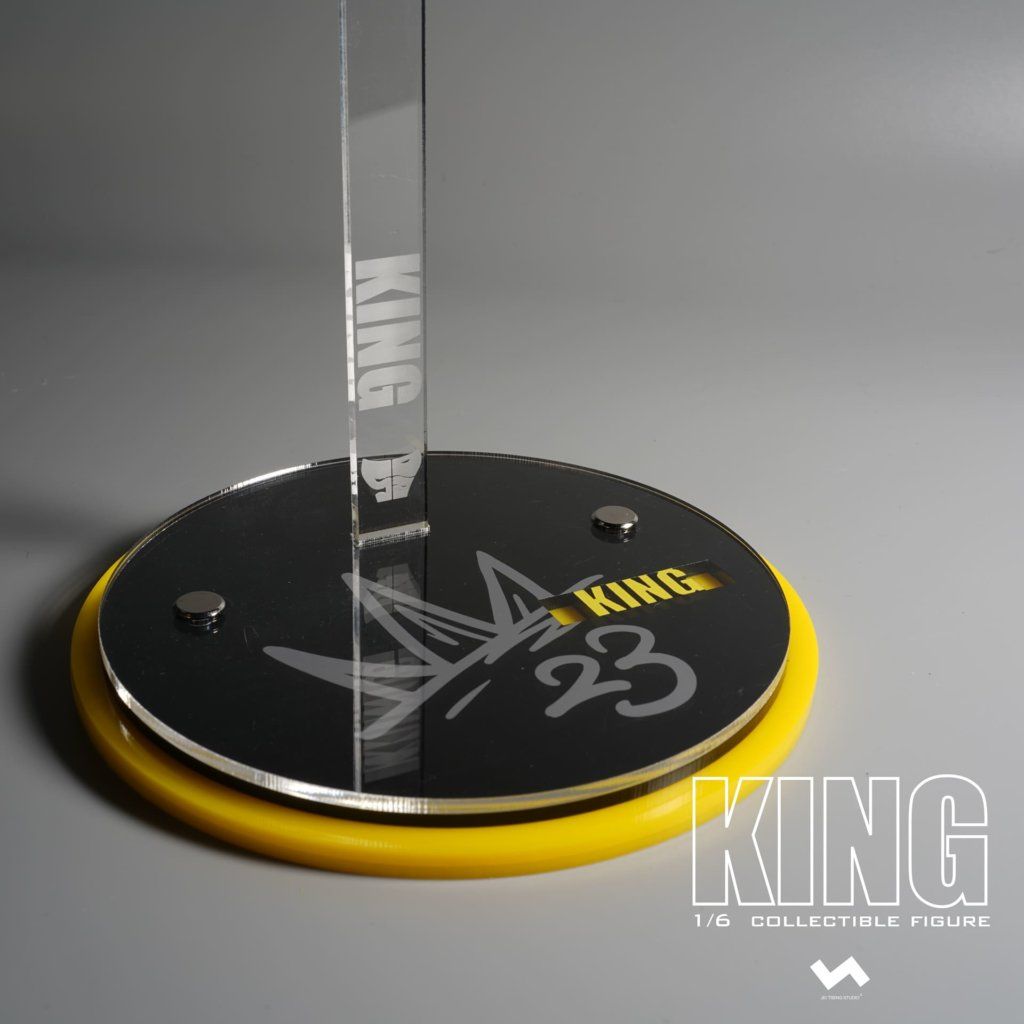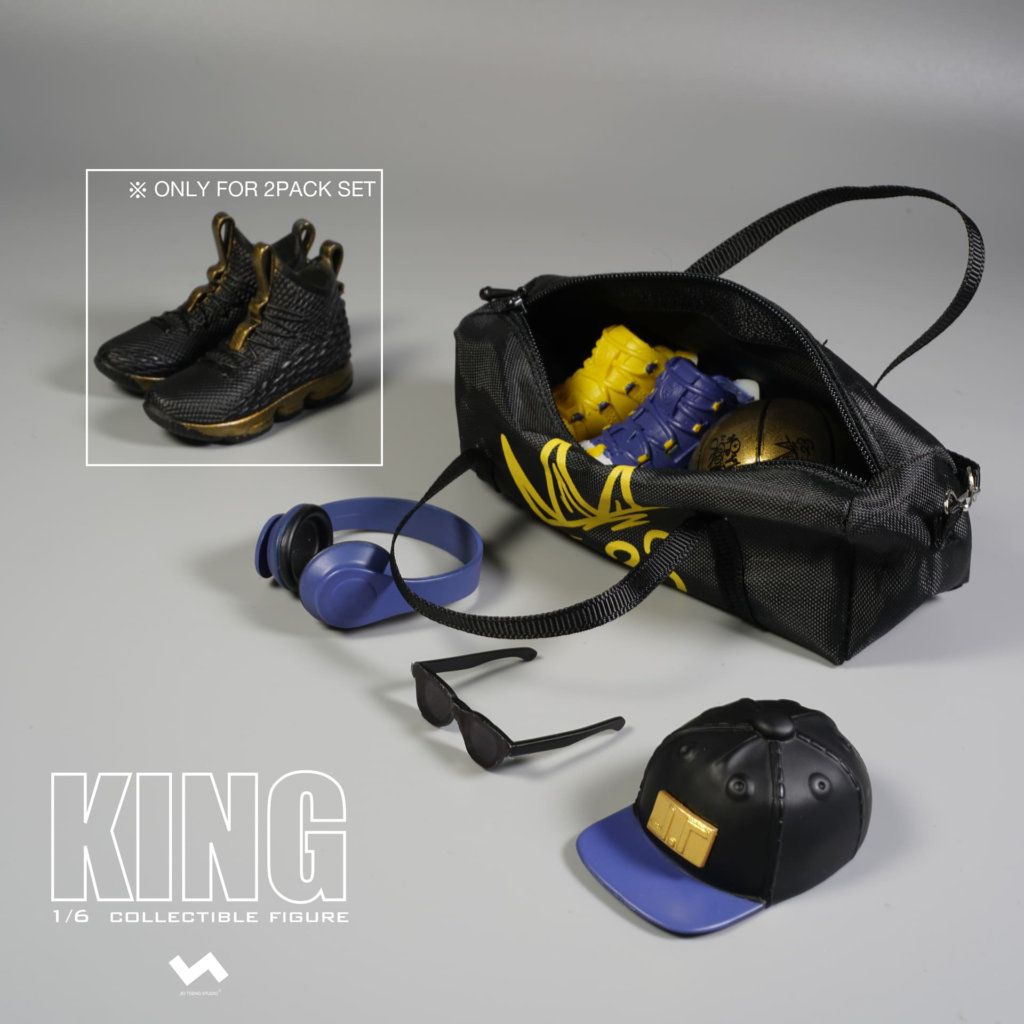 Flash

Flash is a member of the crew Crazy D, he is bestowed upon the mask of Panther. He also pride himself as the messiah of basketball, as he find his skill to be second to none. At least that's what he thought before he met King.
Before meeting King, Flash travel around the cities to play basketball with anyone on the street.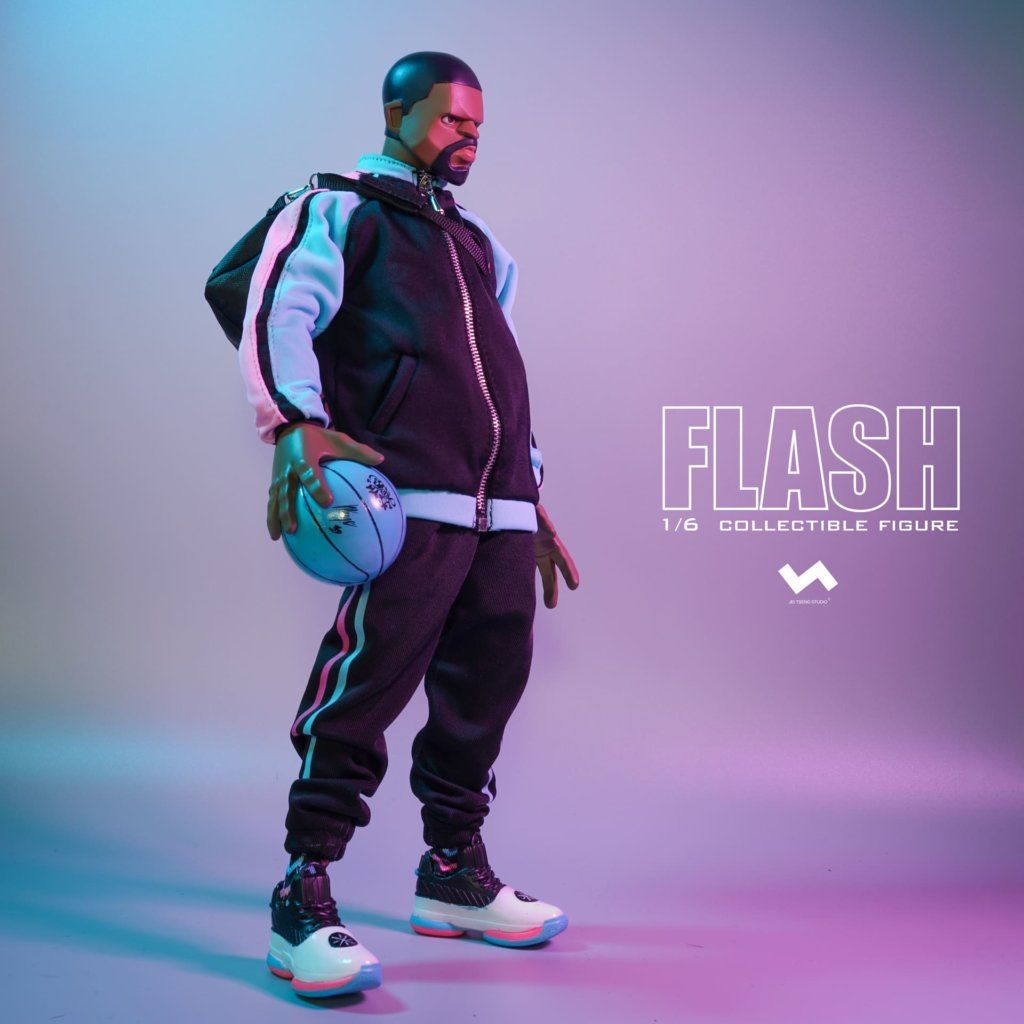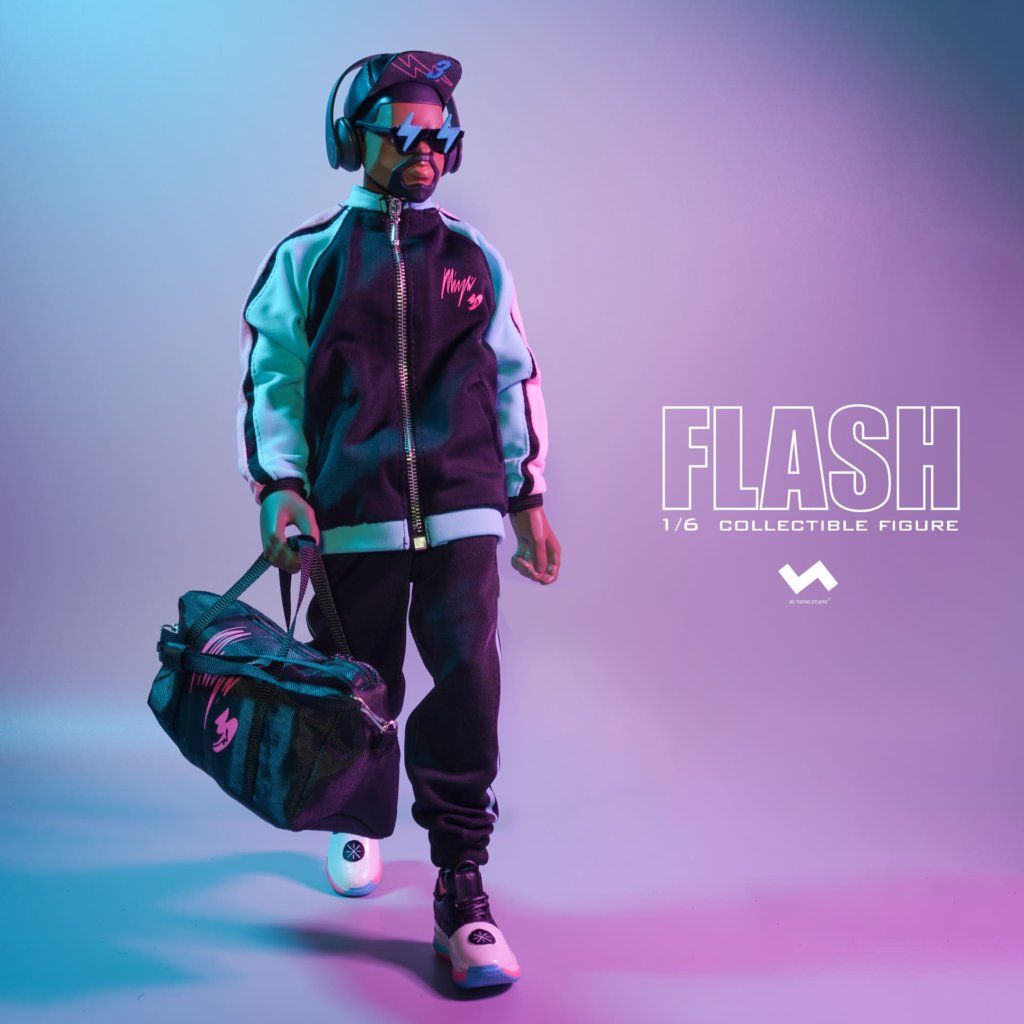 Despite being a prideful man, he still enjoy playing around with people that is not up to his skill, while teaching them the tips and trick to the game.
Meeting King is the day that change his life, after beating King with ease, King came back better and stronger in the next match. Flash loses the game, but he did not falter. Flash up his game and fought back, winning the next game they play. With a weird back and forth of winning and losing, the two form a tight bond as they find each to be their Rival and motivation to be better.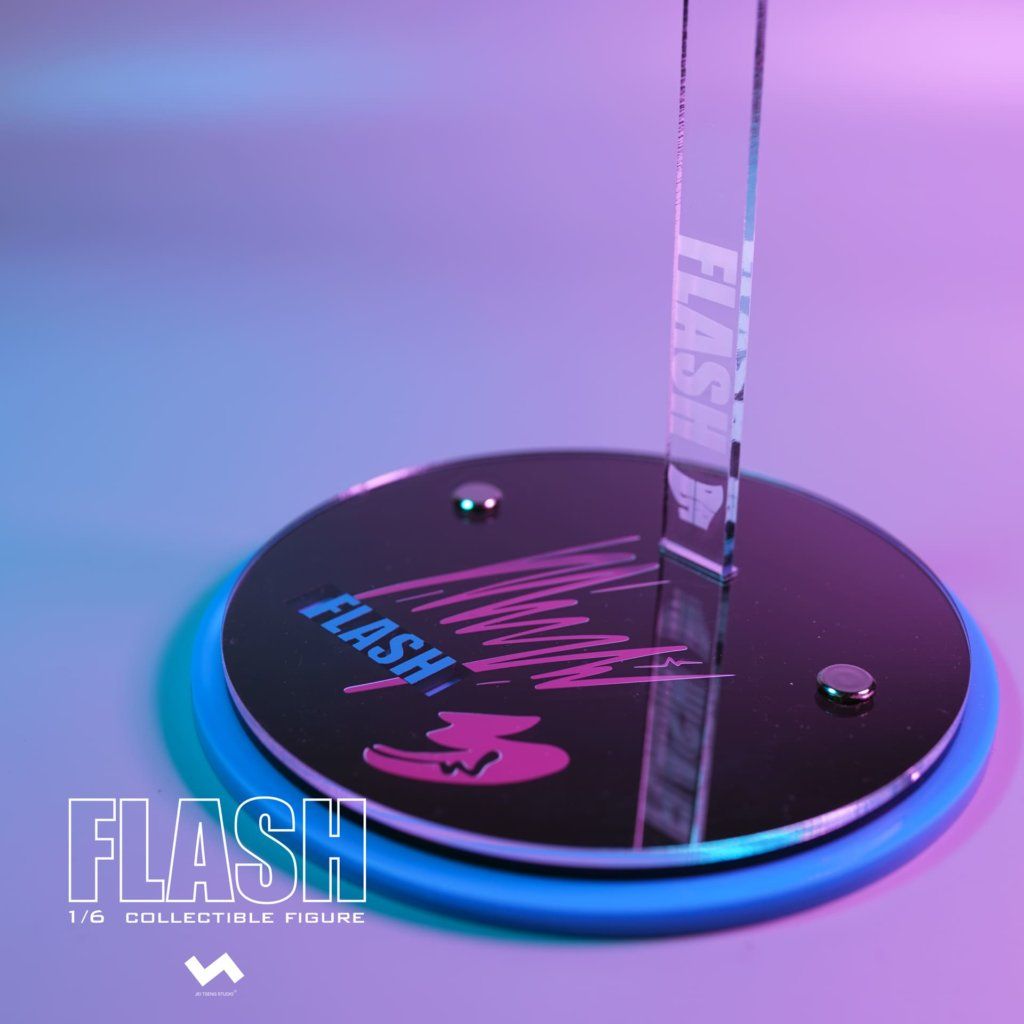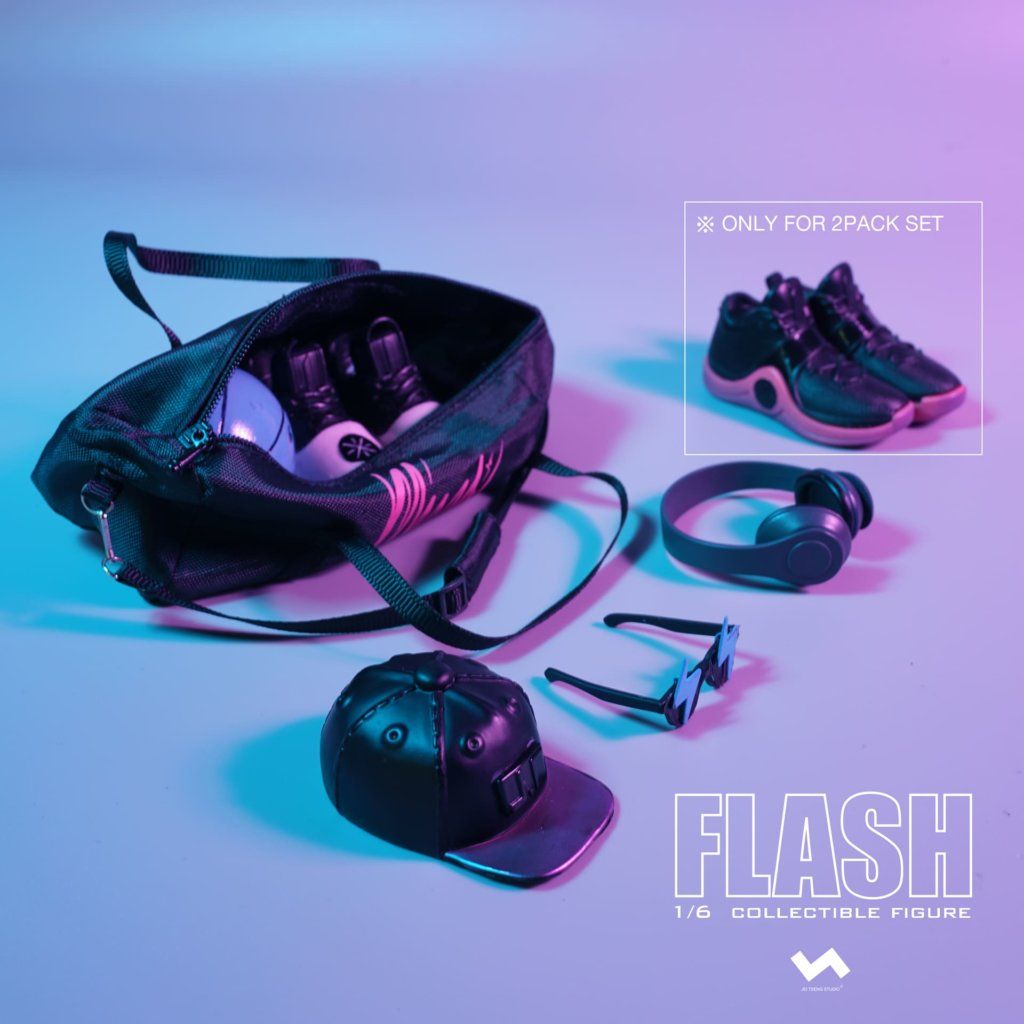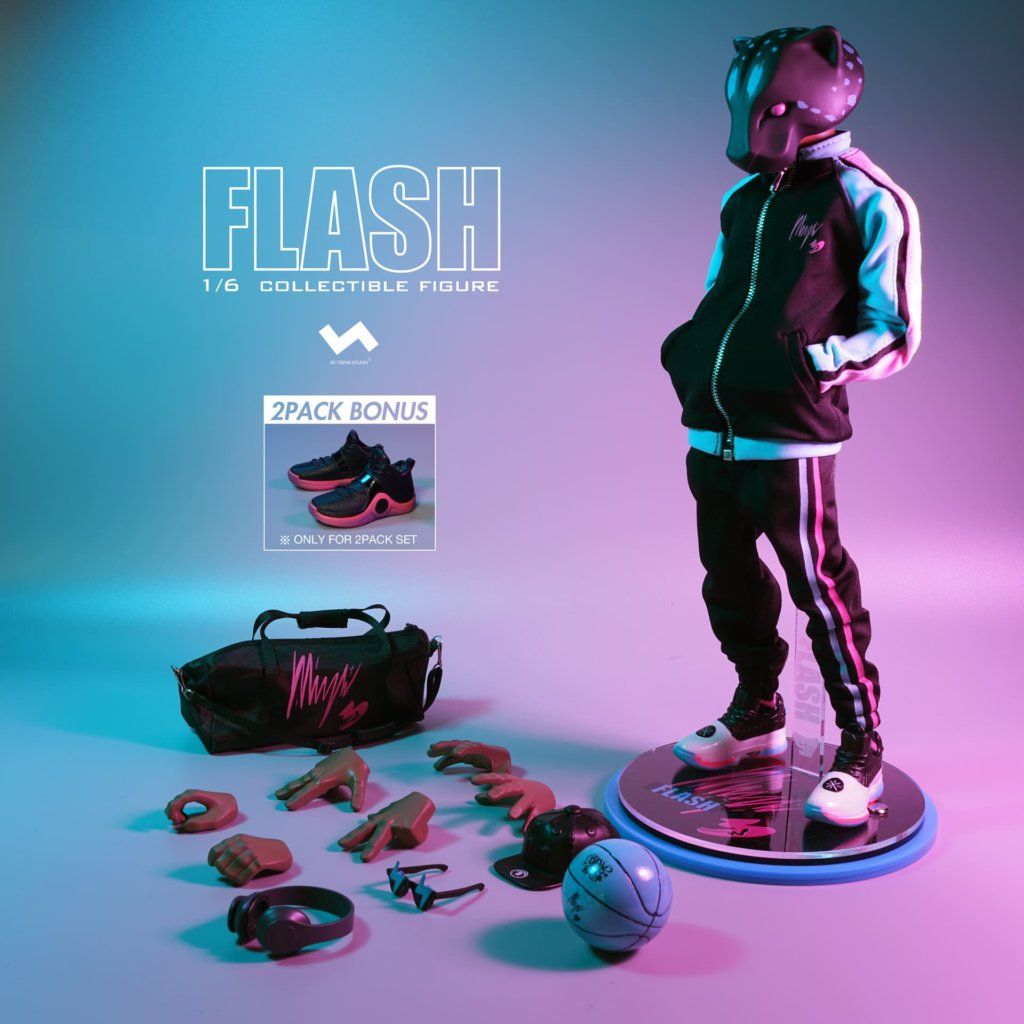 Two alphas that is the top of their own field will not stopped till one is completely fallen. The fight of Speed and Strength will never end.
Flash 是 street M 的一員,他被賦予黑豹假面。同時他自認為自己是籃球界的聖者,主要源於他球技高超。至少那是他遇見King之前認為的。
遇見King之前,Flash經常會在城市裡四處閒逛和球場裡的人交流球技。雖然他是個高傲的人,不過他還是會和球技不如他的人交流,甚至還會教導他們各種技巧和竅門。
遇見King絕對是他命運的轉折點,輕鬆勝過King以後,King很快的就在下一場比賽展現出更強更猛的技巧翻身。Flash雖然敗北,不過他不氣餒。Flash也提高自身技巧後反擊,贏的他們下一場的對局。經過一段稱得上怪異的勝負拉鋸,兩人從這些對決產生了牽絆,雙方都認定對方是自己的對手,同時也是提昇自己技藝的投機。
兩個球界的頂點,力量與速度的對決,為了成為最強,雙方都不會讓步,直到一方倒下為止。
King 是行動派的人。熱血上頭的他往往會無視教練指令,不過這都是建立在他過人的球技。但是,無論球技有多強,一個不合群的球員是沒有立足之地的,因此他被踢出球隊。
自幼他就在不良的貧乏區成長,他知道要在一個水泥叢林裡生存,他必須變強。
他決定進入街頭籃球的世界,挑戰任何敢和他對賭單挑的人。憑著他過硬的球技,他慢慢打響了他球場裡的名聲。每贏一場比賽,他就變得越高傲,到了一個他自稱"KING"(皇帝)的地步。
任何王者都會面對敗北,他遇見了他的對手,Flash。 Flash人如其名,速度敏捷和流暢,輕輕鬆鬆的就破King的防,擋下King的球。當King輸了那一場比賽後,他不但不憤怒反而覺得「高興」。他找到了他的目標,他準備打敗flash奪回他的「王位」。
Night M有嘗試吸納King進入他們的團隊,不過被他的一句話回絕「我是皇帝!我不會向任何人低頭!」
被King的宣言打動,Night M 只留下了一個面具。不知道是諷刺還是巧合,面具的照型為萬獸之王-獅子。
那一天,正是King – 水泥叢林的籃球王者- 誕生的一天。
根據後來者表示,King挑戰Flash無數次,目前的勝負為 25 勝 25 敗。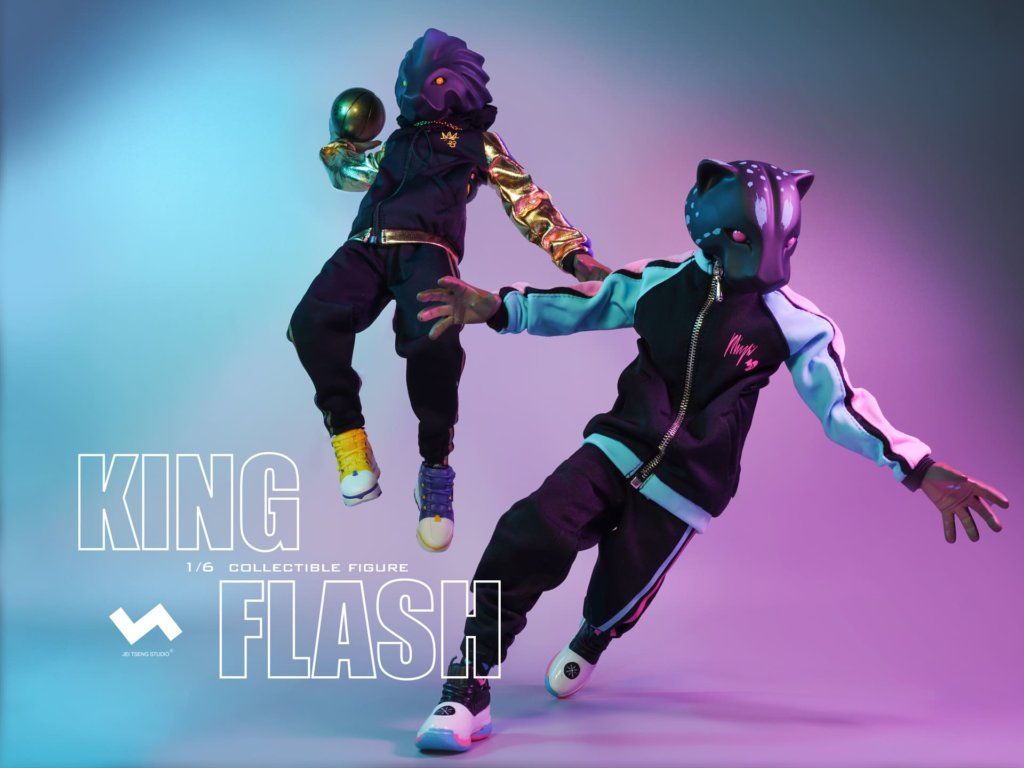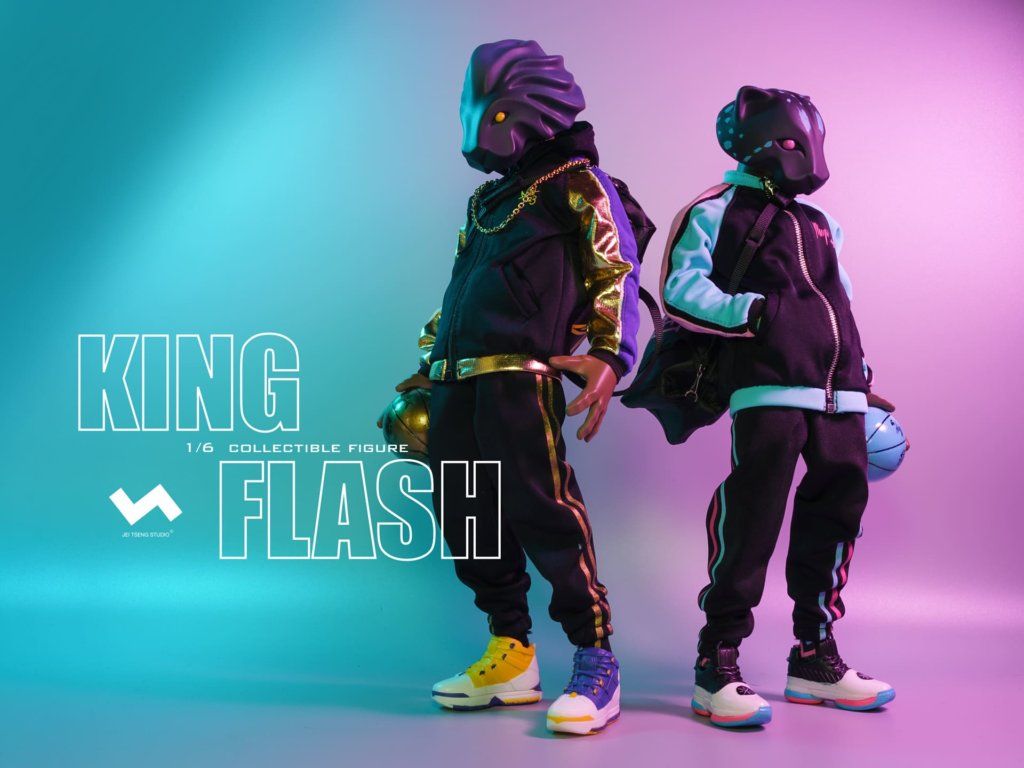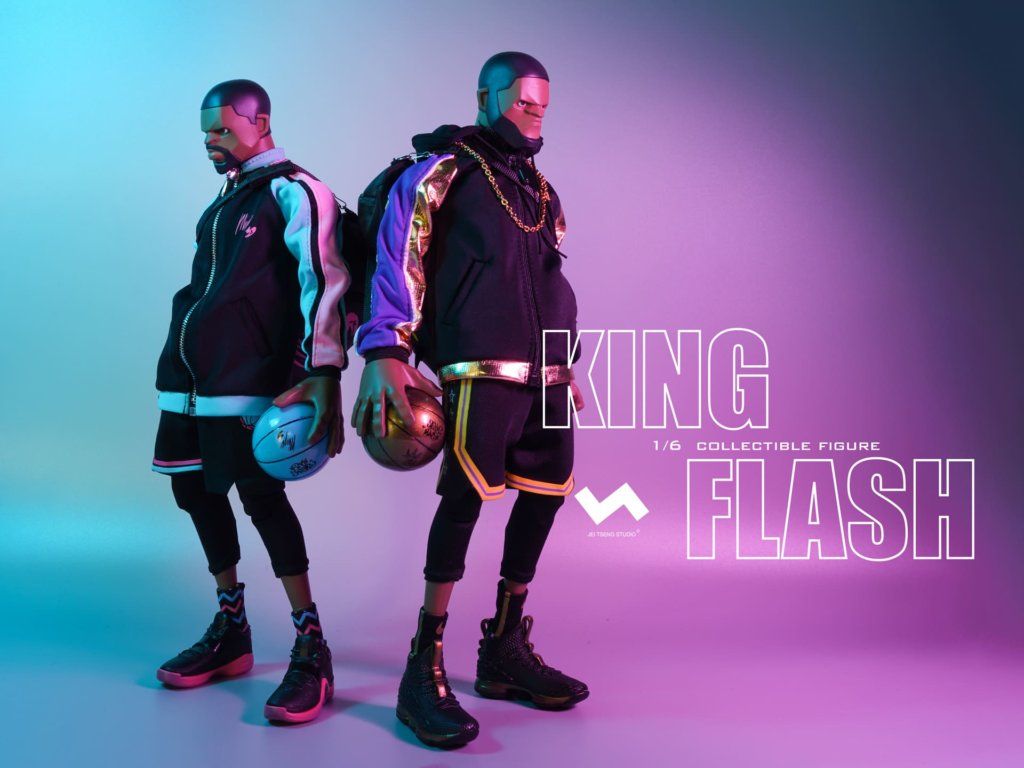 For Overseas collectors
• Price : 2PACK – 550 US + Shipping. / Single : 280 US + shipping
• Each limited to 399 pieces Worldwide
• 2pack shipping by EMS / Single shipping by Airmail
• Bonus Shoes only for 2pack set.
• This calf part will be 1~1.5cm higher than before
• 1/6 scale, around 30CM
• Magnet hand and Basketball
• Movable eyeballs
• Due to the use of COVID virus, product delivery time will be longer than normal.
• Available to ship on Q4, 2020
• Pre-order on July 8, 2020 ,at http://www.jtstudio.com.tw
AM 10:00 Taiwan Time
PM 10:00 New York Time (Previous Day, July 7, 2020)
台灣地區
• 雙人包價格 : 16200 TWD / 單隻價格 : 8200 TWD
• 雙人包享有特典鞋 (一個角色共有兩雙)
• 限量399套
• 此款小腿部件會參照之前之前高出1〜1.5cm
• 1/6比例,約30公分高
• 預購時間台灣地區免運
• 預計發貨時間為2020年第四季
• 將附有磁鐵手及籃球,保留可動眼設計
• 2020, 7月8號 , AM 10:00台灣時間 在www.jtstudio.com.tw開始預購
• 台灣地區支援線上刷卡以及ATM轉帳
• 因商品直接從海外倉庫直接寄出, 台灣地區買家購買時需要在備註欄提供身分證字號,以及手機下載EZWAY方便包裹通關
• 有可能因為疫情關係,商品運輸時間會比正常時間要來得長,請耐心等候
You can get your daily Designer Toy fix from our TTC Mobile App. It's free too! FREE! Download on the iPhone or Android smartphones. Search for "The Toy Chronicle" and all your Designer Toy wishes will come true! Pretty much.
Did we fail to mention IT's FREE.