So this just in and it's exciting, so exciting;
Frank Kozik revealed on his Instagram page what appear to be a package design for the new Kidrobot production. The caption only says 'watch the skyes' but our bet it's the Japanese vintage inspired Mecha Labbiter on the way previewed by us HERE ;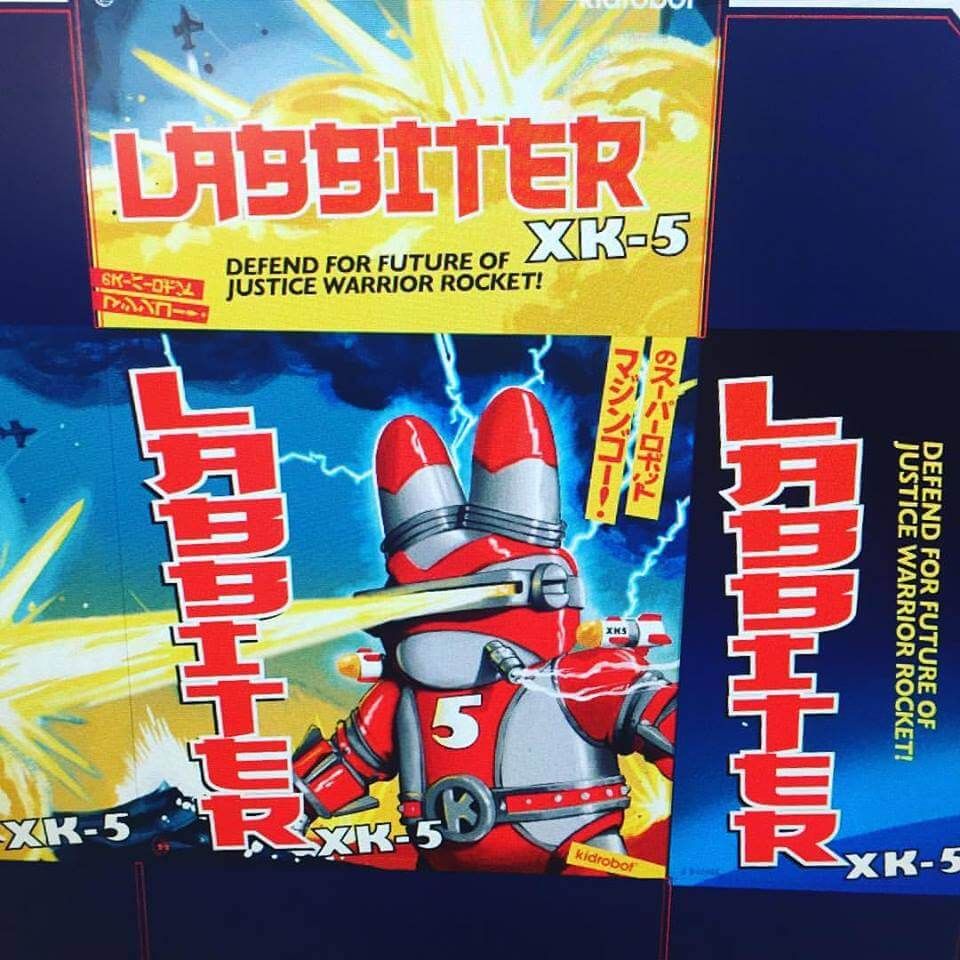 The package design will appeal to many as it perfect depicts the old school robot figures.
From what we can tell from Klim Kozinevich facebook page, it has the Bigshot Toyworks signature so it's to expect a high quality release. An articulated figure for "Mega Mecha" poses.
You can view more prototype photos on our older post HERE.
Stay tuned as we will keep you informed as more information surfaces!
OH YES!
You can contact Bigshot Toyworks at [email protected] or [email protected] if you want to schedule a meeting!