There are some overseas releases that we can't help sharing with you guys. Some of us at TTC are suckers for Japanese vintage softvinyl (or vintage inspired). This one is pretty special.
The story goes that the original a first version of this vintage space warrior was made for the opening of  SwimmyDesignLab webshop, the demand was os high that they all sold out in an impressive 15 seconds.
This time SwimmyDesignLab is releasing a Robin Mask version on October 22;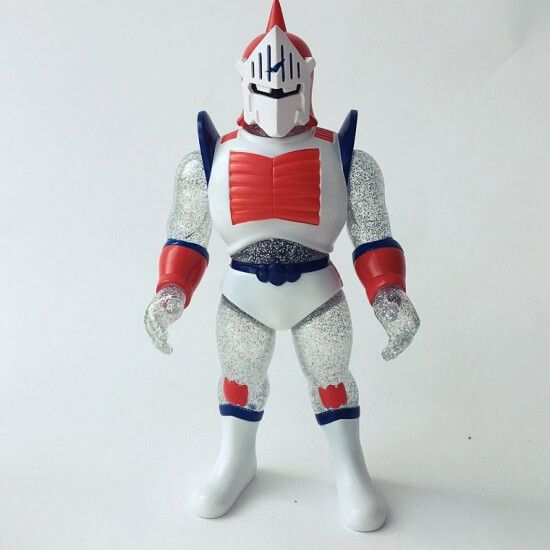 This is so cool! Sorry if we look excited but is indeed a great piece! Standing about 9 inches tall you can see the clear glittered soft vinyl cast underneath the space armor.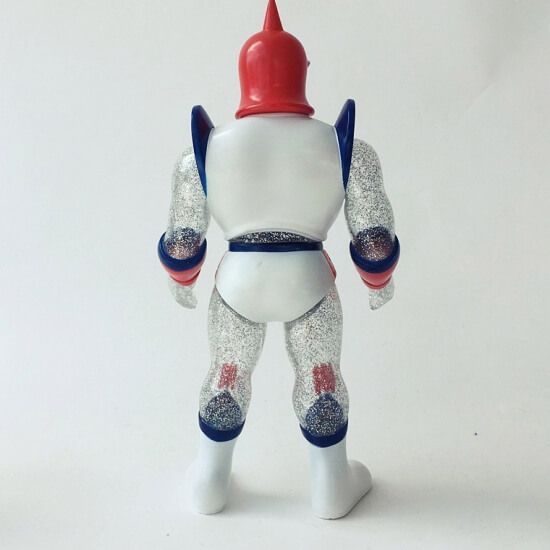 Here he is standing next to the original release;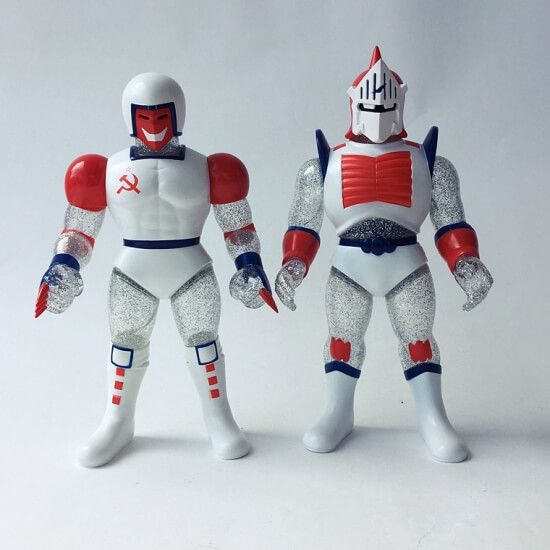 A limited edition of 29. The Mask completes the figures with a very nostalgic way.
The drop will go down on October 22 noon 12 NSC HERE. Retailing for ¥ 10,260.
Get ready for adventure!
For more info follow SwimmyDesignLab on Twitter & Facebook.
*pics & info via SwimmyDesignLab