Deep into February 2017 sees the coldness continue and Eugénie Bazelis aka Kiboochan release all new works for the monthly release. This month's theme is a fox for Kiboochan as her characters have finished the trip in the woodlands. January we saw Kiboochan's new website layout and a whole bunch of Kiboochan goodness and now it's time to present you her February releases including her fantastic OOAK tribute to TONY TONY Chopper from One Piece! Stay warm and foxy!
"I will update the shop with new original art sculptures, limited edition series, and miniatures. The dates will be announced on social media" Or The Toy Chronicle, Ha.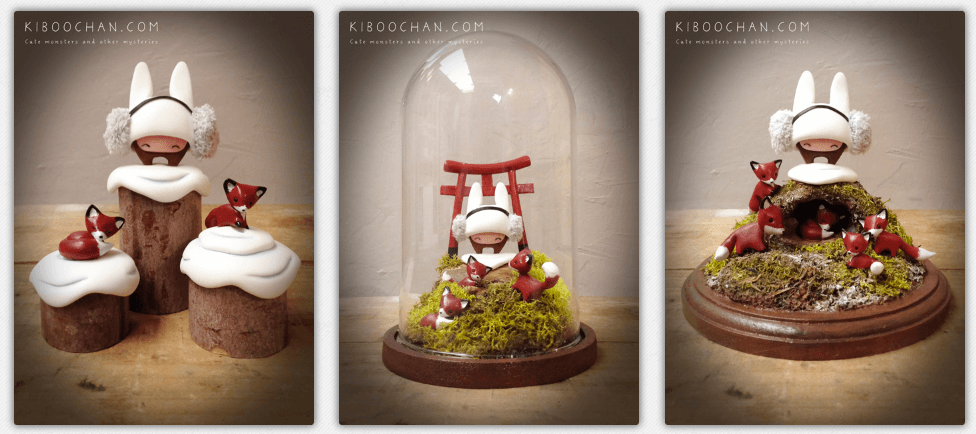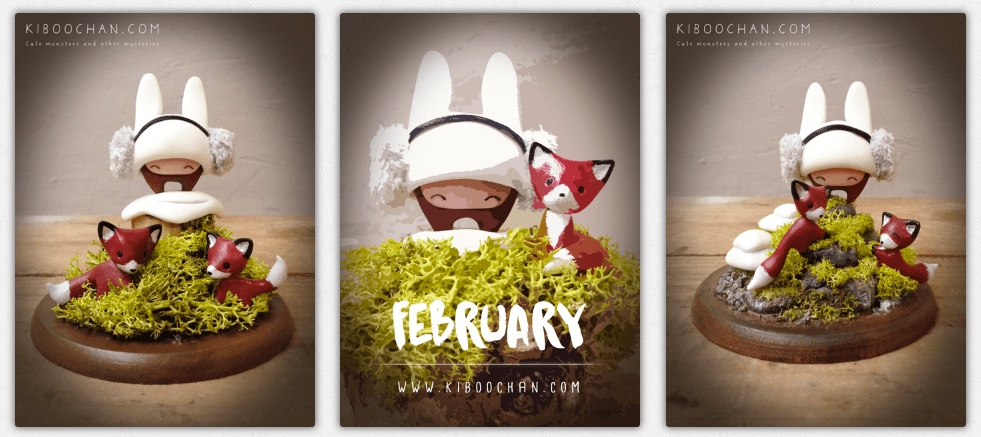 All released NOW at http://www.kiboochan.com/ Prices and HQ photo within http://www.kiboochan.com/
FAQWhat does each category mean?
Original Art: Every figurine in this category is unique.
Limited Edition: Every figurine is available in limited quantity.
Miniatures: Every figurine will be recreated.Do you take commission orders?
Yes, commission orders are opened for any projects of original art. If you have an idea in mind, feel free to contact me. Please, understand that I don't recreate any of my sculptures but they can be an inspiration for new projects. I don't take commission orders for miniatures.

Do you ship worldwide?
Yes, I ship worldwide. The fees include shipment, tracking number and insurance for any sculptures. Miniatures are shipped as letters with tracking number but no insurance. Feel free to contact me if you want one.
You can take a look at our older article of KIBOOCHAN Artist Spotlight HERE 
This is not all her work, so make sure you head over to http://www.kiboochan.com/ and discover all her beautiful work.
You can also find her on all the usual social networks