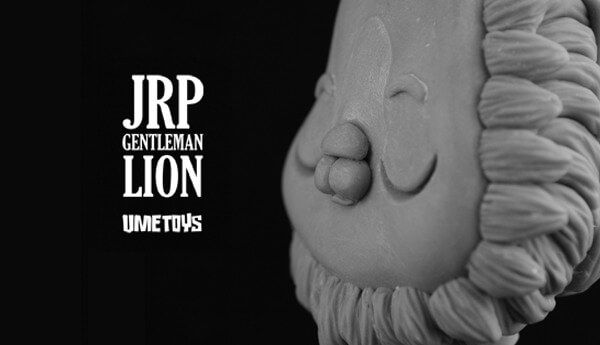 Richard Page (UMEToys) is not a person to voice his emotions in public but having a hard time last year, Rich poured his emotions into a tribute to his late farther. He knows eveyone has their own up and downs but what better way to remember someone…. to beautifully design and sculpt something.
"Last November we lost my Dad to cancer. Fuck that disease! It has been and still is a struggle to come to terms to life without him around. On and off I have been working on a memorial sculpt for him which I've just finished up "
Cannot wait to see JRP Gentleman Lion painted up, but then again a Monotone might look good too. Wonderful tribute and memorial by Rich the expression and hair is top notch.
A project very close to Richards heart. Here is JRP the Gentleman Lion, a seven inch tribute to the leader of our pride.
He will get a resin release later this year with a percentage of each sale being donated to a charity that was close to his heart –
Help for Heroes
http://www.helpforheroes.org.uk/
Head over to UMEToys social sites to stay in contact with him.