ITs FRIGHT NIGHT! for collectors who missed out on the second colourway of IT BEAR 2nd and Mr Wise after unleashing them at TTE home edition! these mammoth releases are back, seriously we didn't expect these two to be so BIG! JPX x MILKBOYTOY: IT BEAR 2nd with Lolipop and Mr Wise 2nd with Gun already braced  Thailand Toy Expo VR HOME Edition 2021 early on in the year. IT the clown can move aside as the IT BEA and MR Wise are here to stay and cause havoc. Be prepared as the first editions sold out super fast. Both come with weapons that could do some serious damage, HA. The question will be will you snuggle with these two in bed? JPX x MILKBOYTOY are offering international fans a chance to own the pair! Catch'em if you can.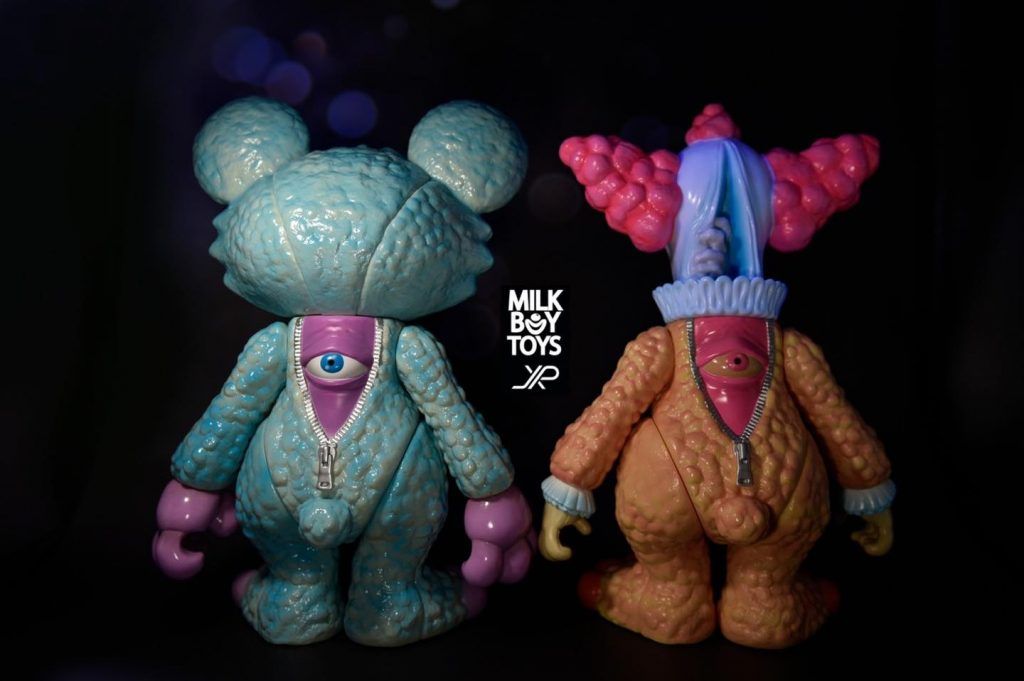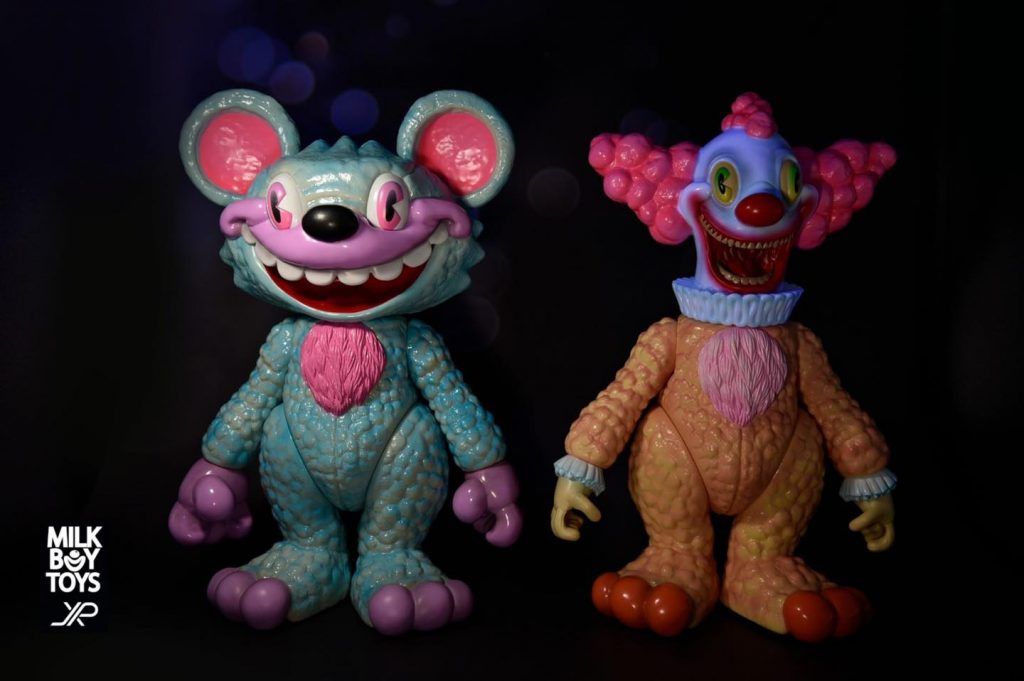 WHEN: NOW until December 19th SUN.23:59:00 Japan time
WHERE: ENTER LOTTERY FROM URL
FROST BLUE IT BEAR :
https://forms.gle/nNiJH98dLFtWpRpN9
ORANGE MR. WISE :
https://forms.gle/TbtbPzR4zUd3u1ER9
各 ¥28,000 (送料別)
250USD+shipping (Outside Japan)
————————————-
エントリー期間 Lottery Schedule
2021.12.17.FRI.22:00:00 〜
————————————-
注意事項: ※必ずお読みください
・こちらは以前JP Toys GalleryとBlackpearlsにて発売された商品と同じものです。
・エントリーはお一人様1回とさせて頂きます。
・抽選結果は当選者の方のみ、後日メールにてご連絡致します。
・ご当選された方はキャンセルが出来ません。キャンセルされた方は、今後のメールオーダーをお断りさせて頂く場合がございます。
Notes: * Please be sure to read
・ This is the same product that was previously released at JP Toys Gallery and Blackpearls.
・ You can only enter once per person.
・ Only the winners will be notified of the lottery results by email at a later date.
· Winners cannot cancel. If you cancel, we may refuse future mail orders.
Find Milkboytoys on Instagram. Hit up JPX via Facebook.
You can get your daily Designer Toy fix from our TTC Mobile App. It's free too! FREE! Download on the iPhone or Android smartphones. Search for "The Toy Chronicle" and all your Designer Toy wishes will come true! Pretty much.
Did we fail to mention IT's FREE.