It's the season to be Jolly! well especially when Matt Jones releases his yearly Lunartik Tea. It's always a pleasure to see what design Matt comes up with for the festive season and this year is a cutie too. What did you expected something grim? Jones's Ginger Tea will surly warm the hearts of all Mini Tea collectors, bless his red chubby lips!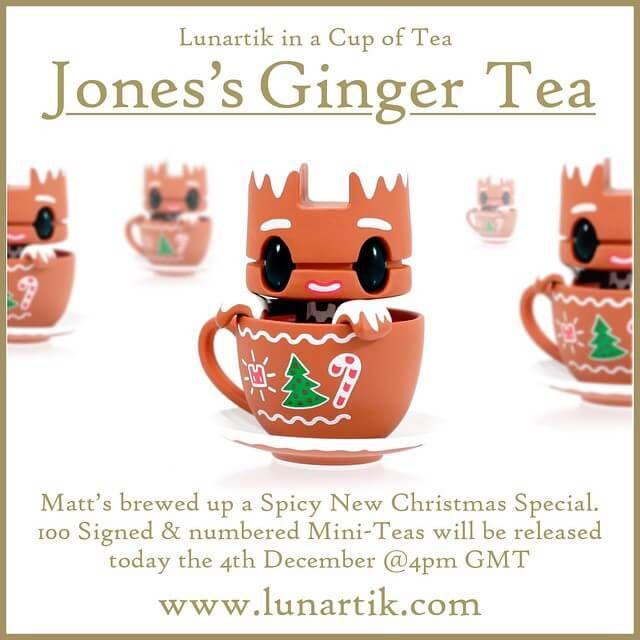 Matt's brewed up a Spicy New Christmas Special. 100 Signed & numbered Mini-Teas will be released on the 4th December @4pm GMT. Find him HERE priced at £25.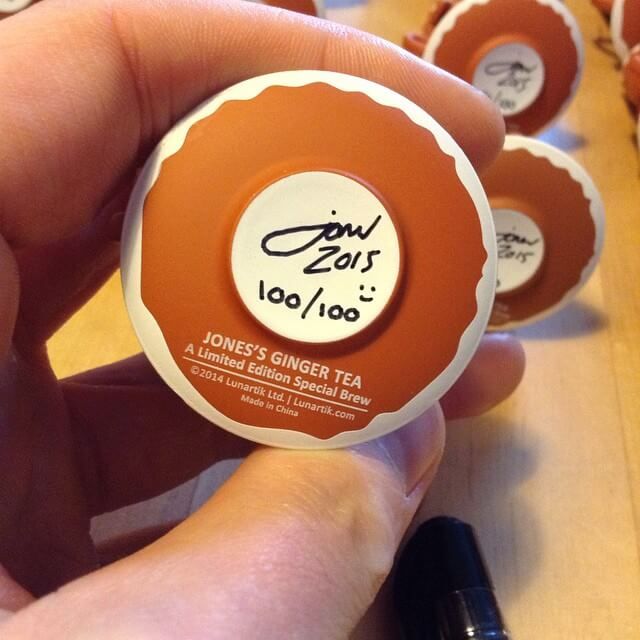 Tea Details:
– Ginger Tea design by Matt JOnes.
– 100 Mini-Teas stand 2.5″ tall.
– Signed and Numbered.
– Limited to 100 cups.
– Sealed for freshness!