For all those flippers amongst us that hate flippers, a new club has opened up for you. Anti Flipper Flipper Club! Time to buy the t-shirt, let the world know your stance on flippers with the new release by Softoy Hobby.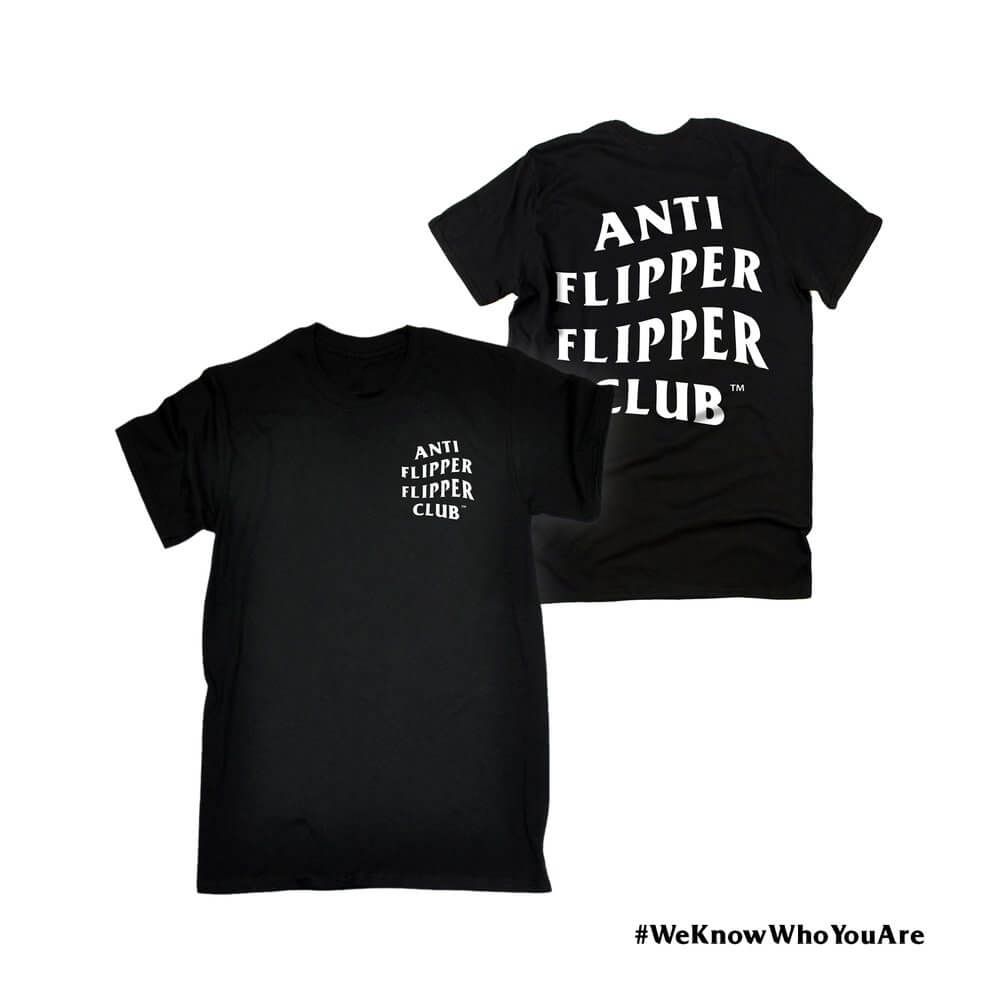 Available to purchase HERE, and you can choose between a number of different options too depending on your wardrobe preferences. Available in a white tee, black tee, black sweatshirt and heather grey sweatshirt too. Tees are $20 (£14) and the sweatshirts are $35 (£25) each. Each garment features a premium pressed vinyl breast and oversized back Anti Flipper Flipper club logo. These garments are made to order, so expect a three-week turnaround.
Flippers love our TTC Mobile App, so that means Anti Flipper Flippers love it too. Check it out for FREE on the App Store and Google Play Store!