Calling all Joe Ledbetter fans! The timed release on Joe's latest awesome art piece – Totem – is about to expire. The timed release is running for another seven hours, you can pick up this great wooden totem made up of Ledbetter's colourful characters.
[frame align="center"]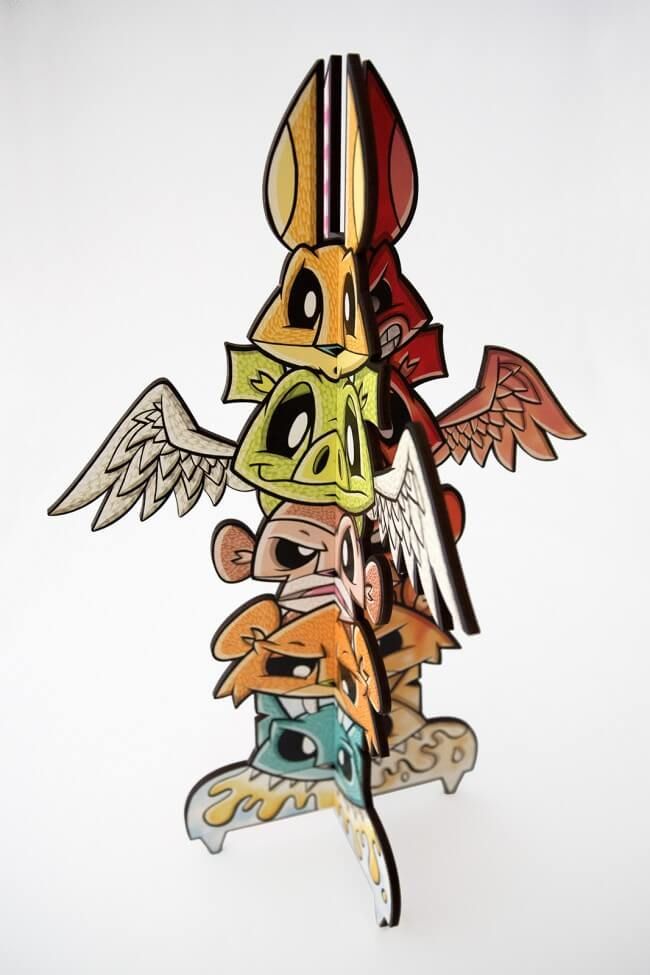 [/frame]
Ledbetter's Totem comes in two flat pieces, which when slotted together create a wonderful piece of colourful art.
[frame align="center"]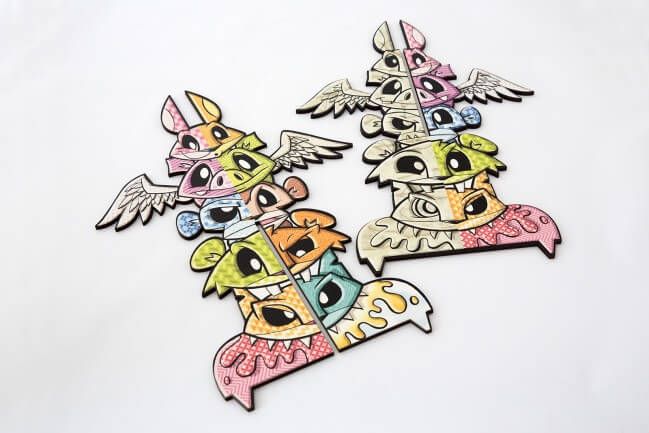 [/frame]
Totem is huge too. Standing at over two-feet tall. As you can see in the photo below next to Joe himself. This Totem will definitely be a centre piece in any art collection.
[frame align="center"]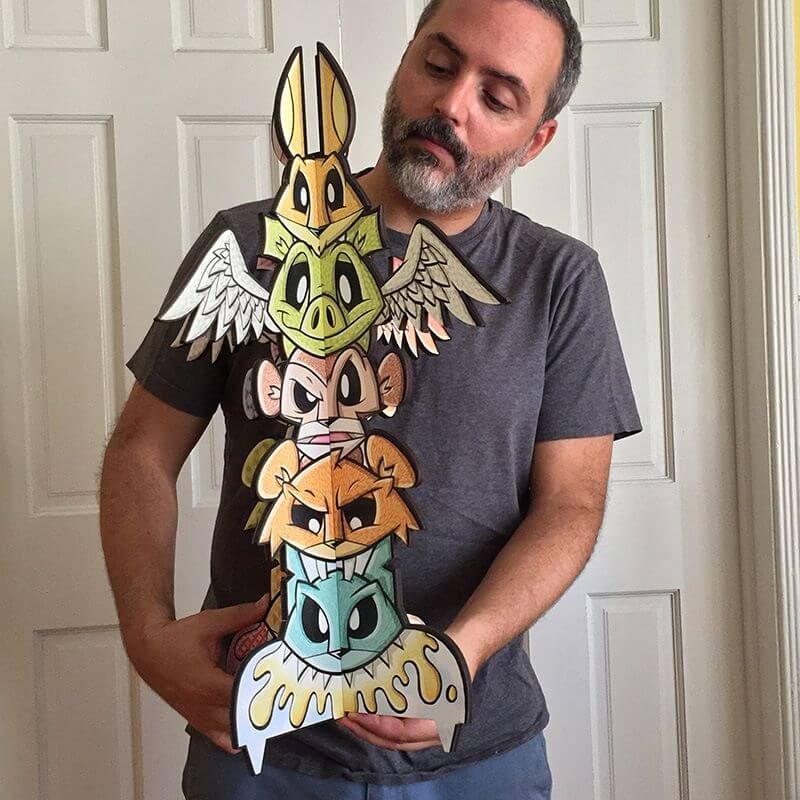 [/frame]
As mentioned, if you're interested in getting your hands on the Joe Ledbetter Totem, you'll have to act quick. The timed release ends at 11pm PT, which is less than 8hrs away. Priced at $250/£164 + shipping. You can purchase Totem HERE on the Prints on Wood website. As this is a timed release, they will make as many as are sold, which will dictate the edition size, then they will be signed and numbered by the Joe. All orders will be made and shipped in time for Christmas. Someone can buy this for The Toy Chronicle HQ if you'd like.