Time to get tipsy! Sket One x Kidrobot does it again, Sket One taking utilising a brand and incorporating it into a Kidrobot Dunny. This time around the Korean brand Jinro with a bottle of Soju. Digging the whole package and that semi-translucent Dunny giving it that bottle look. Cleaver clogs Sket One x Kidrobot. It's looking hard to get hold of one if you're not based in Korea or USA, but don't be too salty as Sket One quotes "I am excited to share a great exclusive project I created with Hite Beer & Jinro Soju and Kidrobot. This 8" Soju Jinro Dunny is ONLY AVAILABLE through Jinro. In the coming months, we will be having raffles/contests/giveaways etc.. and this will be the ONLY way to add one to your collection. So please follow myself and Hite Beer & Jinro Soju to stay in tune with chances to grab this exclusive 8". – Sket One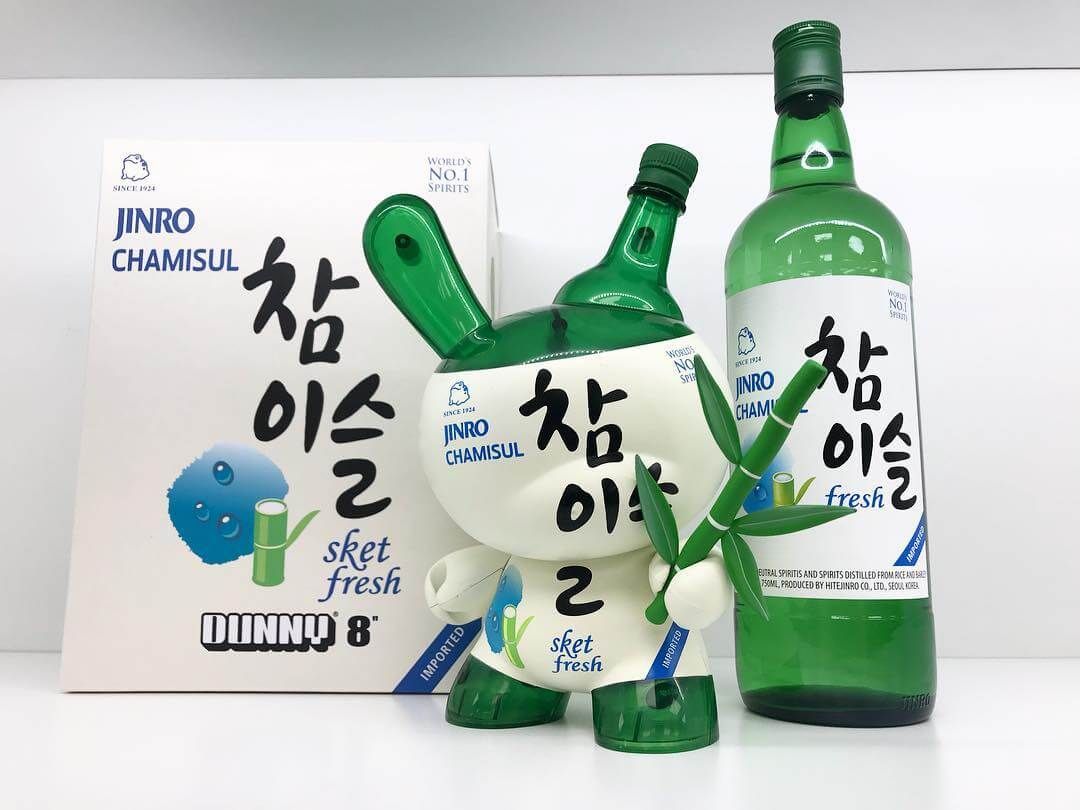 So there you have it, words from Sket One. For now, we can just admire the photo above and bring you further details on how to cop one.
If you want to get your Designer Toy news first, you should look to download our new TTC Mobile App. Designer Toy news direct to your smartphone. No dealing with social media algorithms.
It's FREE.
http://www.instagram.com/sket_one
http://www.twitter.com/sketone
http://www.facebook.com/sketoneproductions
(info and images lifted from http://www.sket-one.com/)