One more reason to head to Taipei Toy Festival as Hell's Cat ONIGIRI will make its debut. Already driving fans crazy via Twitter, we got out palms all sweaty seeing photos and illustrations of  Hell's Cat ONIGIRI. Cute n creepy at the same time? HELL knows but what we do know is 3 colours will be at next months TTF 2018. Choices between the OG colour, white and red. Hell's Cat ONIGIRI cool feature and party trick is the articulation in the arms. Anyone for a game of hide-n-seek? Lovely transition from illustration to a sofubi figure which you can see below.
ONIGIRI is NEKOMATA, TENOME, FUTAKUCHIONNA,

It is a youkai where the Japanese youkai called.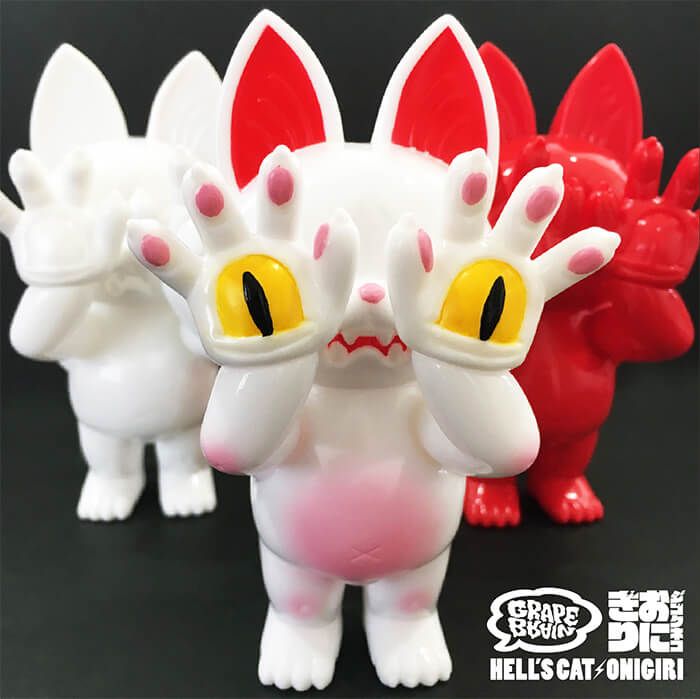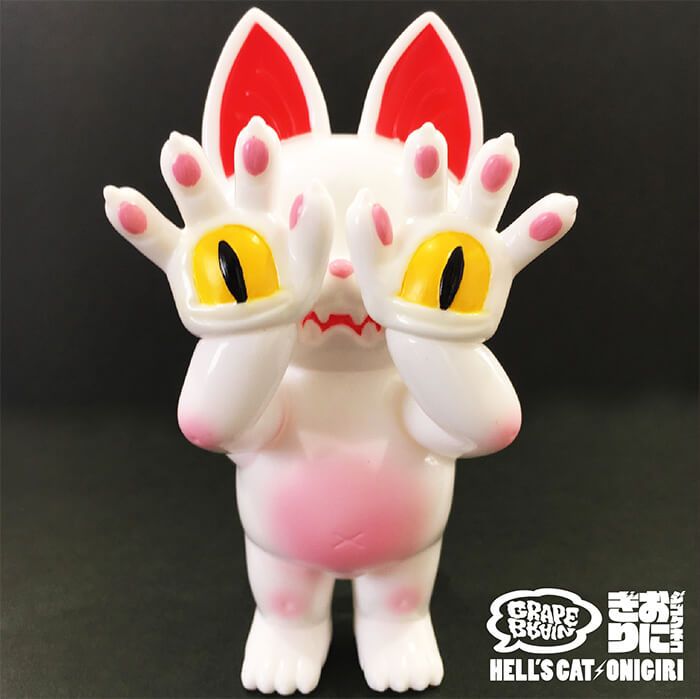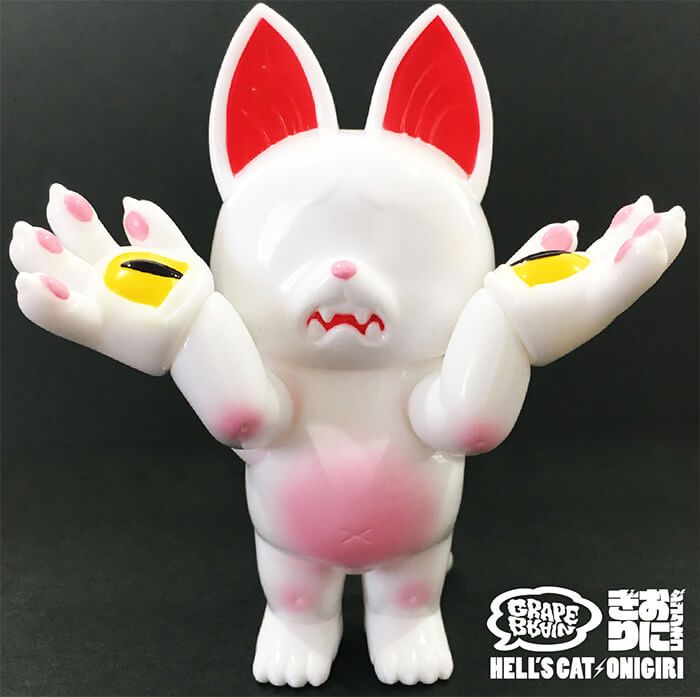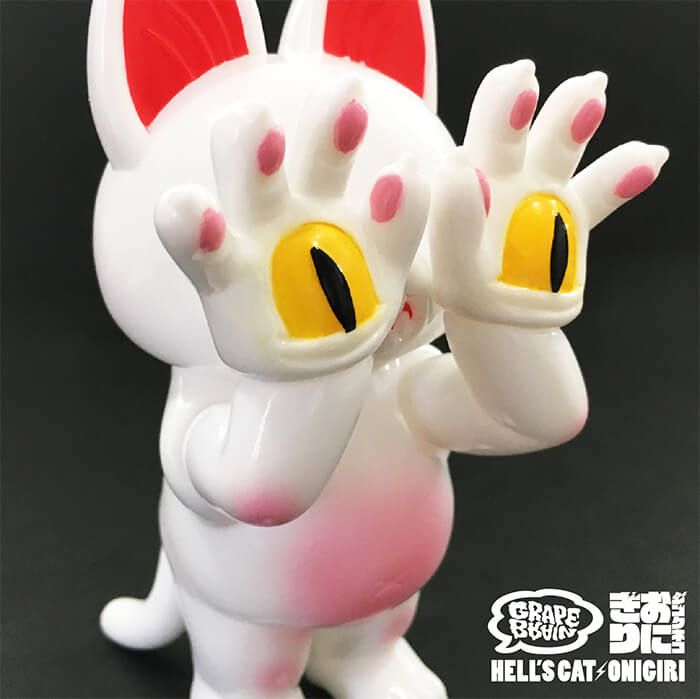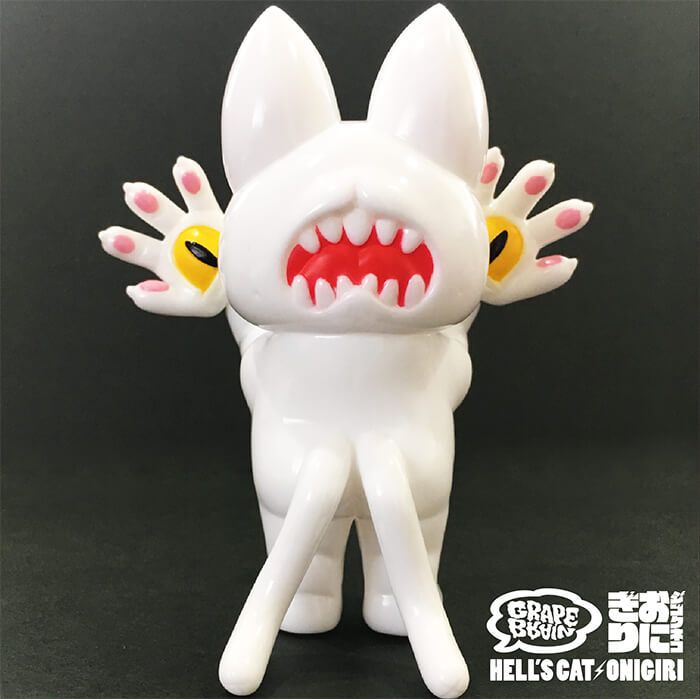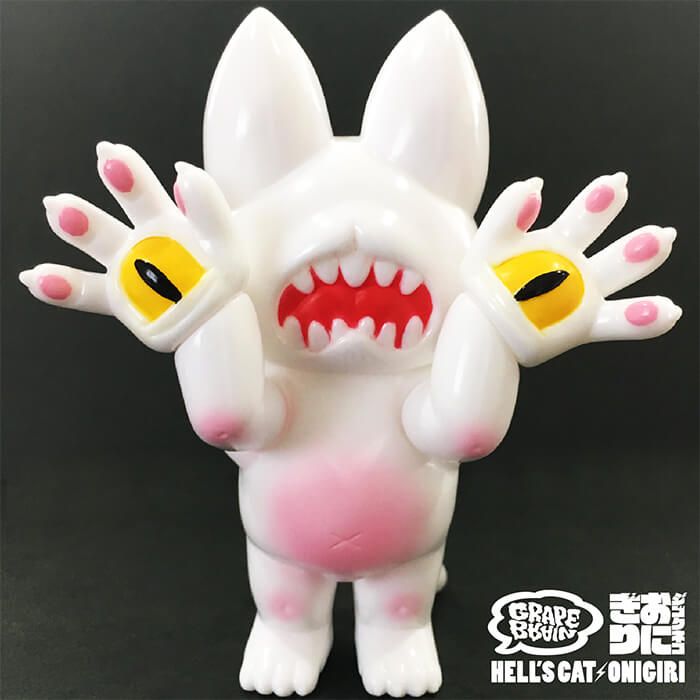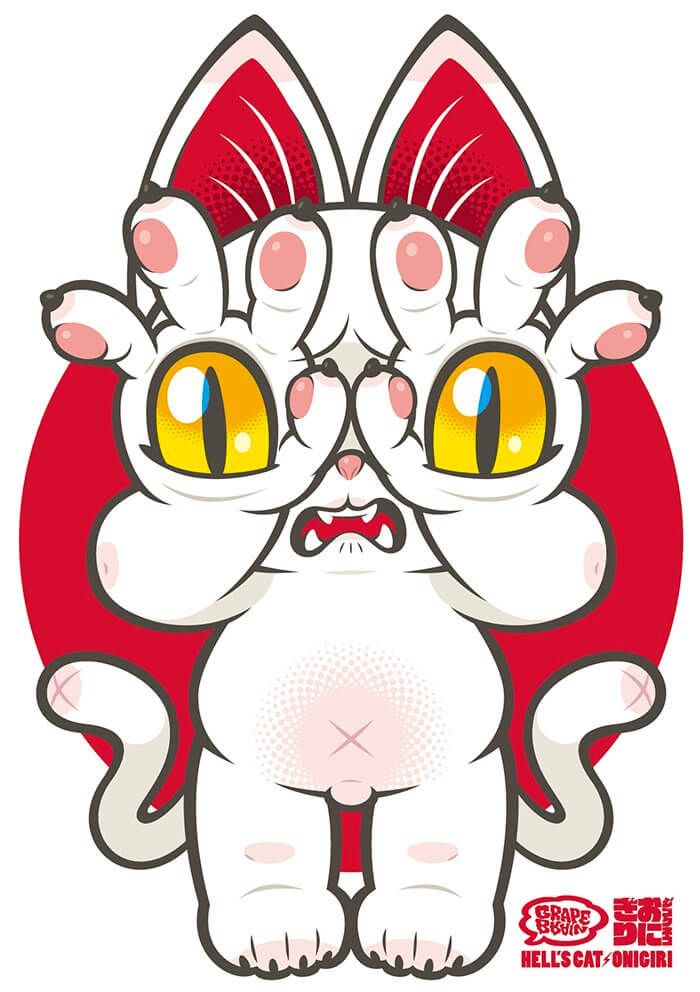 Can you spot the other characters? which one would you like to see released in Sofubi in the near future? Answers in the comment section below.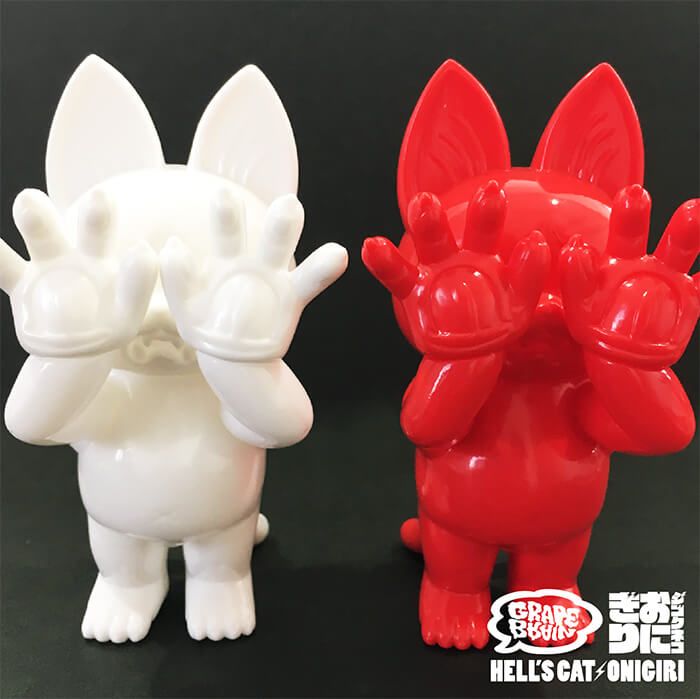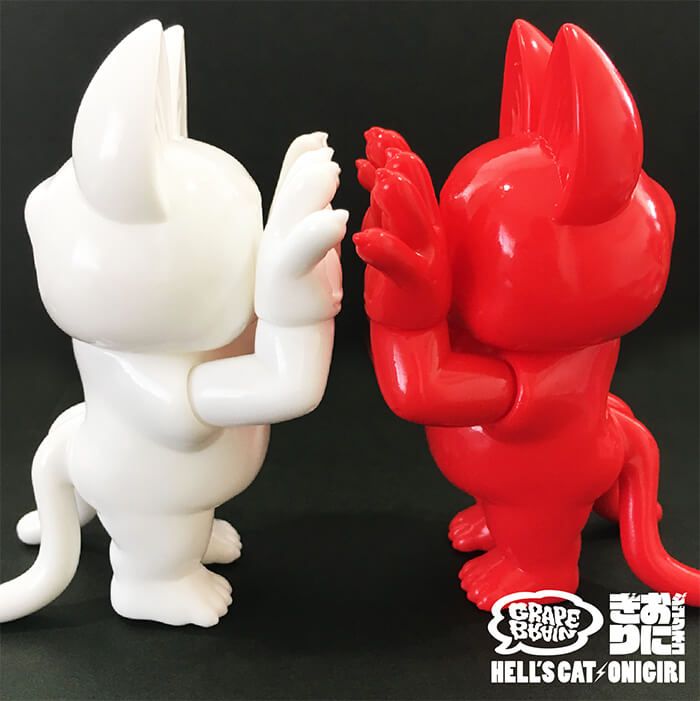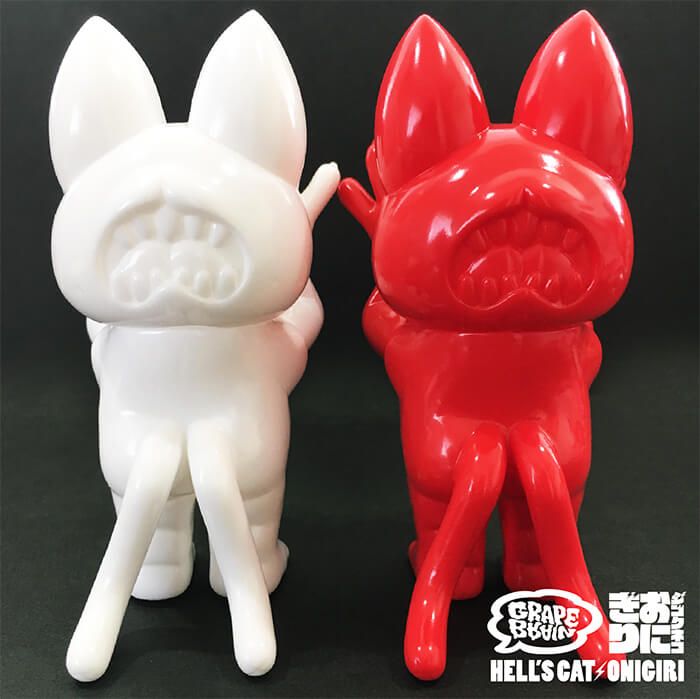 Size: 11cm
OG colour 4,500yen
White 3,500yen
Red 3,500yen
Release date: Taipei Toy Festival this year.
Twitter https://twitter.com/RAGE_ERADA
Instagram https://www.instagram.com/grapebrain_rage/
You can get your daily Designer Toy fix from our TTC Mobile App. It's free too! FREE! Download on the iPhone or Android smartphones. Search for "The Toy Chronicle" and all your Designer Toy wishes will come true! Pretty much.
Did we fail to mention IT's FREE.