As NYCC 2017 draws to a close today for another year, there are still several hours left for you to still grab some awesome Designer Toys that lurk out there within those booths in The Block. If you're a James Groman fan (who isn't?!) you should head on down to the myplasticheart booth (#888) and entry the lottery to snag yourself the fluorescent pink ROTTEN REX!

Priced at $300, you can stand a chance to win this awesome colourway by heading on over to the myplasticheart booth and entering their ROTTEN REX lottery. Pretty straight-forward to enter. Pick your ticket, and make sure you're back at the mph booth by 3pm to make sure if you've won or not.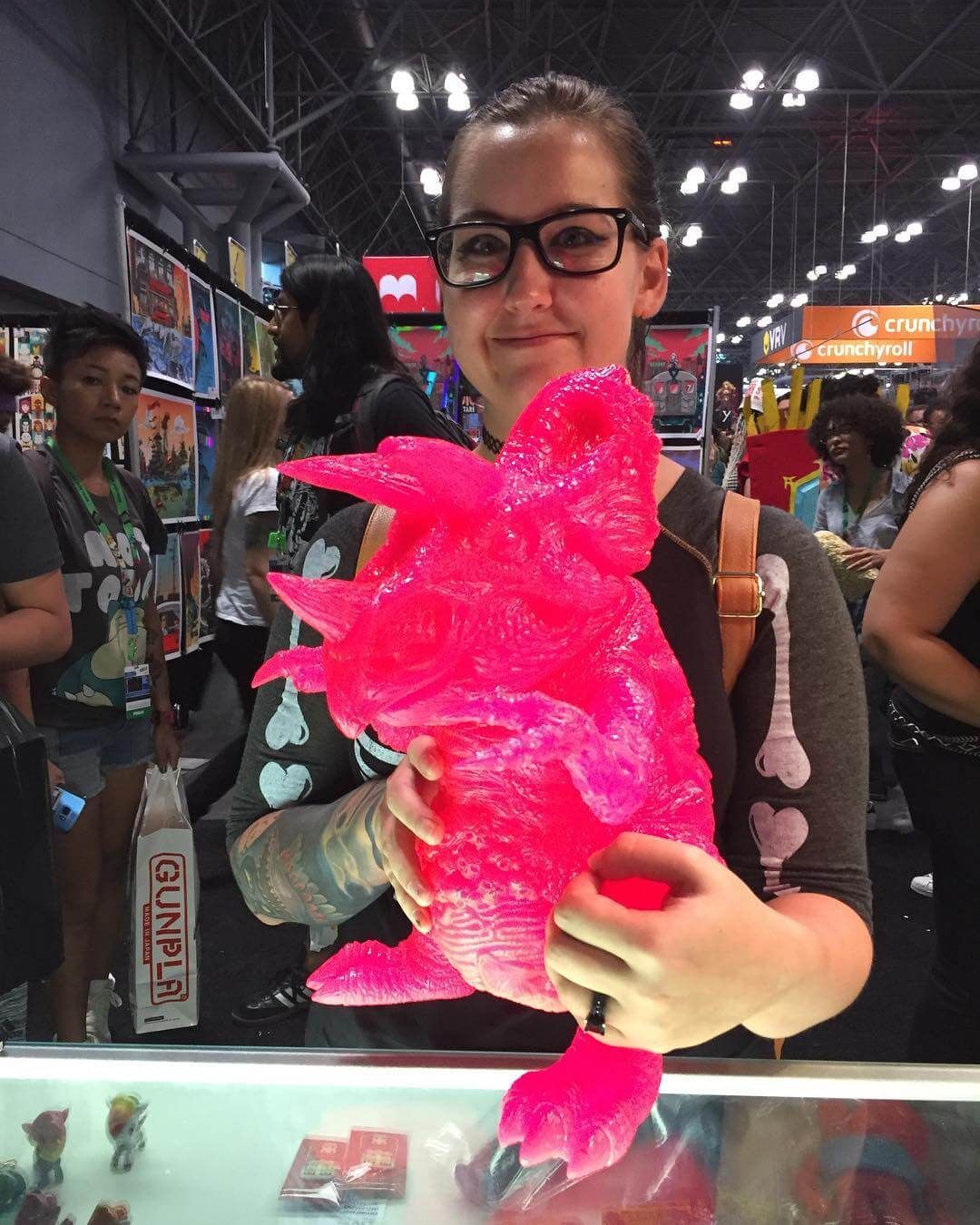 Check out the size of this beast! It truly is a wonderful beast! Lovely! Good luck when you enter the lottery!
Photos swiped from Rob Lumino & myplasticheart!