One of those eye-catching resin figures that stood out at ATT and TTE 2018 was JAKE by Bangkok, Thailand MEKIN studio. Making debuts at various conventions JAKE has that mystic and minimalistic chriacterstics that made us wonder what the backstory of JAKE. The oversize body should put us off from the design but there's something that pulls us back to JAKE, possibly the hair that covers JAKE's eyes? Anyway JAKE has been hard to get hold of but TODAY, MEKIN is offering you the chance to pre-order the latest version of "JAKE" THE MIST edition.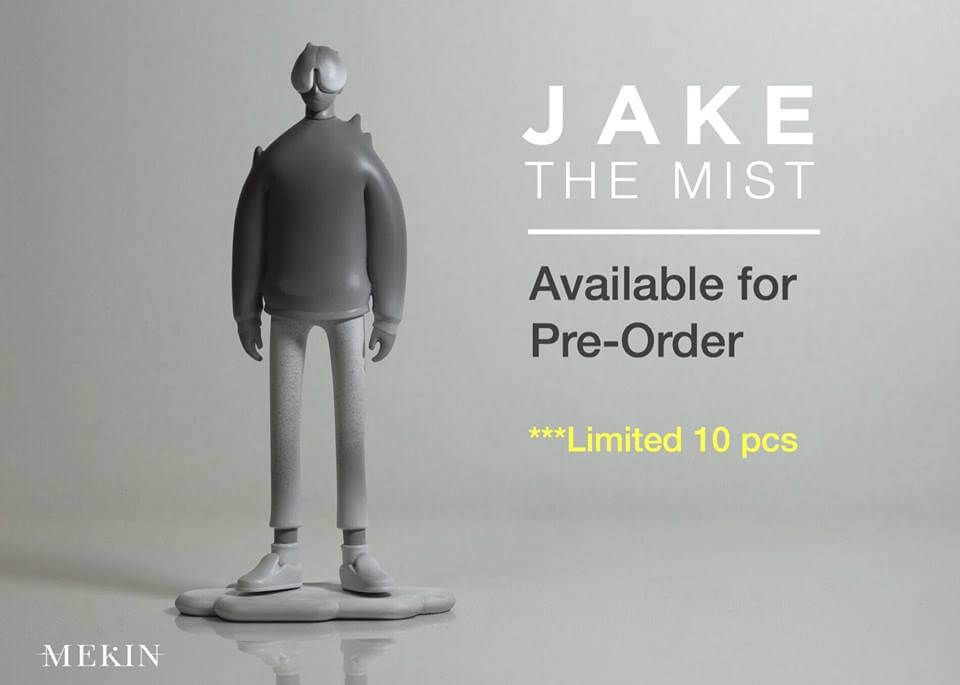 Available for Pre-order
• Limited 10 Pieces •
PRE-ORDER DETAIL
Height : 18 cm
Material: Resin
— To order please leave a comment below this post via Facebook
— Please transfer the full amount within 3 days after order
— JAKE will be delivered within 2 months after the payment is confirmed
— MEKIN will update progressing on FB Page and Instagram
Price : 50 USD / pc (shipping fee is not included)
You can get your daily Designer Toy fix from our TTC Mobile App. It's free too! FREE! Download on the iPhone or Android smartphones. Search for "The Toy Chronicle" and all your Designer Toy wishes will come true! Pretty much.
IT's FREE.