Let the infection begin! The infamous Scott Wilkowski takes on Ben Seto's lovable Skullbunny. Brutally overtaken Skullbunny body and multiplied in numbers. Will they take over the world? Who knows all we know is we want them. Not to be mistaken as gummy candy but they might be a treat for Halloween.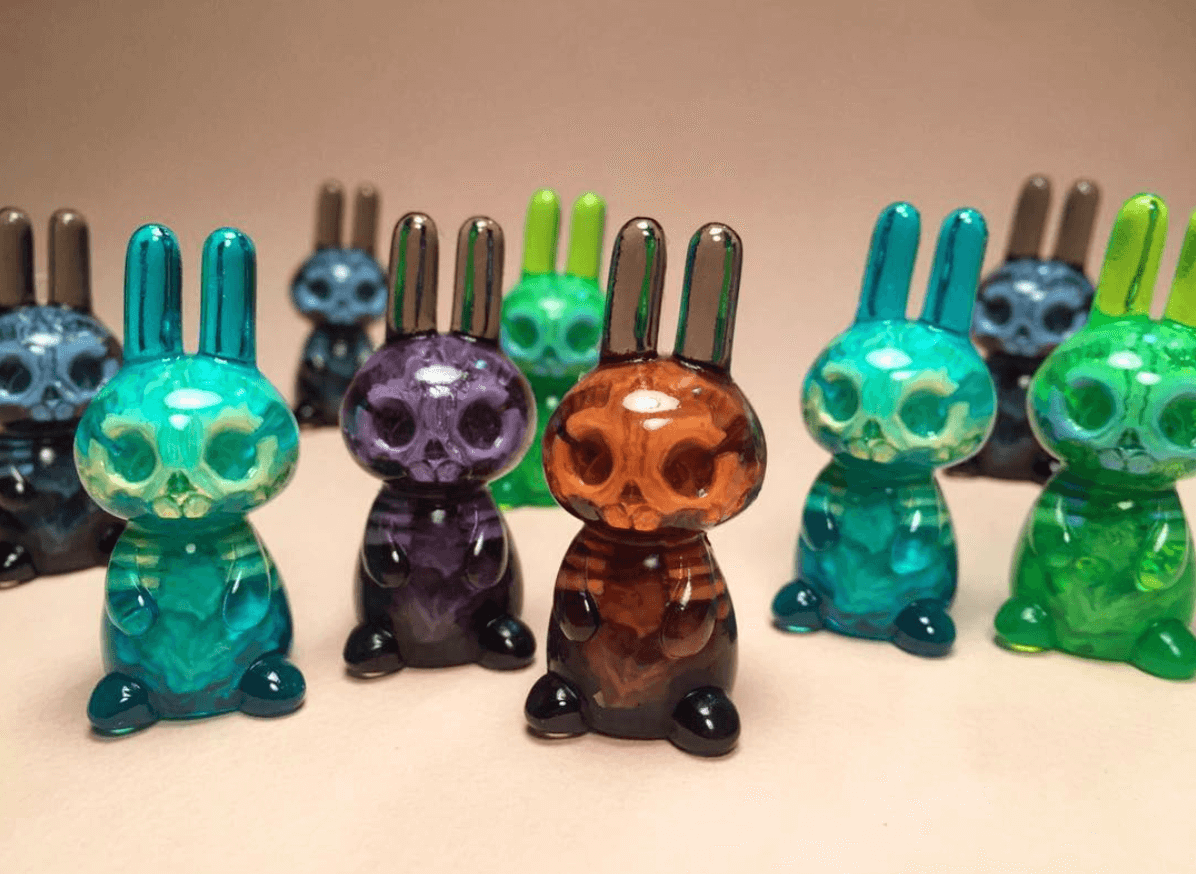 The infect Skullbunny's will be a part of Ben's solo show at Woot Bear. Stay tuned for further details about Ben's show.
[box title="Important Details"]
WHEN: Saturday 21st October
WHERE: Woot Bear
1512 Haight St. in San Francisco.
[/box]
Usagi Jane and the Skullbunnies: Midori Woods, the folding forest
By Ben Seto
Opening Reception: Saturday, October 21, 2017
Ben Seto's first solo show at Woot Bear will take us on a journey with his original characters, Usagi Jane and the Skullbunnies.  We are very excited to see his new collection of dioramas and original art!
Stay tuned for more details.
About Ben
Ben Seto is an artist based out of the San Francisco Bay area. He is known for his Xeric Grant award-winning comic, "Usagi Jane and The Skullbunnies."  You can follow his work on Instagram at benseto or visit his website, www.skullbunnies.com.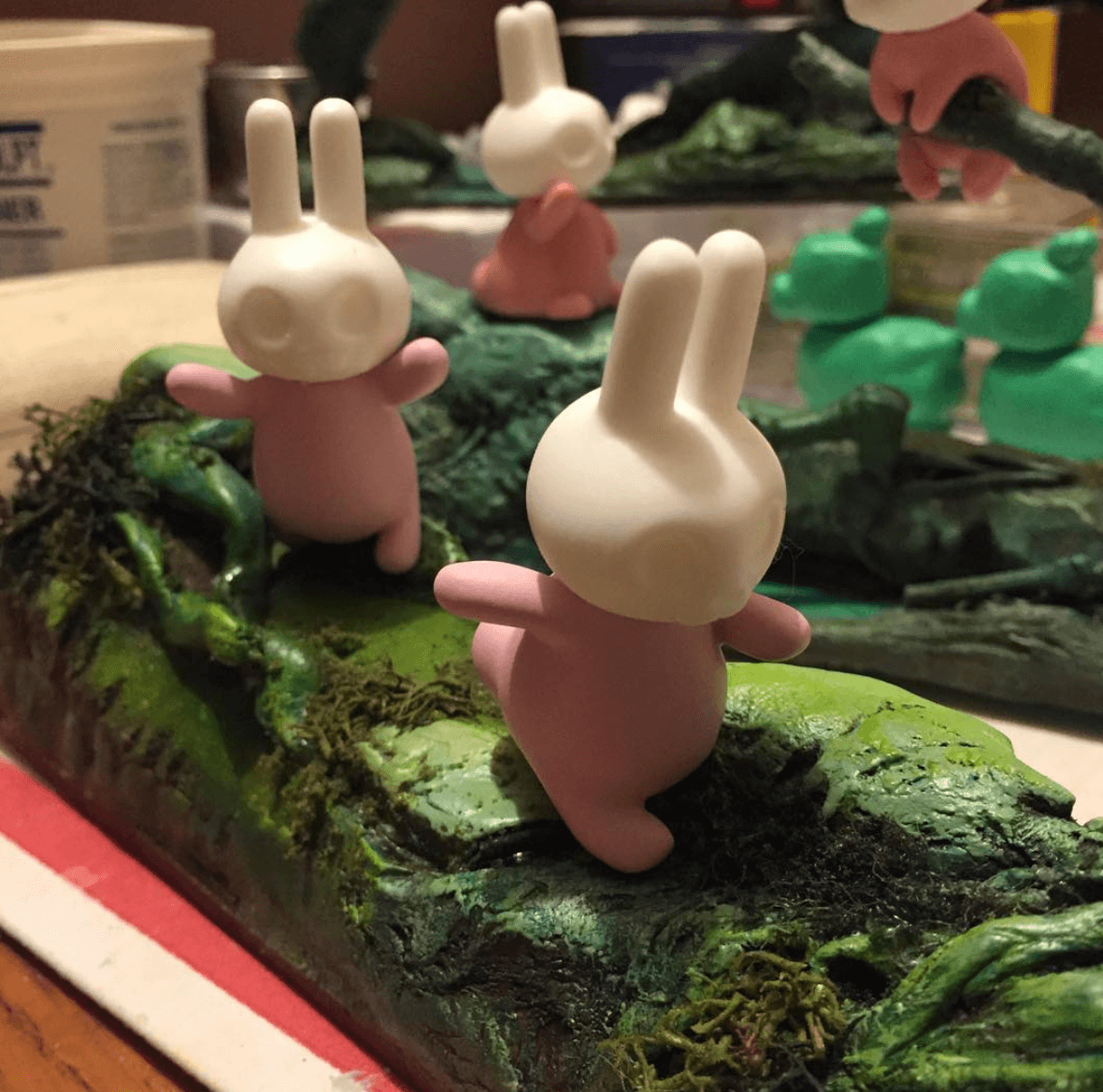 Find Scott via http://www.scottwilkowski.com/ and Instagram.
Make sure you check out Ben's amazing work at http://www.blacksheepcomics.com/ especially is a new released new book, Usagi Jane and The Skullbunnies Volume 1 from Black Sheep Comics!

Fingers cross Ben will make his Usagi Jane into a figure, but for now, you can grab the mini-comic at  http://blacksheepcomics.bigcartel.com/
Find Ben on Instagram and Facebook too.