Christopher Robin should be rolling around if he saw this, HA. Jim Dreams x Unbox Industries presents CHUNK Hunny edition. Yes, you've guessed it in the theme of Winnie-the-Pooh HAHAHAHA how fitting right? Ready for his debut at Thailand Toy Expo 2018 which is just around the corner, the question now is will CHUNK Hunny wake up in time to meet his fans?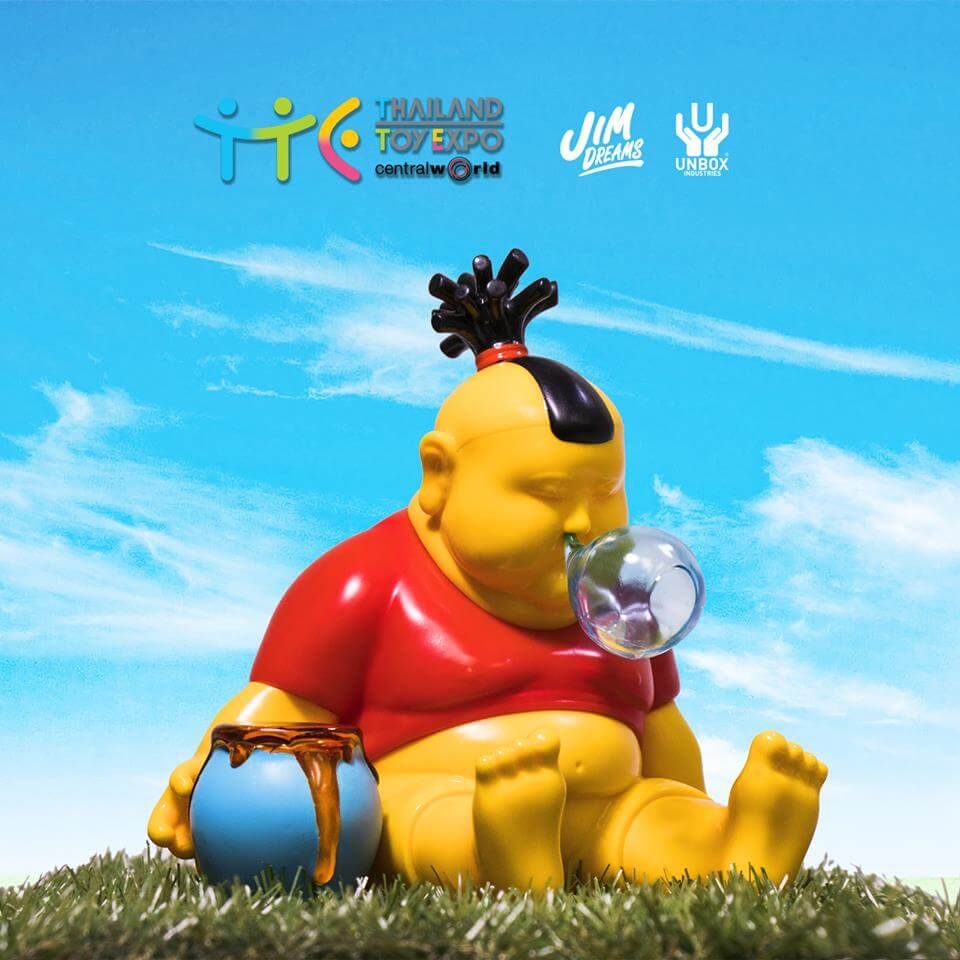 Thailand Toy Expo 2018
3rd – 6th May 2018
Central World, Bangkok, Thailand
Location: Dazzle / Booth no. F8, F9
Stay tuned for the online release of Hunny CHUNK.
http://store.unboxindustries.info
If you want to get your Designer Toy news first, you should look to download our new TTC Mobile App. Designer Toy news direct to your smartphone. No dealing with social media algorithms.
It's FREE! 

Check out our LIVE unboxing of CHUNK.

Behind the scenes at Unbox Industries HQ and you will see some prototypes.

Find Jim Dreams on Facebook and Instagram.
(info and media lifted from Jim Dreams and  Unbox Industries )