The time has come for Hong Kong based studio Nikopicto 2nd generation of Nikopicto's "Hug the Killer" flagship character. The original Nikopicto was released in 2013 which was made by Mighty Jaxx. The 2nd generation of Hug the Killer comes in 11.5 cm of high quality polyresin and sexy new finishes.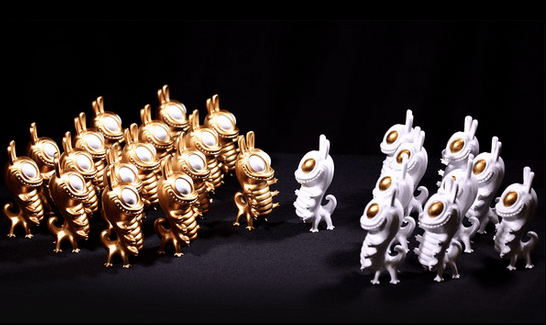 "The story of Hug the Killer is as such, while his body language is very friendly and welcoming, even to the point of opening his arms to hug you, he has a set of razor sharp teeth that is opening into a grin. It makes you wonder if he indeed is genuinely happy to meet you or are you simply his dinner?
We feel that this actually mimics life, in terms of your relationship with the next person. Are they genuine? Or are they simply using you? Hug the Killer defines the moment when you have all these uncertainties and yet you find yourself slowly walking towards Hug, in truth, you will never know the answer."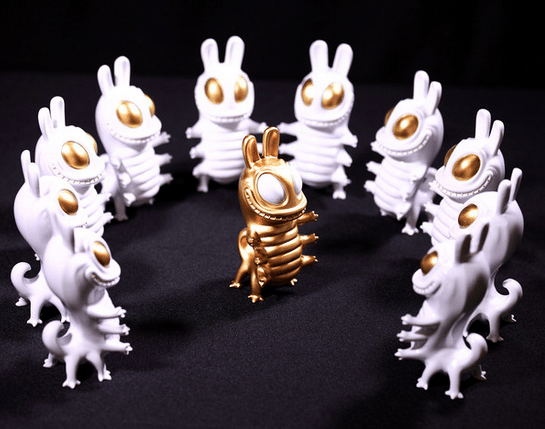 Limited edition to 200 figurines per colours.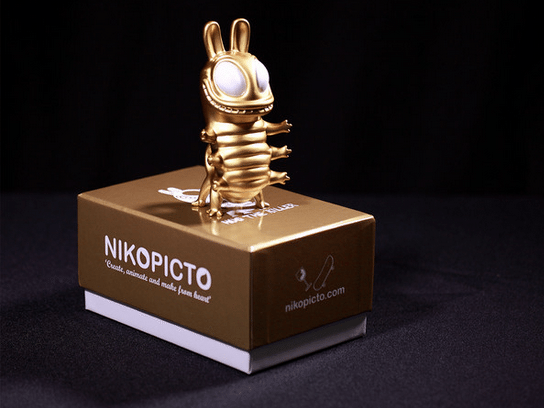 Priced at $50 (around £32) each or $90 (around £57) for the set at http://nikopicto.myshopify.com/
Find Nikopicto at http://www.nikopicto.com/, Facebook and Twitter.