Huck Gee fans got a treat in June of this year when Huck's new self produced resin platform, The Blank, was introduced in his interview with Clutter Magazine. Huck recently released some more photos of the platform looking ready for release!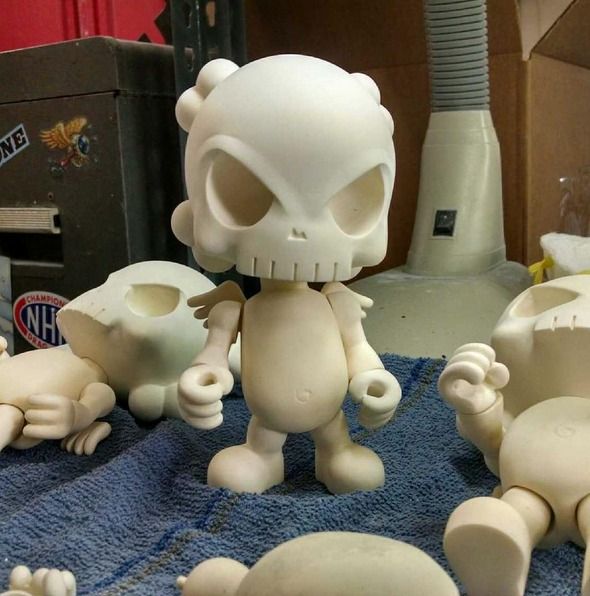 This figure stands about 7-8 inches tall and has neat articulation.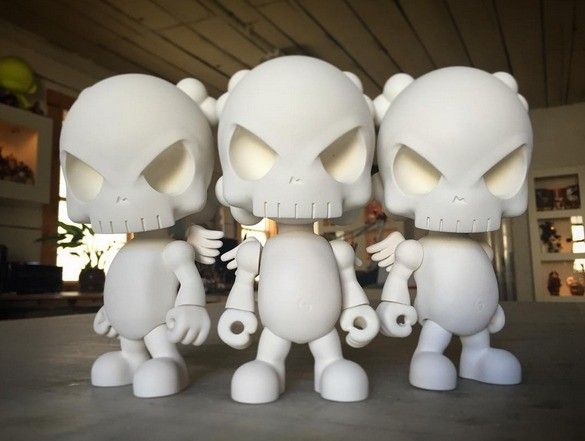 This awesome customizable figure will retail for about $50 USD, and is made entirely in the United States in small batches.
Huck's been working on this special project for several years with close oversight, and it's exciting to see what is coming. Looking at the responses on Huck's Instagram, it's clear that artists and fans alike are clamoring for the release. I'm looking forward to seeing how artists use the platform, and I'm also keen to see what Huck does with it too! Maybe we'll see a group show in the near future?? =) Fingers crossed!
All images from Huck Gee and Clutter Magazine..