The birth of Horror Spawn by Jang Hae Yong Korean artist also know as Toyprince Demonstay is coming! Following months of mastering the final sculpt of Horror Spawn, Jang has notified us Horror Spawn will be part of Mutant Show series as well jetting off to U.S.A for "STRANGER THAN FICTION" Exhibition at Mothership Gallery (more on that exhibition later).
Predator of fear. She is always hungry.

Your body is made of organism and is slippery and hardly receives shock.

It stores a lot of dead bodies in the body. She spawns cubs. She is playful and enjoy fear and surprise.

The tongue of the mouth continues to stretch, and they eat them with their tongue.

In battle, the horn on the head instead of the arm penetrates through the enemy.

The horns move freely and extend in length. She can make herself transparent – Demonstay 
[slider source="media: 96615,96610,96611,96612,96613,96614,96616,96617″ width="1000″ height="700″ title="no"]
Check out the tease for the others from the Mutant Show series by Demonstay!
We will 100% be keeping a close eye out on Demon Kaimu and Zombie Dog for sure. Jang will also be part of the Connectoy collective at Thailand Toy Expo where the Mutant Show series will be showcased. Stay tuned for further updates.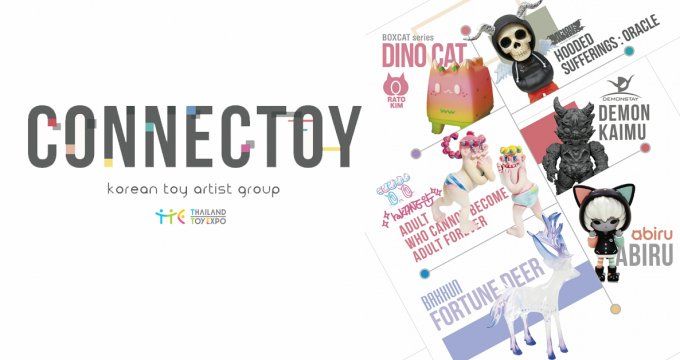 If you want to get your Designer Toy news first, you should look to download our new TTC Mobile App. Designer Toy news direct to your smartphone. No dealing with social media algorithms.
IT's FREE.
Go now to http://demonstay.com/ and check out his sexy website and give him a follow via;
Facebook : www.facebook.com/devilhaeyong
Instagram : www.instagram.com/devilhaeyong