Toy Art Gallery presents HEX FEST 2020, starring the HEXTRATERRESTRIALS by Martin Ontiveros! A set of six sorcerers ready to hex you! They stand 1 and a half inches tall, feature one point of articulation each.
HEX FEST 2020 features The Lemurian Guard, The Astro-Yeti, The Four-lorn, The Succubus, The High Priest of Mu, and Tomb Prince in two original colorways, Blue and Green.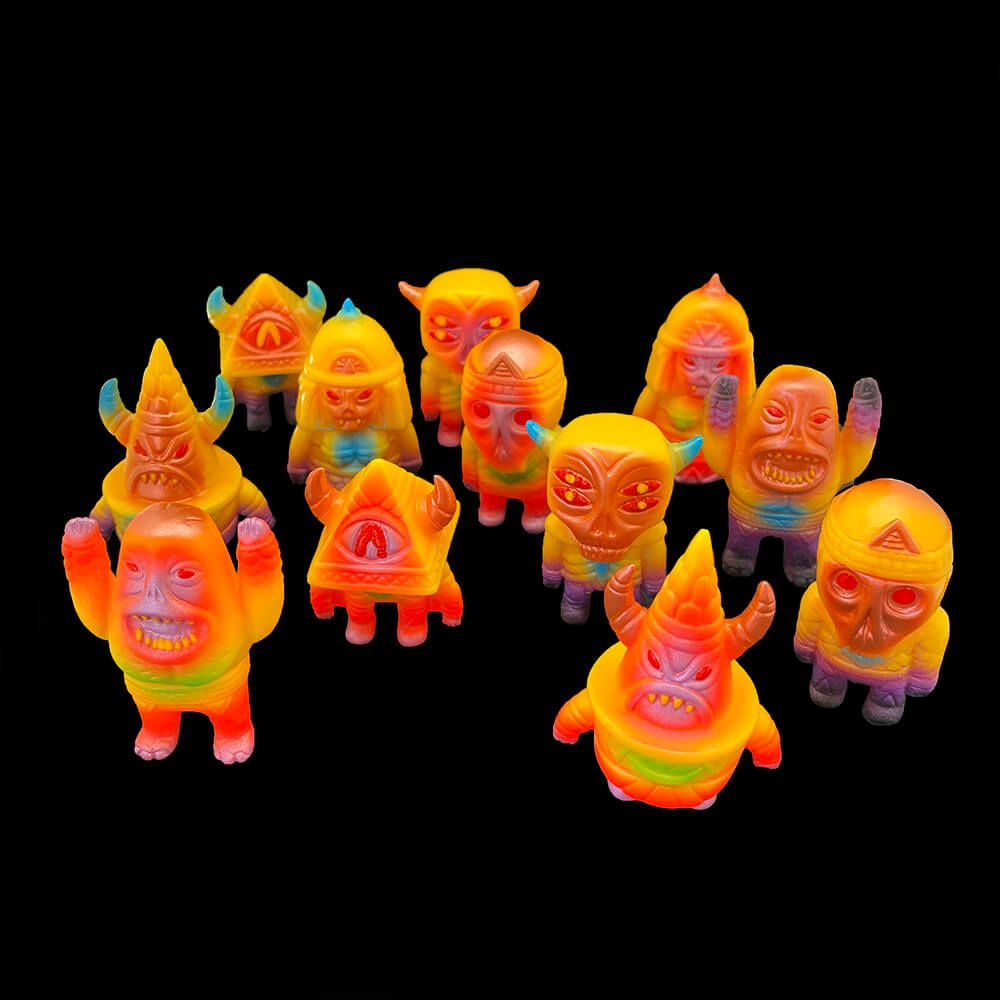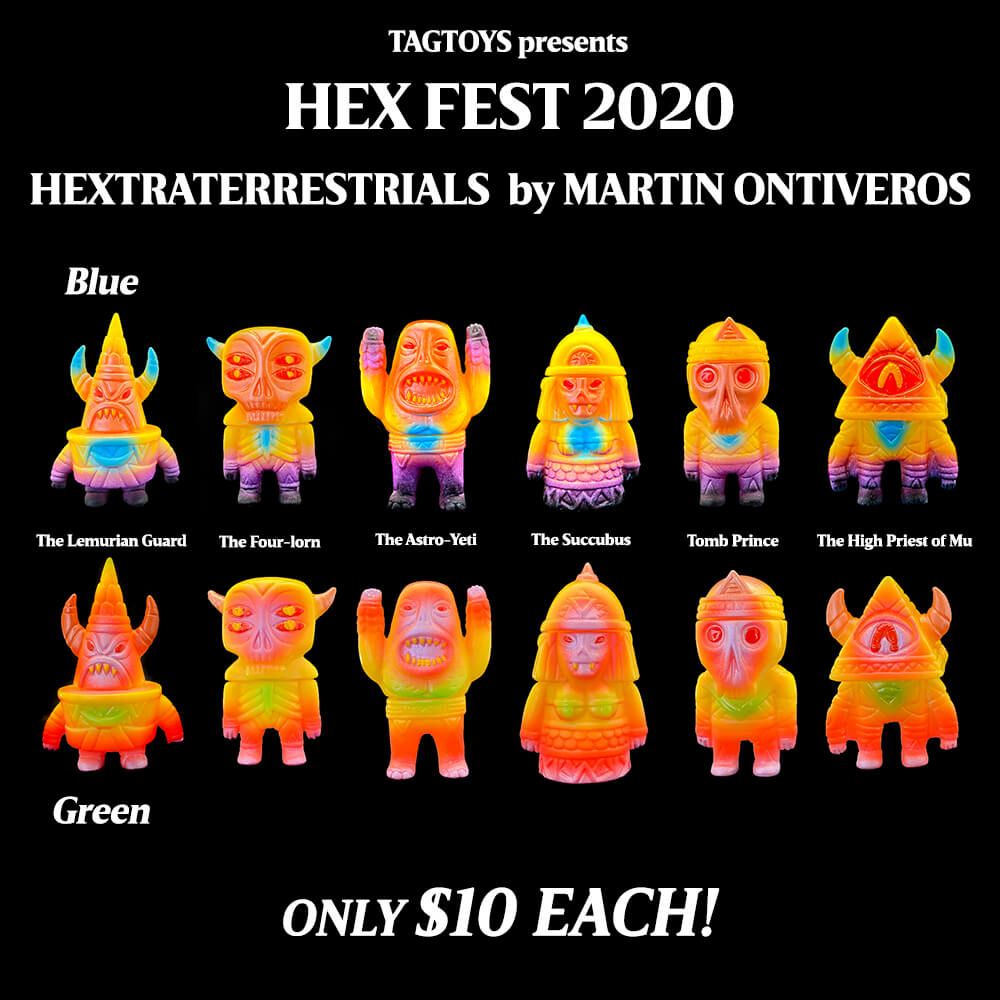 Available individually for the first time, only $10 each.
Live Friday 6/12 at 12PM PST at shop.toyartgallery.com!
Check Martin Ontiveros Instagram.
Follow Toy Art Gallery on Facebook and Twitter.