ITS COMING! Wait, whats just happened? Did Grape Brain's HELL'S CAT ONIGIRI eat a Panda or just dress up as a panda? HA. Anyway the all new Panda edition after making its debut at SuperFest 2019 will be made available online! But wait theres more. The black blank and classic editions will be making its way online too. Win win right? we can finally wipe those tears down our faces, Ha.
May 27th (Mon) from 22:00 in Japan time HELL'S CAT "ONIGIRI" We sell various on-line via http://grapebrain.cart.fc2.com/
While we have your attention, did you see the GRAPE BRAIN's Axolotl! Check it out below.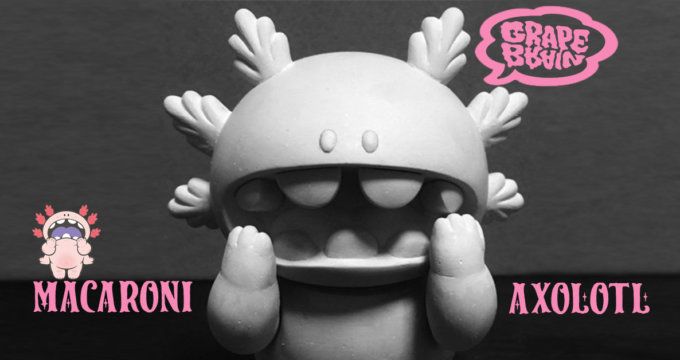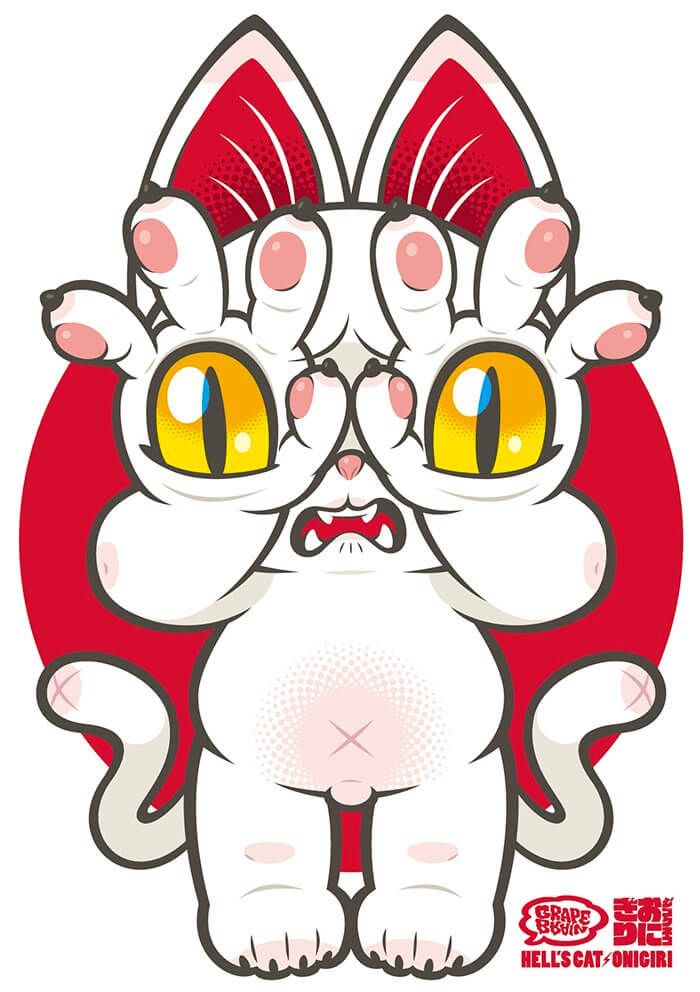 http://grapebrain.cart.fc2.com/ for more Grape Brain Goodness.
Twitter https://twitter.com/RAGE_ERADA
Instagram https://www.instagram.com/grapebrain_rage/
You can get your daily Designer Toy fix from our TTC Mobile App. It's free too! FREE! Download on the iPhone or Android smartphones. Search for "The Toy Chronicle" and all your Designer Toy wishes will come true! Pretty much.
Did we fail to mention IT's FREE.