Arguably one of the biggest upcoming releases from Clogtwo x Mighty Jaxx gets an update today! A couple of weeks ago images surfaced HERE, that Hell Lotus Reincarnation by Clogtwo x Mighty Jaxx will be made available at STGCC 2017 and you guys as well as we made it clear all hell would break loose if we didn't own this bad boy. Today Mighty Jaxx released more 3D renders for you all to drool over. Some collectors have been asking if any will be made available online.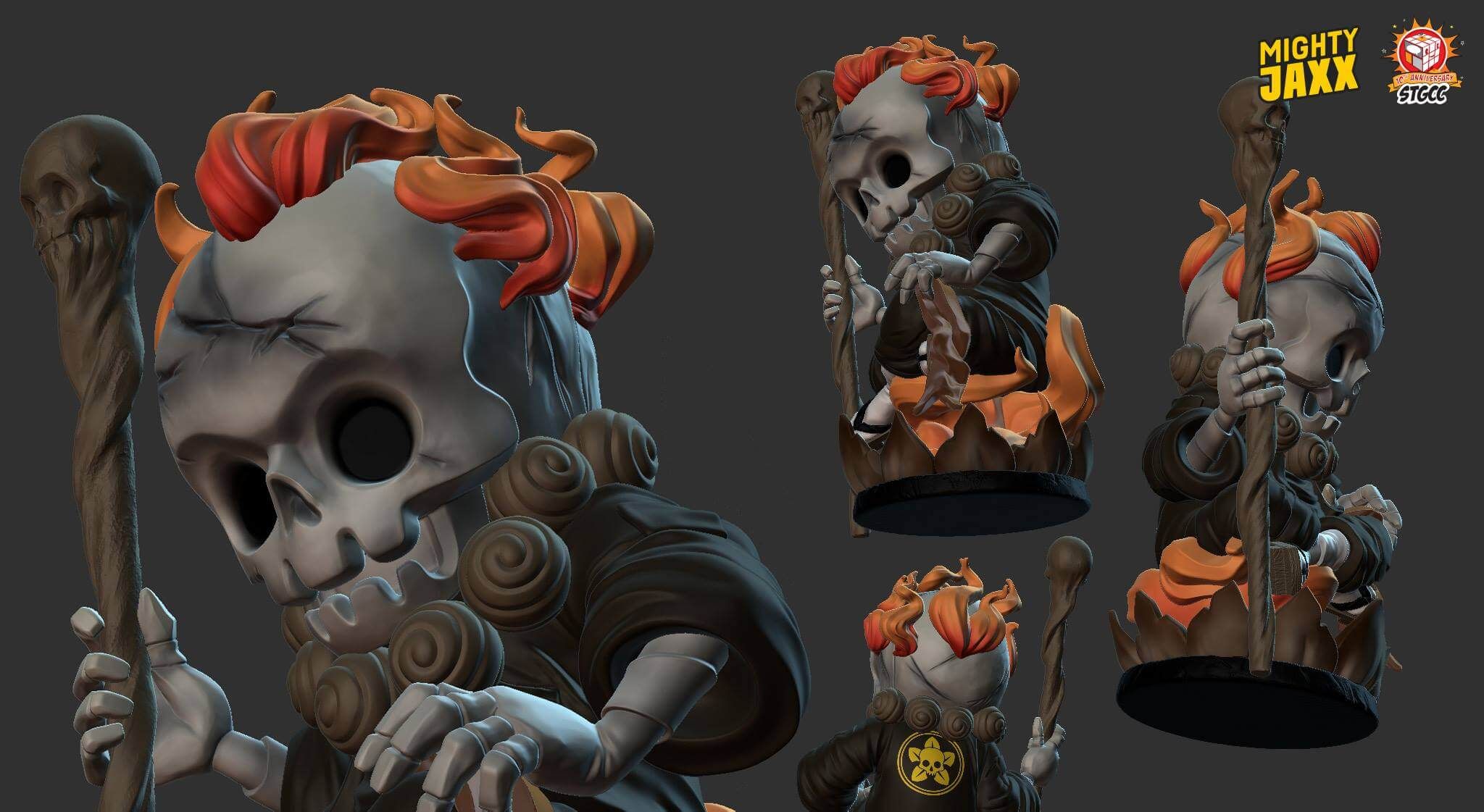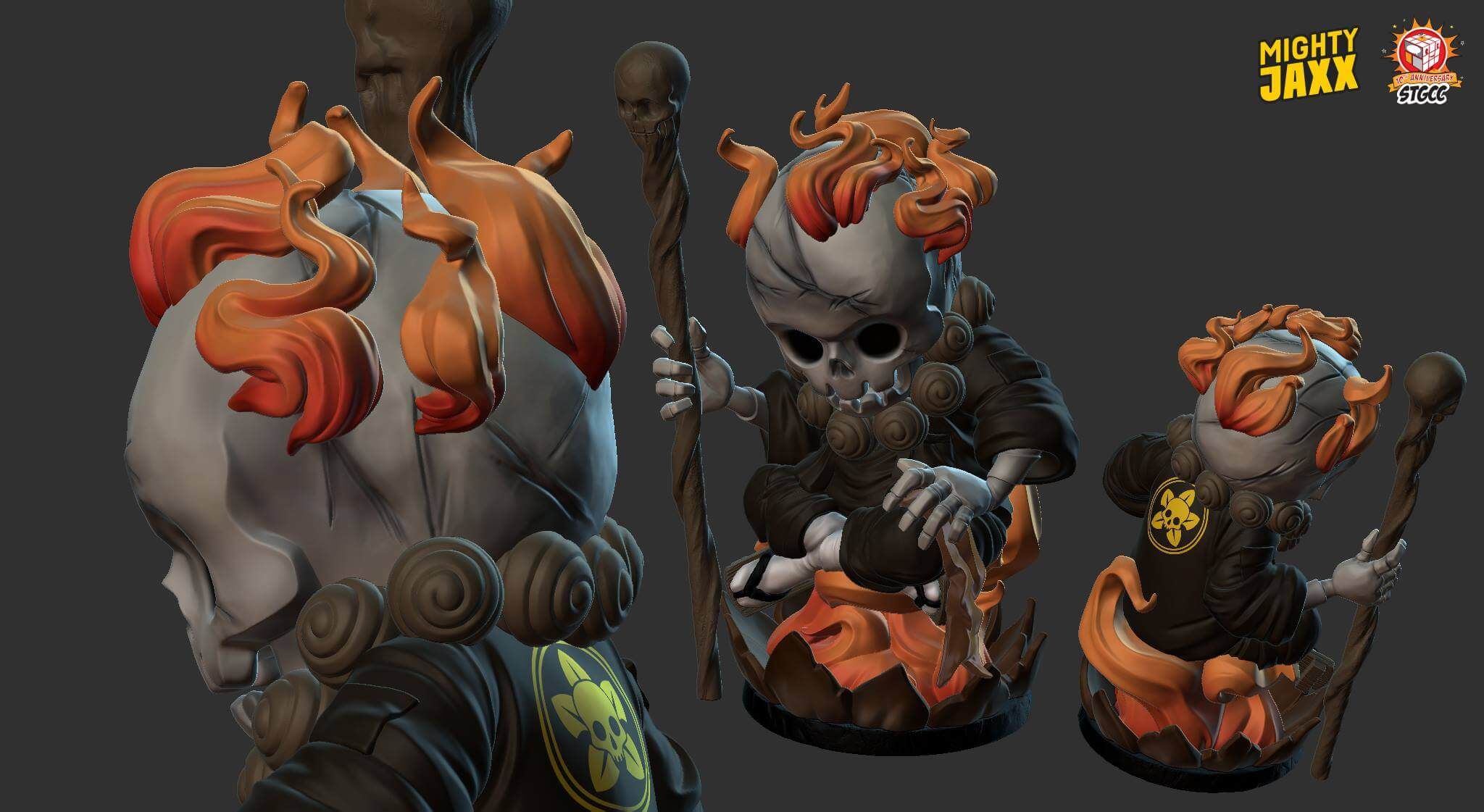 A monumental sacrifice bonds Hell Lotus with both the Earth and the Spirit world, giving birth to Hell Lotus Reincarnation. Will the reborn Hell Lotus Reincarnation continue to wreak havoc on our land? Find out during its exclusive debut at STGCC 2017!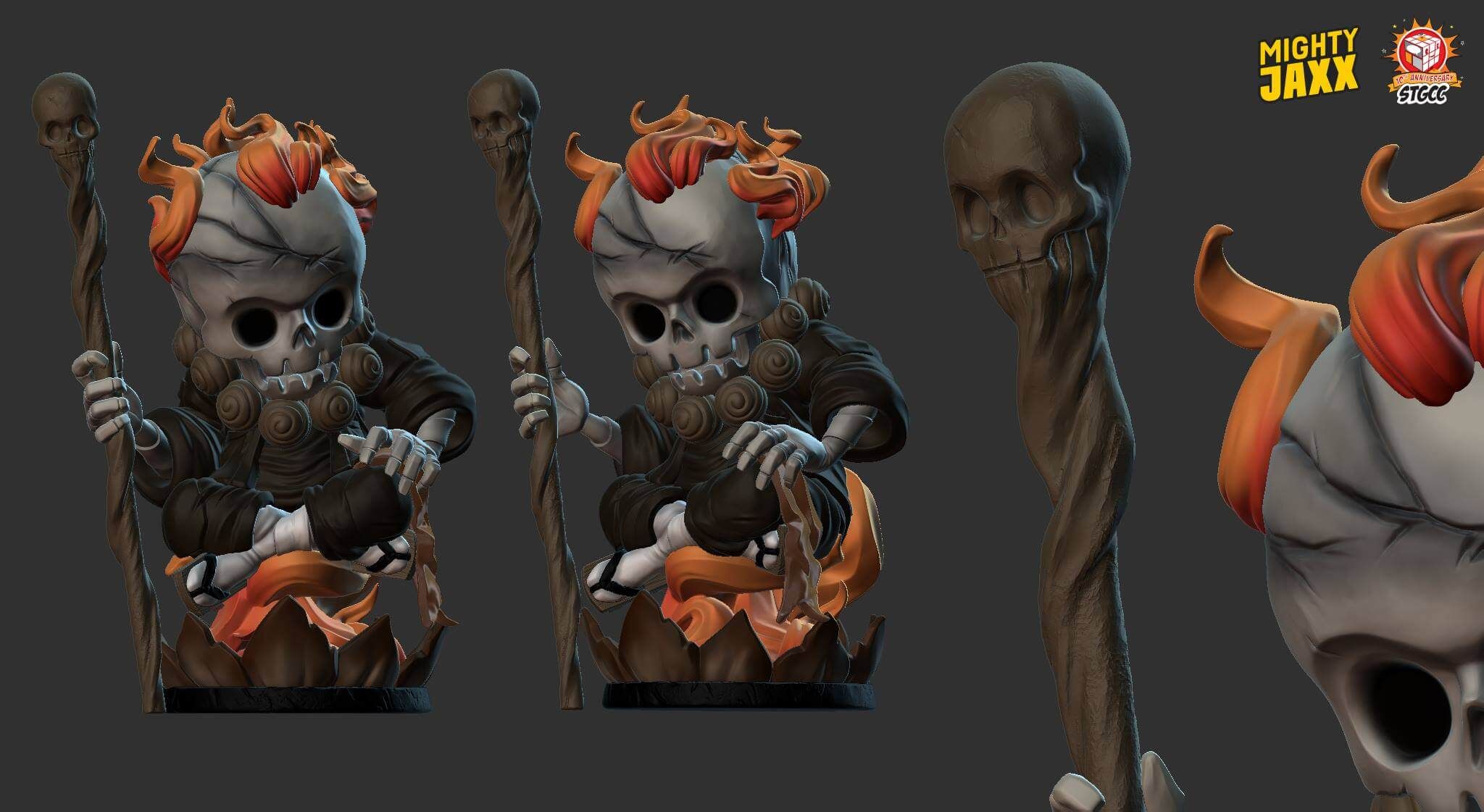 One project that we've been excited about and keeping a close eye on is ClogTwo x Mighty Jaxx "Hell Lotus Reincarnation". With all these updates they've just uploaded it does take us back to Mighty Jaxx heydays and how good the original Hell Lotus was. Now revamped (hence Reincarnation) its freaking looks fantastic even in its early stages.
Half a decade ago, Mighty Jaxx was nothing but an idea born from a small bedroom where one of our oldest friend Clogtwo designed our very first figurine— Hell Lotus.
This year for our 5th year anniversary, we are paying homage to the birth of Mighty Jaxx with Hell Lotus Reincarnation piece by Clogtwo, along with many other projects we hold close to heart at this year's Singapore Toy, Game & Comic Convention (STGCC). – Mighty Jaxx
It's great to see ClogTwo and Mighty Jaxx working on more projects together this year. We look forward to seeing Hell Lotus in person. OFFICIALLY we were given the news that a number of Hell Lotus Reincarnation will be held back for an online release! Who's ready for 8″ of Hell Lotus Reincarnation? 
UPDATE
[box title="Important Details"]
SIZE: 8″
WHEN: Saturday, 10am EST, September 30th
WHERE: at www.mightyjaxx.com
PRICE: $130USD
[/box]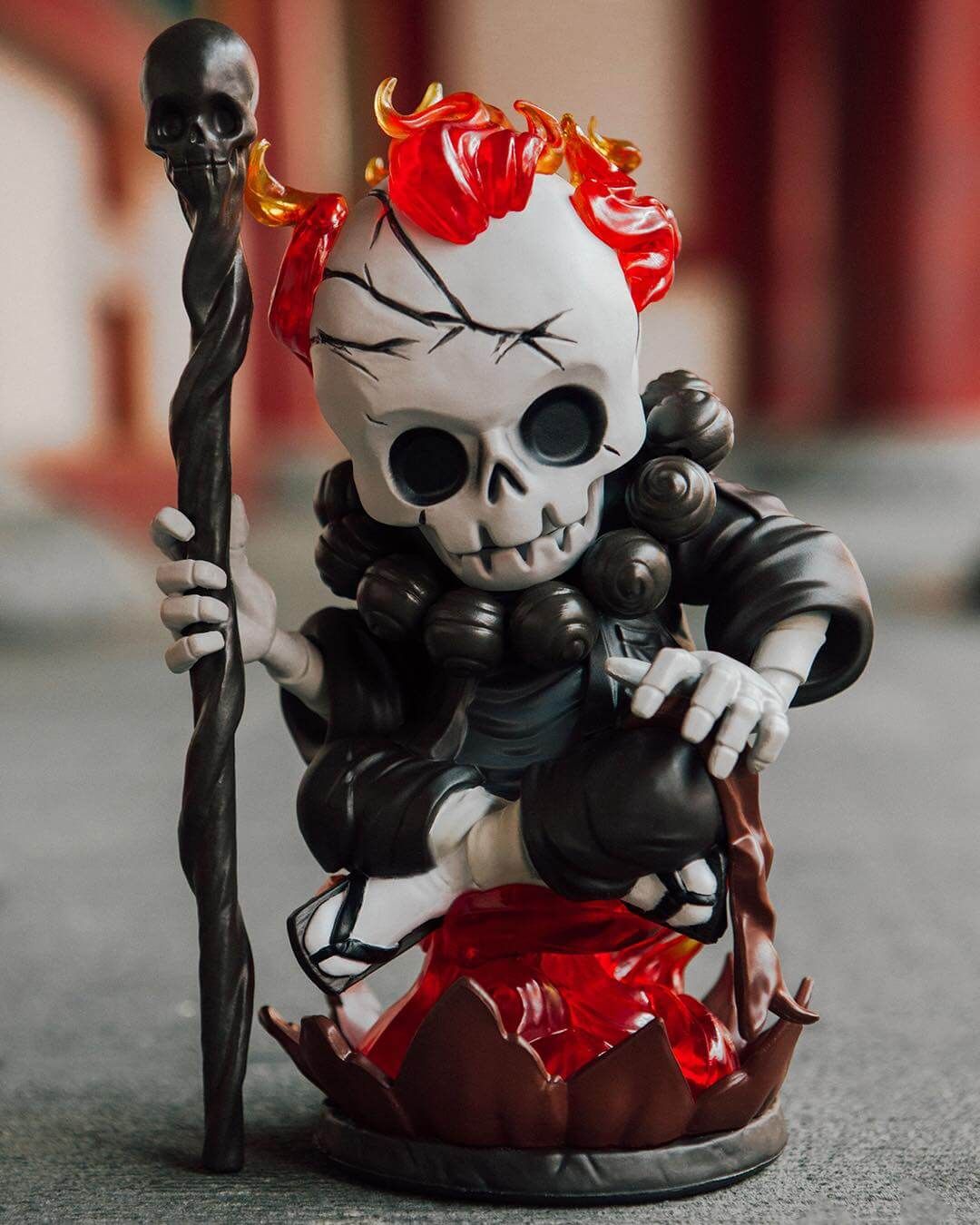 Edition of 200. A small portion will be reserved for our international fans.- Mighty Jaxx
No ETA for online sale right now but stay tuned for further updates.
Find Hell Lotus Reincarnation at Mighty Jaxx stand #D3
http://mightyjaxx.rocks/ to control your art toy addiction.
September 9th – September 10th
Marina Bay Sands
10 Bayfront Avenue, Singapore 018956
Ticket information http://www.singaporetgcc.com/Tickets_Merchandise/
Pre-show advance purchase: 1-day ticket @ S$19 | 2-day @ S$28
At-show purchase: 1-day ticket @ S$21 | 2-day @ S$30
http://www.singaporetgcc.com/ for further info.
Find Clogtwo amazing art at http://www.clogtwo.com/ Email [email protected]  https://www.facebook.com/Mrclogtwo