Look at these two mischievous things! WHO ate the bag of glitter? non-other then Grape Brain's Hell Cat Onigiri and Macaroni! We didn't expect anything less from these two. So much glitter if you shine a light on them the reflection would be like a disco ball, HA. Ok so that might not be true, but what is true is the fact the lads at Ko-Re Ko-Re have landed theses two exclusives for you!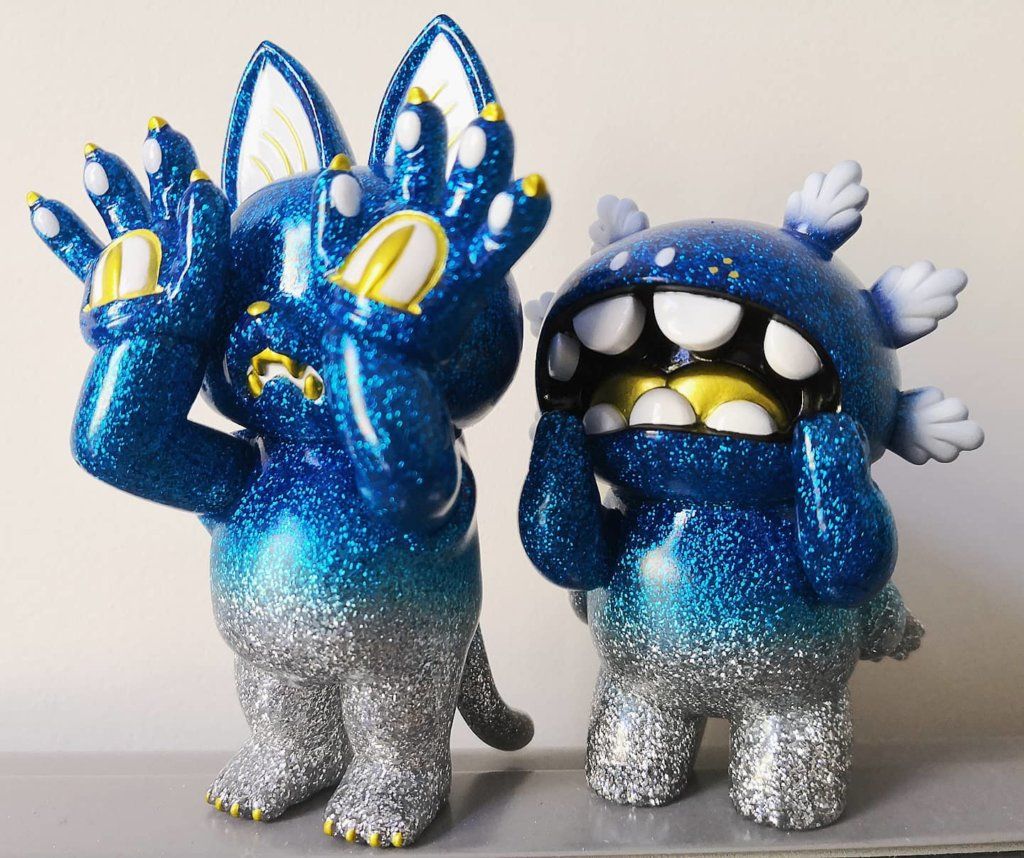 WHEN: Tomorrow 9th September 12pm BST / 7pm HKT
PRICE: £50 each and you can only buy one of each, no multiples.
Ko-Re Ko-Re has both London and HK for shipping. Ko-Re Ko-Re system charges the most expensive shipping option but if it ends up being cheaper Ko-Re Ko-Re will refund you the difference.
For more Grape Brain goodness visit http://grapebrain.cart.fc2.com/
Twitter https://twitter.com/RAGE_ERADA
Instagram https://www.instagram.com/grapebrain_rage/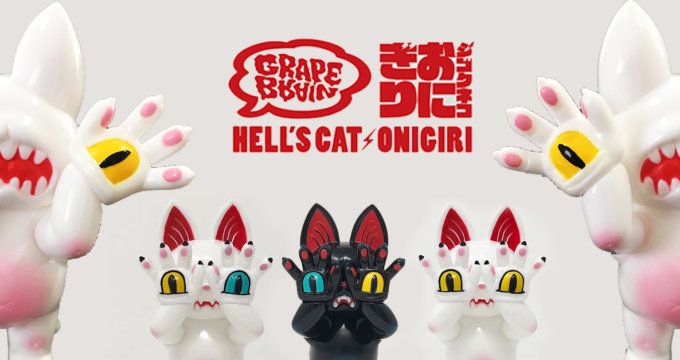 You can get your daily Designer Toy fix from our TTC Mobile App. It's free too! FREE! Download on the iPhone or Android smartphones. Search for "The Toy Chronicle" and all your Designer Toy wishes will come true! Pretty much.
Did we fail to mention IT's FREE.