Thailands Kaiju Smuggler giving you a perfect cupper! HA. Not really but what they offering you TODAY is their take on traditional Japanese folklore Kappa! Kaiju Smuggler the fine folks who brought you that epic Lowpoly Ganesha has yet again come out with a cool resin figure, so much so we need to join Kappa for a drink.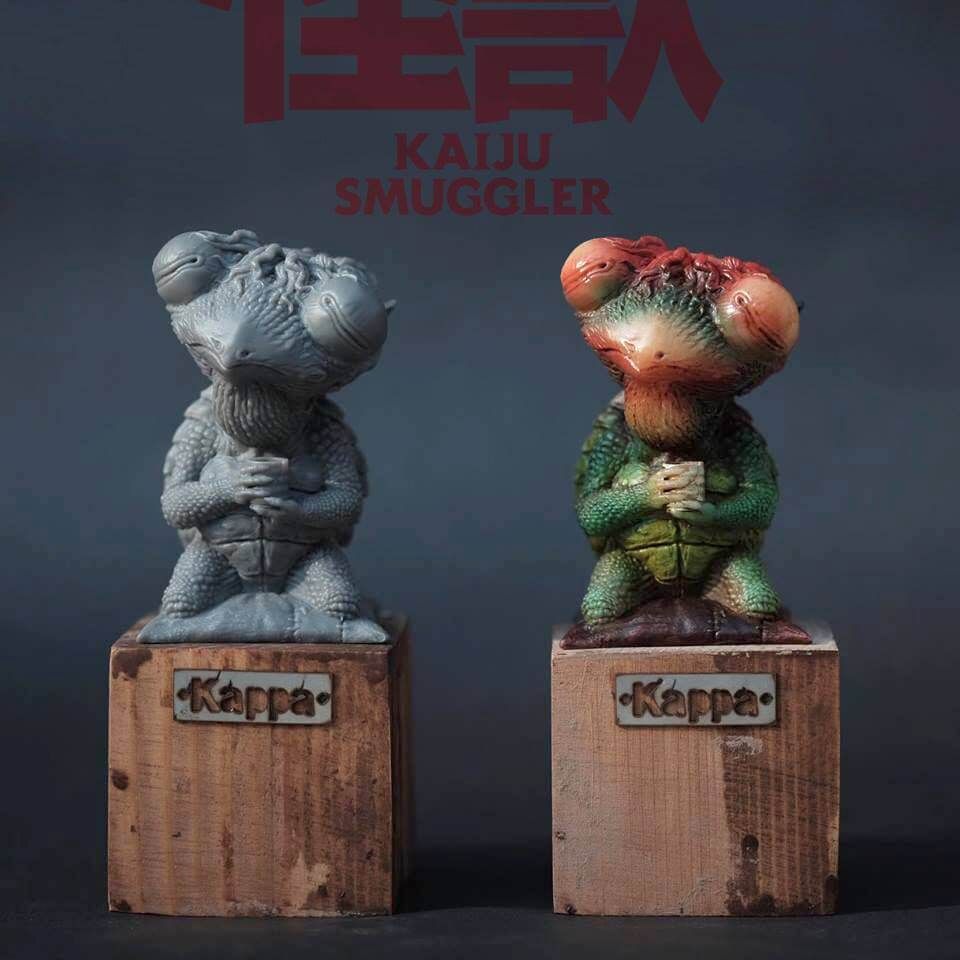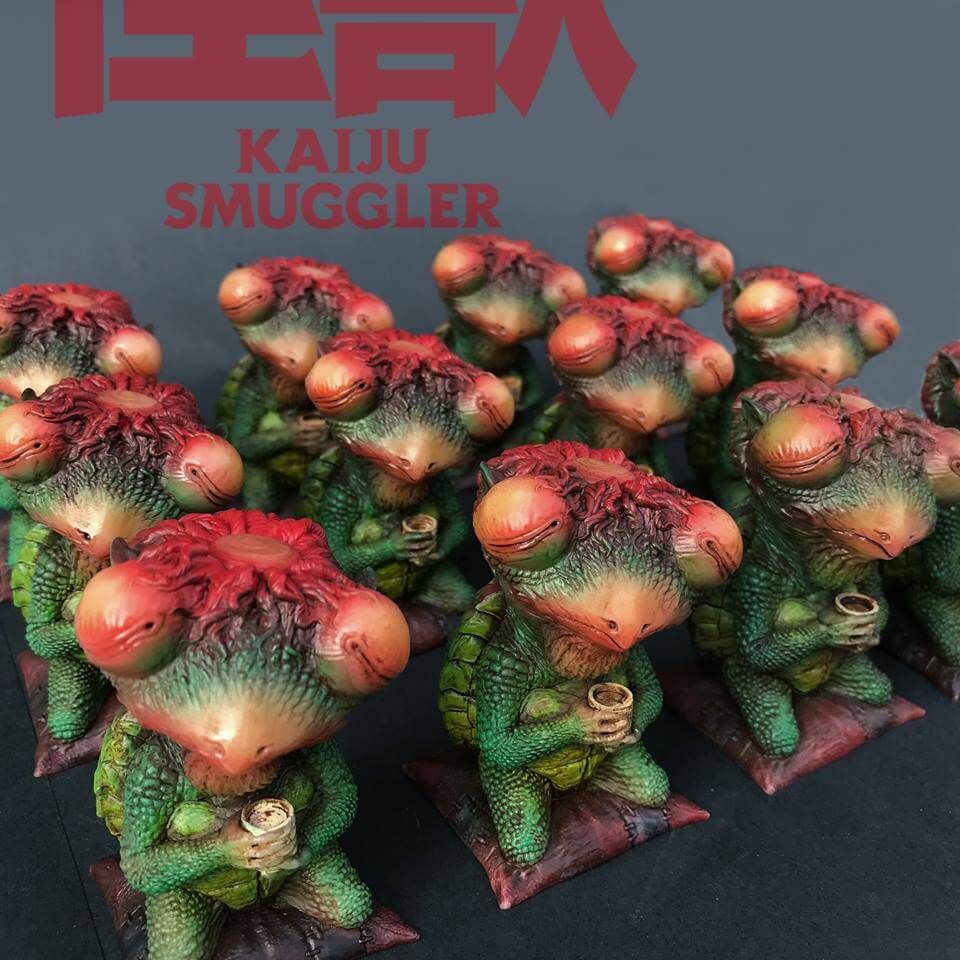 [box title="HOW TO ORDER"]
Send Kaiju Smuggler an email with the following information via email to [email protected]
Name
contact number
email
instagram account
number of boxes you want colour or kit
Shipping address
Material: Resin 
Size: 4.9 inch from Head to Wood base (only Kappa 2.8 inch)
Kit only
Price : 50 US (include shipping) Air mail
Color version (first color by artist only 20 copy)
Price : 70 Us (include shipping) Air mail
Kaiju Smuggler will get back to you via email about payment.
if failed to pay before 24 hours after receiving the reply email
will result in cancellation.
Start Shipping 22/01/2018
[/box]
If you want to get your Designer Toy news first, you should look to download our new TTC Mobile App. Designer Toy news direct to your smartphone. No dealing with social media algorithms.