Exclusive for a non-profit charity Art For Hopes is Eric Noah's Gwen The Corgi Golden Gwen edition! Yes you guys have waited long enough to own Gwen The Corgi of your own. Having nearly all the releases sold out in a flash this will be your chance to give Golden Gwen a new home while doing your bit for charity.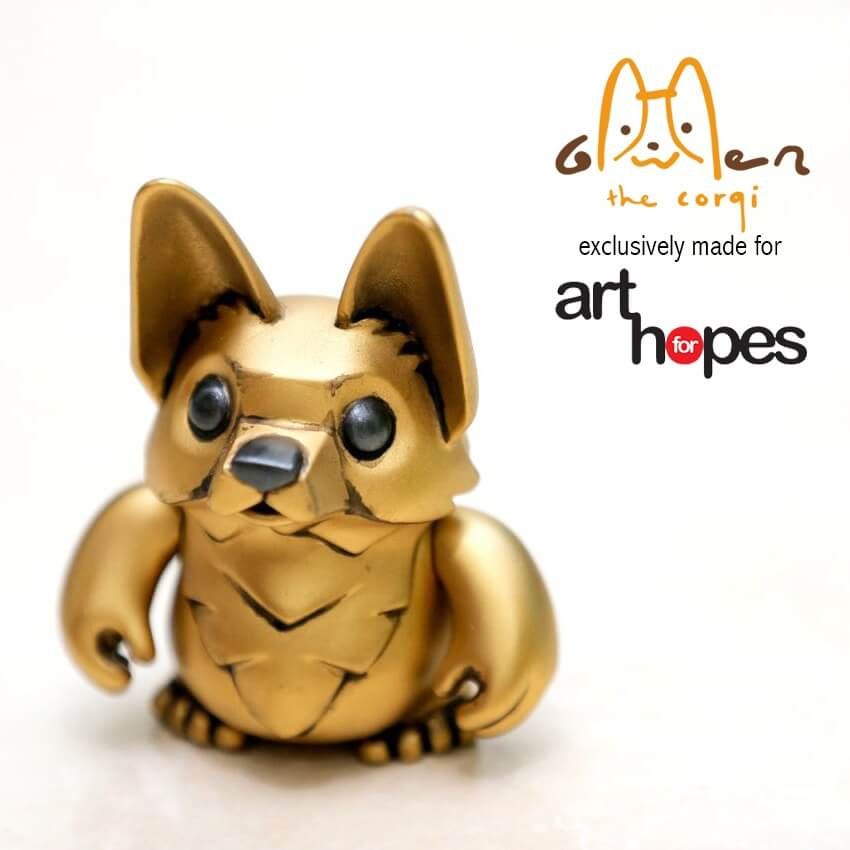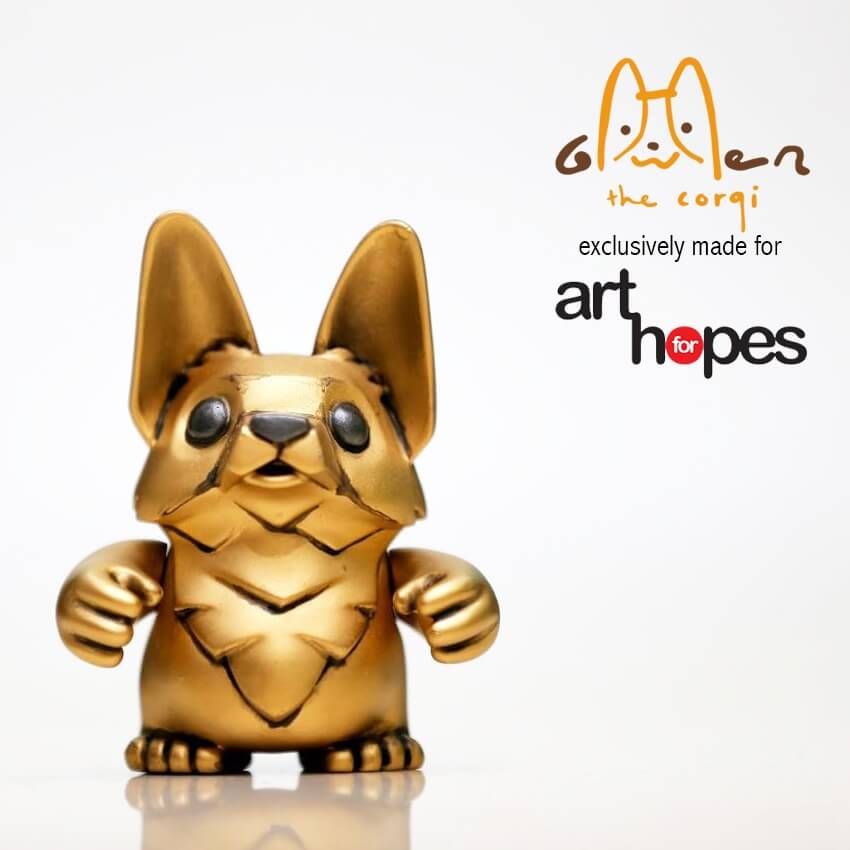 Priced at $65 each.
A collaboration work of Eric Christian aka Eric Noah (@eric_noah) with Art for Hopes Handpainted resin pieces with customized tin can packaging. Limited to 10 pieces only and chase variant will be inserted randomly.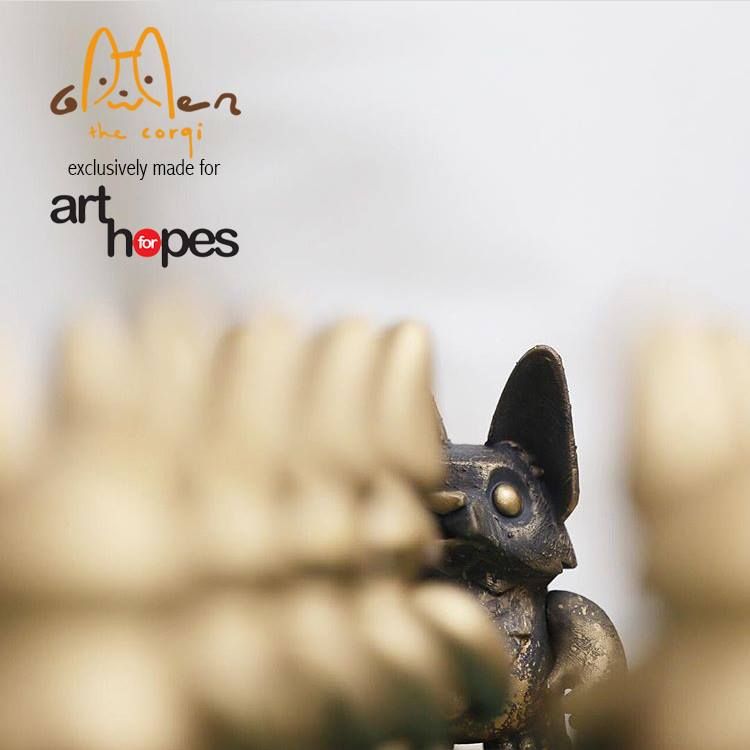 Eric created Gwen The Corgi on his own dog and it's turned out ACE.
Eric getting the texture and shape ideas from Gwen, love how Eric shows how the concept comes together.
While we have your attention have you seen Eric's impressive murals?

Find Eric via http://ericnoah.bigcartel.com/ http://ericnoah.com/ , Twitter and Instagram.