A Death Rhino, whose mission is to collect and extradite the souls of all the plants and crops in the world, GUGI feels his pity for all things… We have no real backstory of GUGI so we just made it up, HA. But what we haven't made up is this little chap GUGI is super cute and heading to Taipei Toy Festival 2020! GUGI looks so innocent and needs company on his travels!
Booth A38
Selling method: First come first serve, limited to one per person
* This time for TTF pre-sale, after the exhibition, GUGI TOY x FUNK Toys will open for online reservation, friends who can't go to the venue can also wait for the online reservation sale!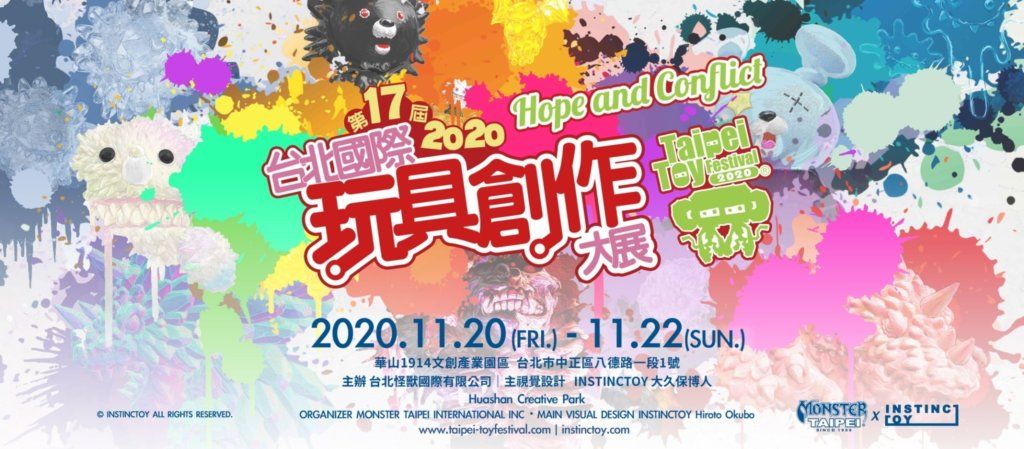 17th TAIPEI TOY FESTIVAL 2020
DATE|2020.11.20 (FRI) – 2020.11.22 (SUN)
VENUE|Huashan Creative Park (No.1,Bade Road Sec.1,Zhong Zhen District,Taipei 100)
MAIN VISUAL DESIGN|INSTINCTOY OHKUBO HIROTO
ORGANIZER|MONSTER TAIPEI INTERNATIONAL INC.
LOCATION: Huashan Creative Park / Building East 2 & Building Center 4B (1F & 2F) No.1,Bade Road Sec.1,Zhong Zhen District,Taipei 100
More Funk toys goodness at https://www.funktoy.com Find Funk Toy via Facebook and Instagram. GUGI TOY on Facebook and Instagram.
You can get your daily Designer Toy fix from our TTC Mobile App. It's free too! FREE! Download on the iPhone or Android smartphones. Search for "The Toy Chronicle" and all your Designer Toy wishes will come true! Pretty much.
Did we fail to mention IT's FREE.