If last years OG colourways weren't enough for you, 2021 brings GUAN YU: BRAVERY AND HONESTY – DELUXE colourway by Qlay! Like we said previously, Qlay and IGLOO Studio cause pandemonium when they launched their take on GTANESHA, the curves and their adaptation of the great Ganesha cemented their style on to collectors with their style recognisable with mixing religion and beliefs into an art sculpture. Usually, we don't collect religious stuff but Qlay's looks fantastic in this style. We don't think religion has anything to do with liking something so this one's right up our ally. Fast forward to the present day and they present to you Guan Yu. Who would have thought Guan Yu could turn from Han dynasty military to something that looks like its been ripped out from a manga page. Yesterday they announced the DELUXE colourway any its the most detailed colourway to date. Qlay is offering you this centrepiece GUAN YU.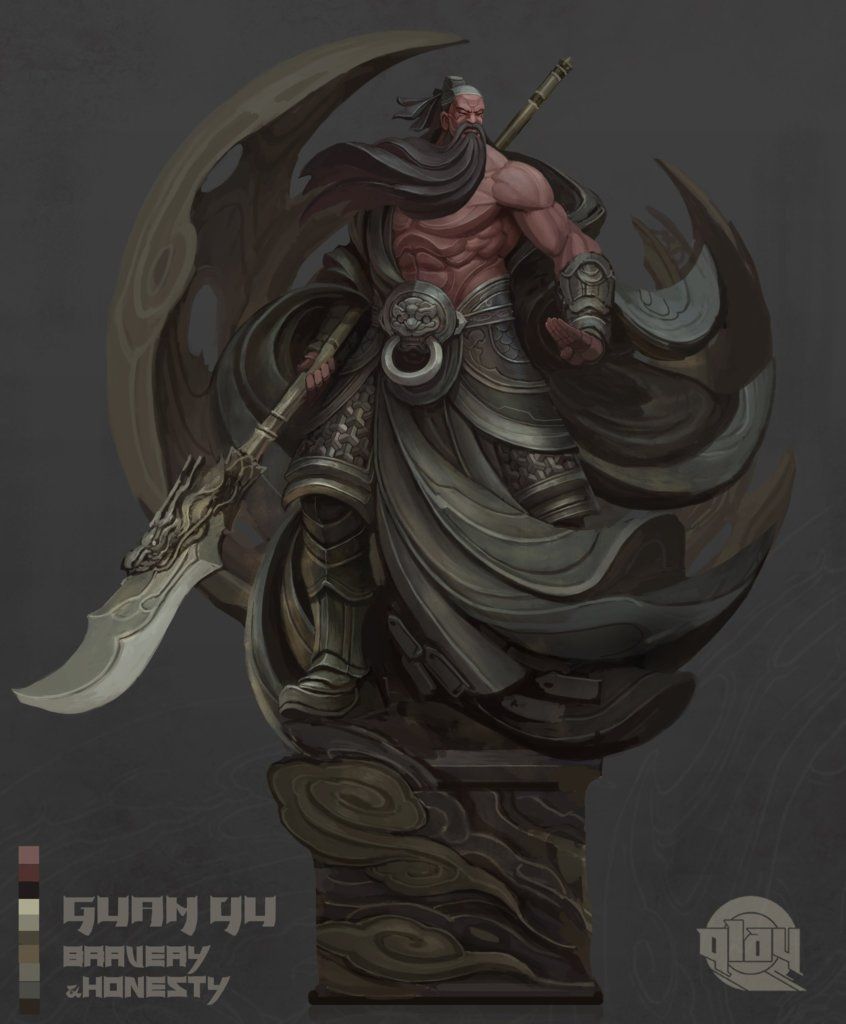 LIMITED Deluxe 88 pieces!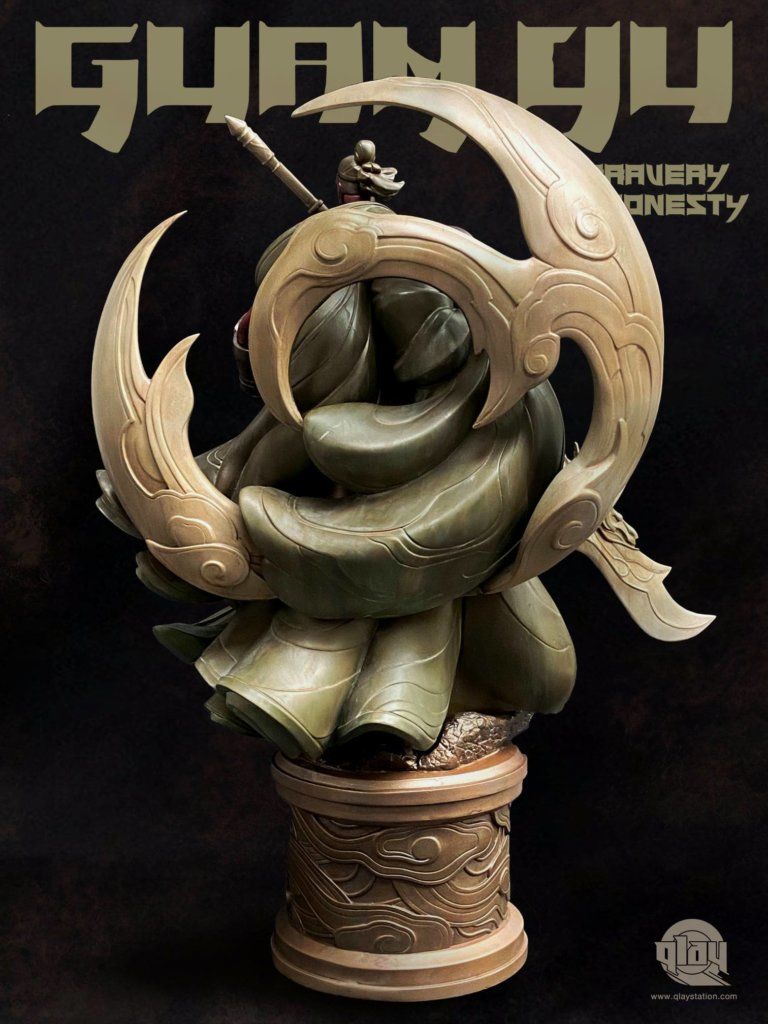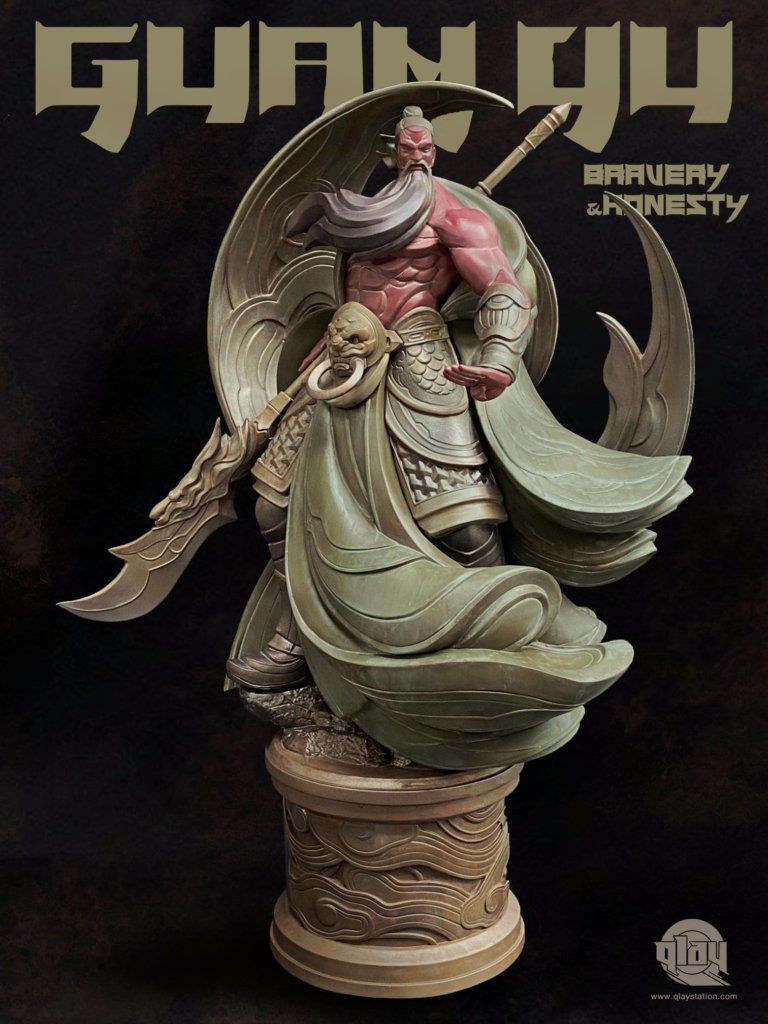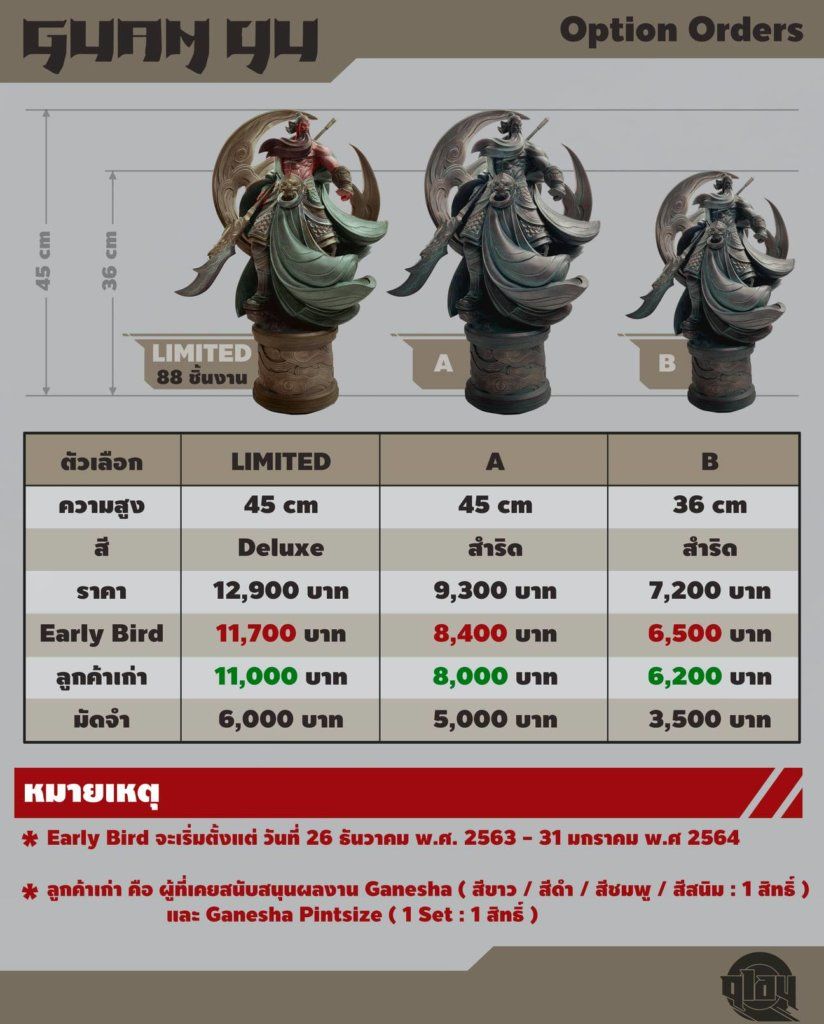 Team qlay will be able to randomly capture number on January 16, 2021 Now you can watch GUANYU LIMITED painting at Facebook page "Qlay".
For people interested bronze colour of model. 
You can inbox on Facebook page "Qlay" or Contact LINE OFFICIAL: @qlay_station
Details
Material: RESIN
Colour: bronze
Qlay have 2 size for you choose
1. size 45 cm
Price: 9,300 baht / Early Bird: 8,400 baht /
Royalty customer price: 8,000 baht
(NOT including shipping cost)
Deposit: 5,000 baht
2. size 36 cm
Price: 7,200 baht / Early Bird: 6,500 baht /
Royalty customer price: 6,200 baht
(NOT including shipping cost)
You can booking for EARLY BIRD until January 31, 2021.                                                     available on Shopee https://bit.ly/2Vwxrxi
(Right now! There is a promotion with a discount code)
You can get your daily Designer Toy fix from our TTC Mobile App. It's free too! FREE! Download on the iPhone or Android smartphones. Search for "The Toy Chronicle" and all your Designer Toy wishes will come true! Pretty much.
Did we fail to mention IT's FREE.