Back in February, KAI 3D Art Studio launched Baby Daruma into the big big world. Now fast-forward to the present day, his take on a Daruma doll is back!, will baby Daruma will give the beholder the good luck everyone needs? Who knows, all we know is the fact KAI 3D Art Studio is giving you a chance to own the new green edition Baby Daruma! Collectors who missed out on the classic editions can now have a chance to own this green edition but wait….. Has Baby Daruma found a new friend? it certainly has! look at the lucky fortune cat looking a little sad as no one has adopted them. Now is your chance to own them both as Kai is giving you the chance from today.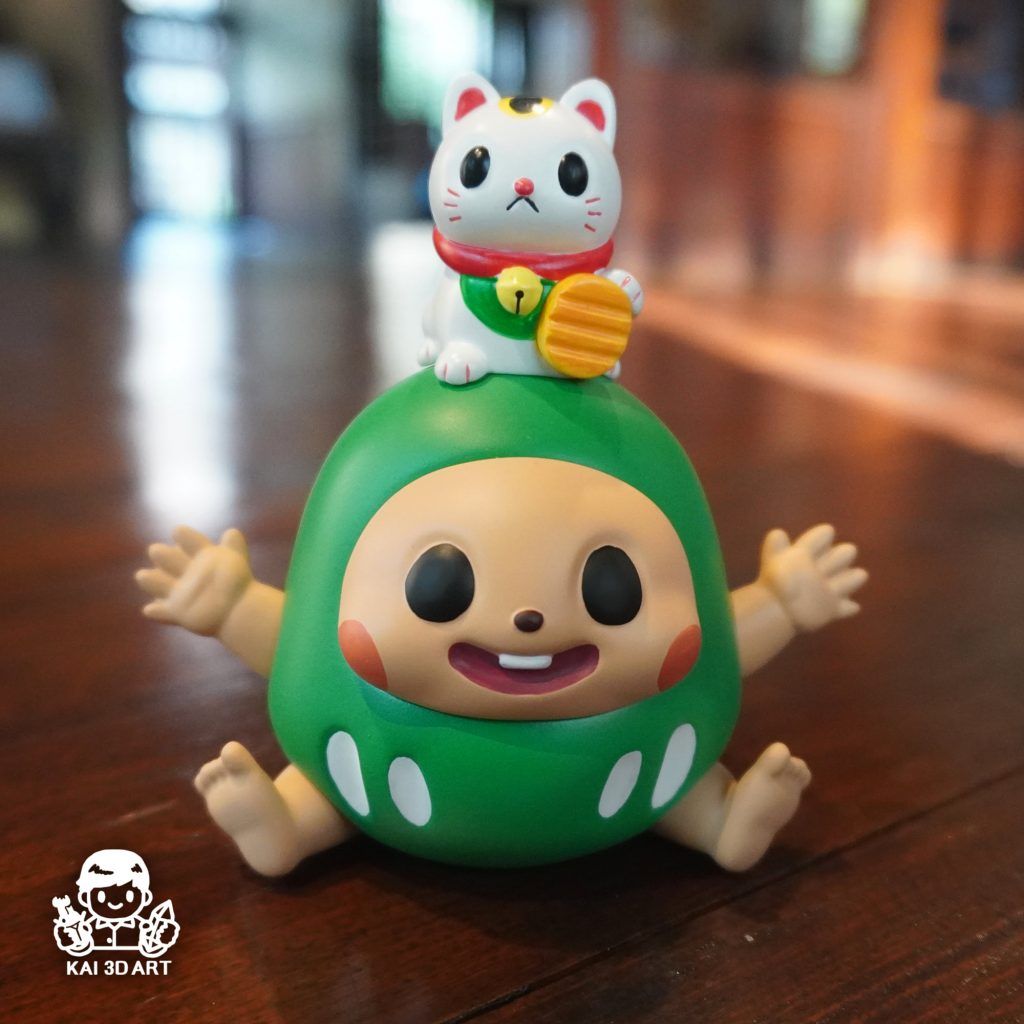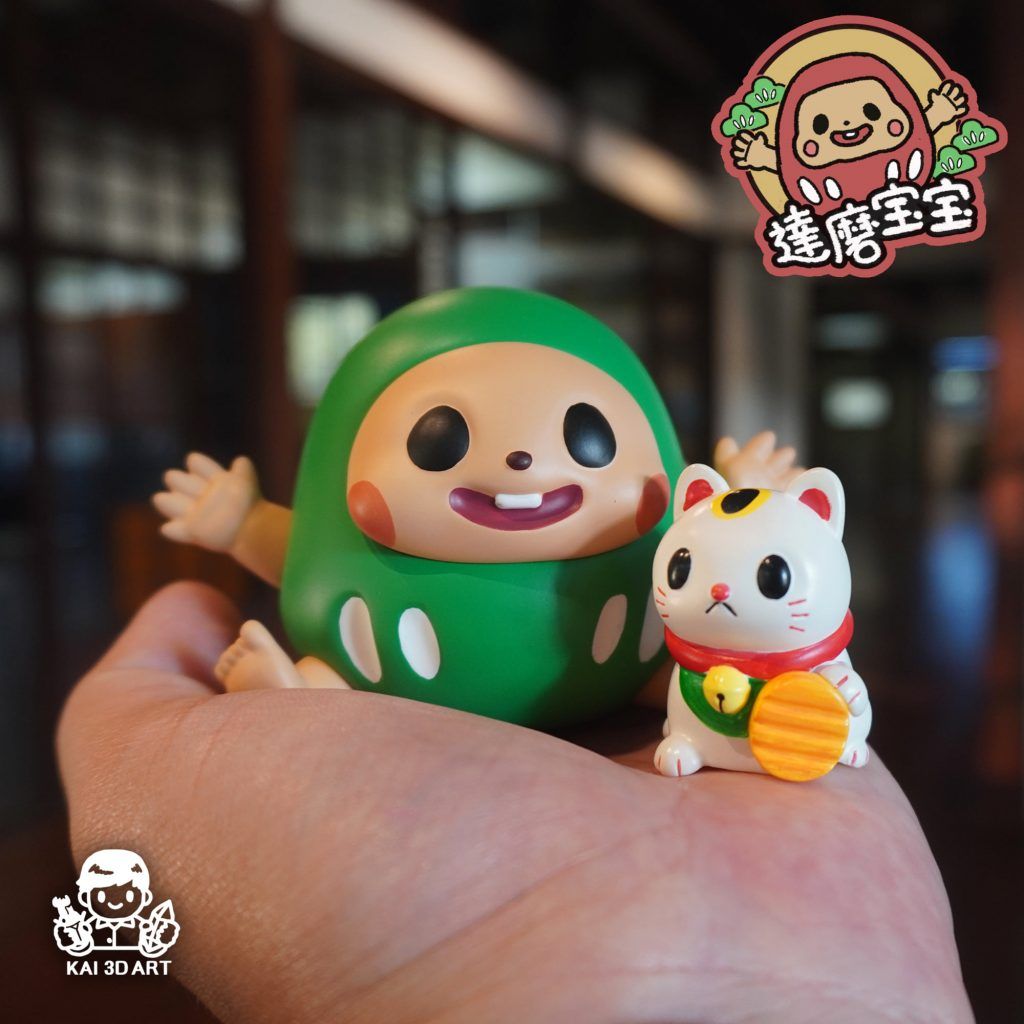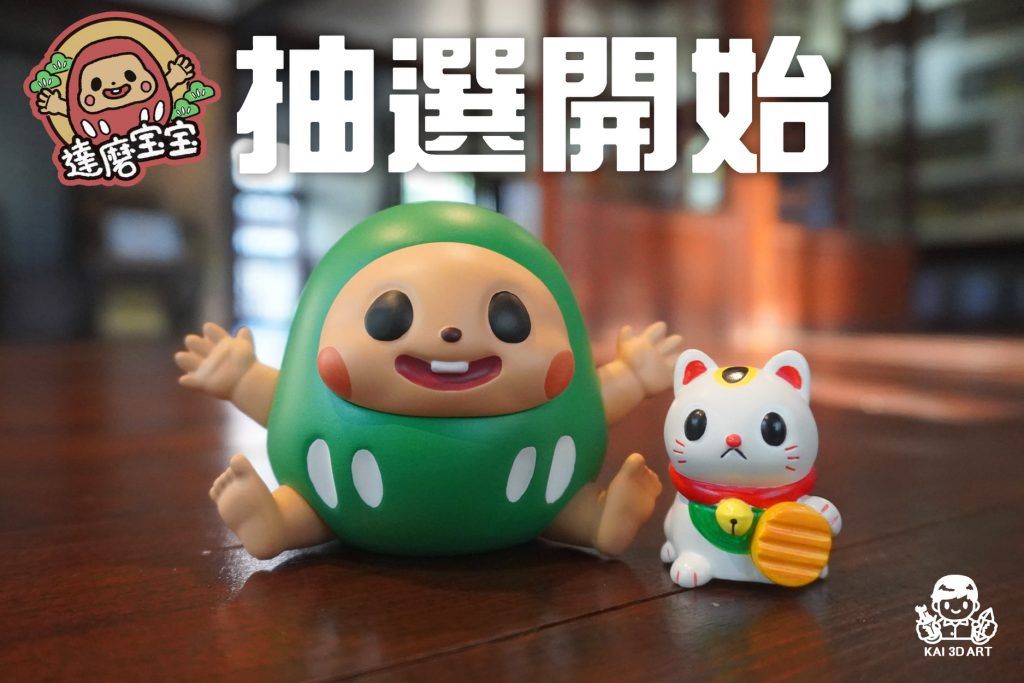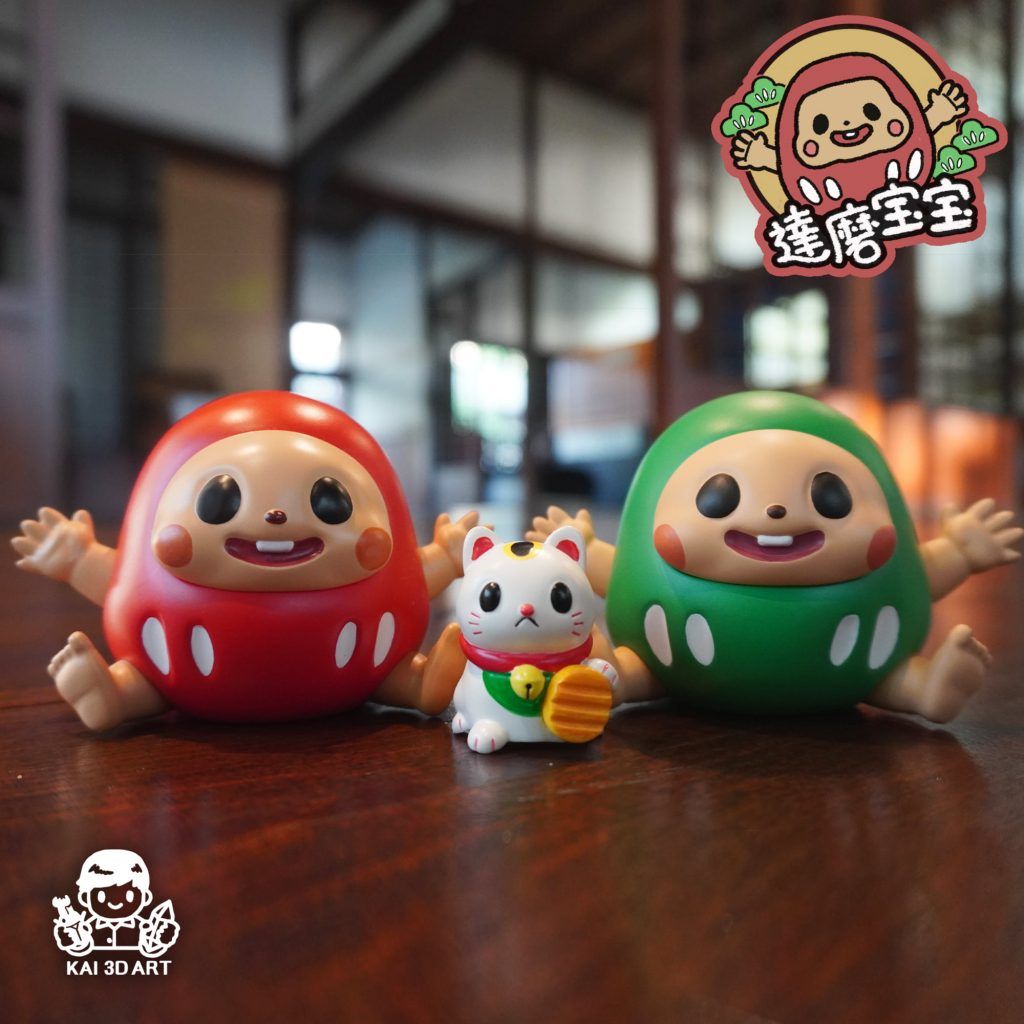 Limited to 45 worldwide
Each one has its own number and signature underneath!
Material: Resin
Height: Daruma baby is about 7CM, the lucky cat is about 3.5CM
Price: a set of 2500 yuan Taiwan dollars
Shipping fee: 60 yuan (all sent to the store by 7-11 store)
Only one per person
Hand-painted wooden box packaging
The colour matching will not be reprinted after the sale
WHEN: Date to fill in the form: NOW until 13th October 12:00 Taiwan Time
WHERE: Simply fill in the form https://docs.google.com/forms/ (international collectors please use translator)
Estimated date of selection: 2021/10/13
Those who are eligible to purchase please complete the remittance before 11 p.m. 2021/10/15
Delivery date: spot goods will be shipped after the lottery is over
達磨寶寶的新朋友來啦~
這次是綠色達磨寶寶以及招財貓唷~
–
全球限量45體
每一隻底下都有專屬編號與簽繪喔!
–
招財貓底部設計為弧形
除了可以放在達磨寶寶身旁 還能放在達磨寶寶的頭上
為了避免破壞整體造型 因此無做卡榫
招財貓擺放在達磨寶寶頭上時可以黏貼黏土避免掉落
–
一隻綠色達磨寶寶與一隻招財貓為一套
材質:樹脂
高度:達磨寶寶約7CM 招財貓約3.5CM
售價:一套2500元台幣
運費:60元 (一律以7-11店到店寄送)
每人限購一隻
發貨日期:現貨 抽選結束後即陸續出貨
–
手工上色 木盒包裝
此次配色完售將不會再版
購買方式
將開Google表單填寫 https://docs.google.com/forms/
–
取表單前5名 先到先得
剩下40名 採用抽選方式
這樣手速快的朋友可以靠實力搶到
手速不夠的朋友還能拼拼運氣!
–
先到先得的5名 將會於10/11當日即通知中籤者
抽選的部分則是10/13晚間抽出並通知
–
填表日期:2021/10/11 12:00 至 10/13 12:00
預計抽選日期:2021/10/13
–
獲得購買資格者 請於 2021/10/15 晚上11點前 完成匯款
否則視同棄權
獲得購買資格者 手機簡訊通知
資料請務必填寫正確
若無抽中購買資格者將不另行通知
Play Animal Crossing? Check out Kia's designs!
Find Kai via Instagram Kai pixel art.
You can get your daily Designer Toy fix from our TTC Mobile App. It's free too! FREE! Download on the iPhone or Android smartphones. Search for "The Toy Chronicle" and all your Designer Toy wishes will come true! Pretty much.
Did we fail to mention IT's FREE.