Momma always said to us, two heads are better than one. Ha, don't mind the bullshit but the fine folks at Planet X have announced the LOTTERY SALE for GOSAURA Red Blank. GOSAURA is a two-headed prehistoric beast inspired by vintage Marusan Gosura. One release we could picture them joining Daenerys Targaryen Game of Thrones dragons.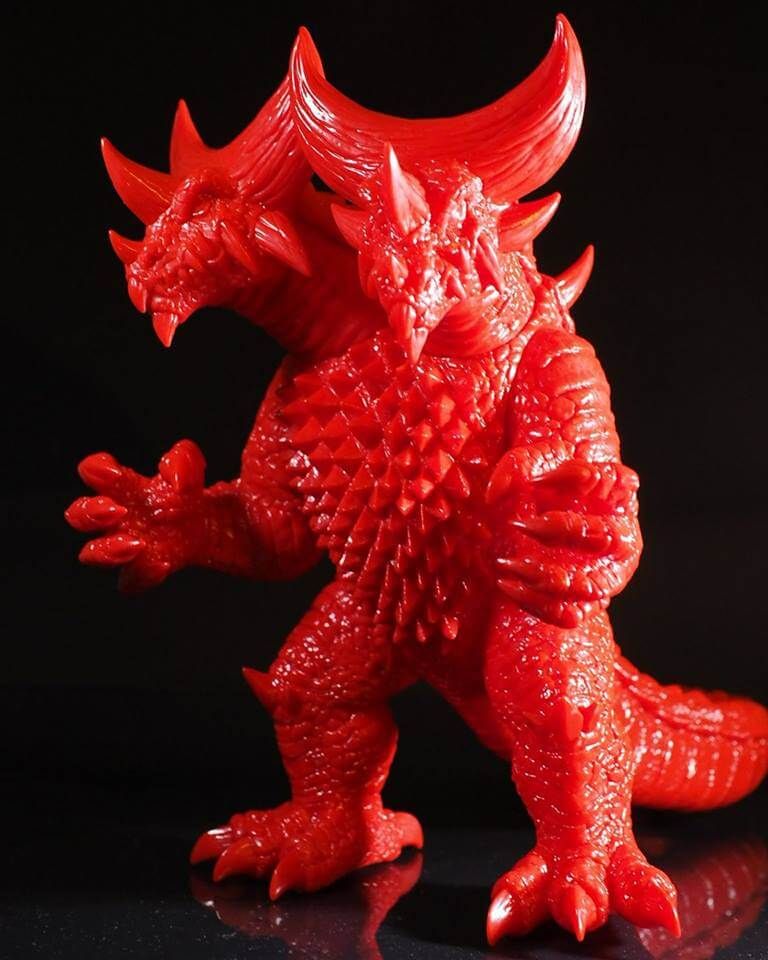 LOTTERY SALE now OPEN for entries until 23:59pm April 23, 2017 (HKT)
To enter lottery, please send the following information to [email protected] 
1. Name
2. Shipping Address
3. Country
4. Telephone Number
5. Paypal Address
6. Instagram / Facebook ID
Lottery winners will receive notification emails by April 26, 2017. Items will be shipped early May 2017.
Standing approximately 11 inches (28cm) tall, Gosaura features 7 points of articulation. Due to the size of the item, Gosaura will be shipped with its tail detached.
USD 200 + USD 20 Worldwide Shipping.