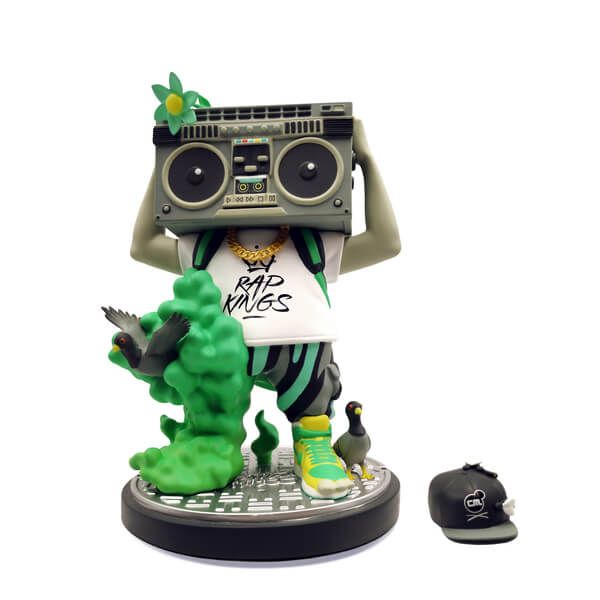 We have been following the GOONBOX journey by Chris B. Murray for several months now. Throughout the Rap Kings GOONBOX Kickstarter campaign, along the GOONBOX prototype journey, we are almost at the final destination. The final paint job on the 7inch GOONBOX is taking place and will almost be ready to be sent out to those that backed the Kickstarter.
For those that missed out, Chris has FOUR of the OG GOONBOX vinyl figures available. These OG were limited to 100 pieces (signed + numbered), and priced at $175 each. Lets sell out this edition, and we can keep our peeps out for the next colourway of GOONBOX!
Included with each toy is a sticker sheet with some of GOONY'S favorite rappers & rap groups allowing you to peel and stick onto the boombox like you did back in the day!
---
Chris B. Murray Social Media
Facebook: https://www.facebook.com/CBMArtworks/
Instagram: https://www.instagram.com/chrisbmurray/
Twitter: https://twitter.com/ChrisBMurray
---
If you want to support The Toy Chronicle, we have a number of options available to you. We have started to stock a wide range of releases that we think you will enjoy. Ranging from production pieces from Superplastic, Unbox Industries & POP MART, to original pieces from our favourite artists. Purchasing one of our pins also really help. A quick, cheap way to also support the TTC is by making a small donation. These can all be completed below through our online shop. We appreciate all the support! Thanks!