Alien Jay got the right vibe going on today! Middle finger in the air. No extraterrestrial f*cks given from this resin figure from Into the Void Toys!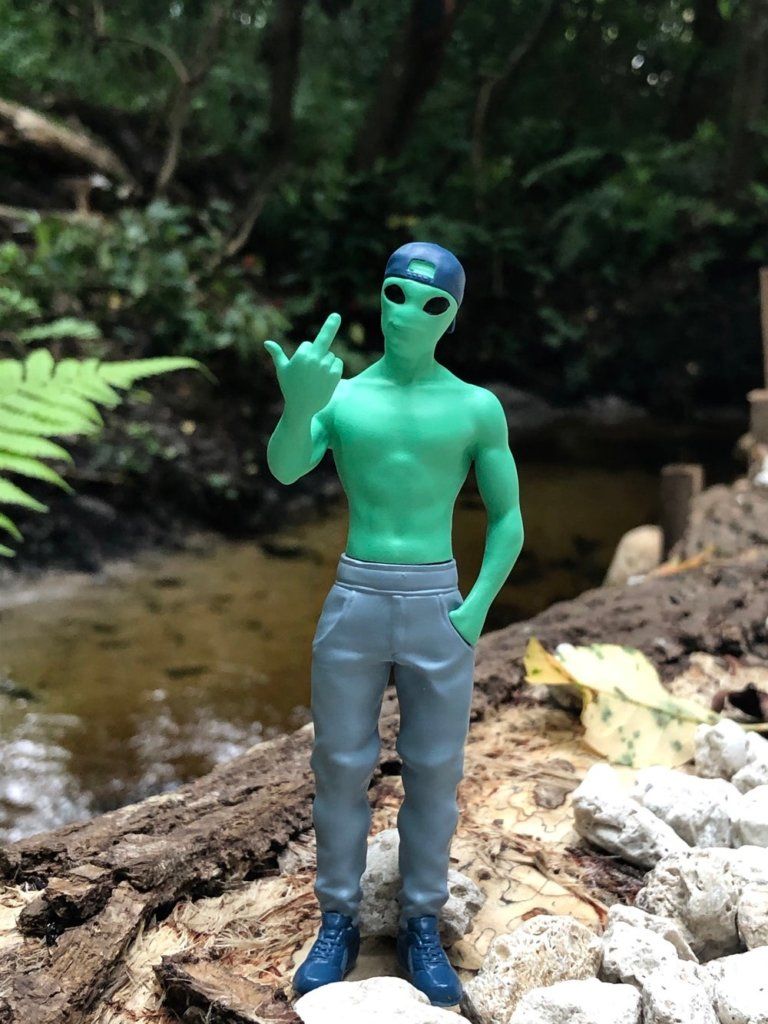 Available now to purchase from the Into the Void Toys online store HERE. Each 5inch resin Alien Jay figure is priced at $65+shipping. First ten orders will get a Alien Jay sticker pack. Into the Void Toys have 25 available now, with another 25 available in September.
---
Into the Void Toys Social Media
Instagram: https://www.instagram.com/intothevoidtoys/
---
If you want to support The Toy Chronicle, we have a number of options available to you. We have started to stock a wide range of releases that we think you will enjoy. Ranging from production pieces from Superplastic, Unbox Industries & POP MART, to original pieces from our favourite artists. Purchasing one of our pins also really help. A quick, cheap way to also support the TTC is by making a small donation. These can all be completed below through our online shop. We appreciate all the support! Thanks!