To celebrate the Chinese New Year which begins Saturday, January 28th, Obsessed Panda and Zectron has teamed up again. The Unbox vinyl beast Gristle (originally created by Zectron and Retroband)h as been turned into a beautiful golden statue by Obsessed Panda. Using vcolor with a combination of airbrushing and subtle rubs Obsessed Panda captured the essence of a Good Fortune statue wonderfully. Included with each Golden Gristle is a traditional Spring Festival gift package including an over-sized version of the customary lucky red envelope along with replicas of ancient Chinese currency like the yuanbao gold ingot and even some classic new year candy as well.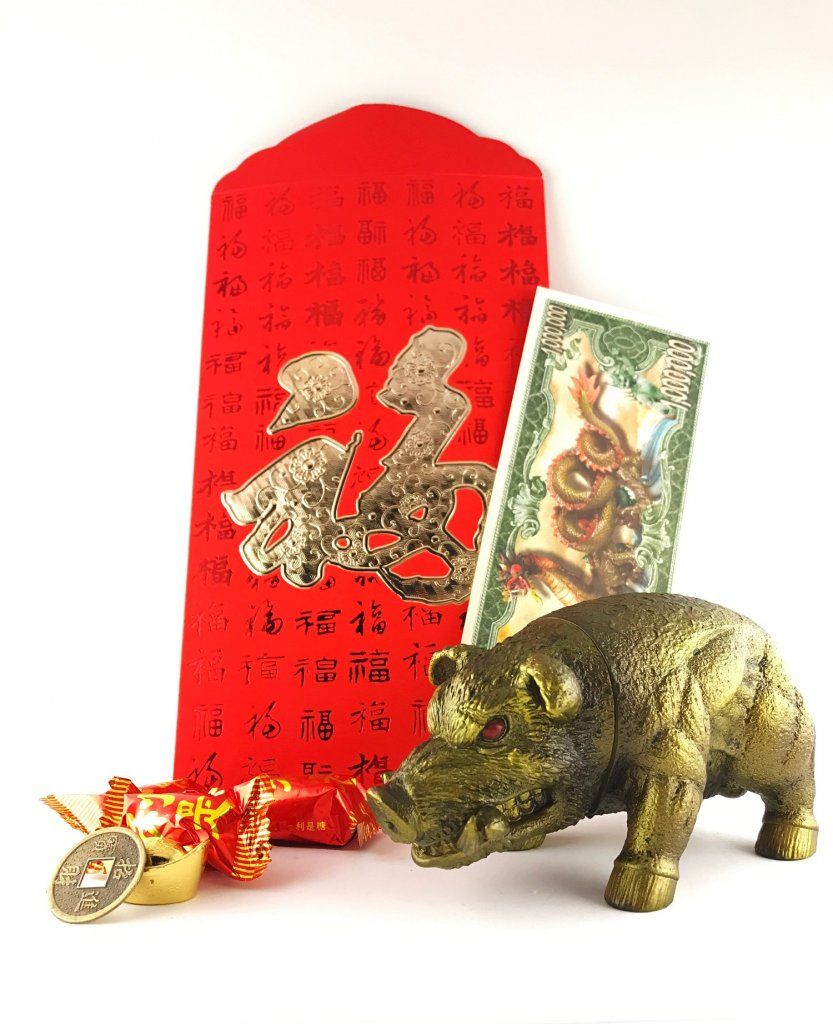 Dropping in the Obsessed Panda webshop on Wednesday, January 4th at 8AM PST for $90 each which should allow more than enough time for delivery before the Spring Festival begins.
http://opcustoms.bigcartel.com/
 It's not the year of the pig this year, will we see Obsessed Panda make a golden rooster?