Before we start again this will be my personal view it shows awareness to a serious matter and showing support to various groups and also incorporating art at the same time to raise awareness. First seen at SDCC 2015, SubUrban Vinyl is proud to announce that we will have Munkyking x Luke Chueh convention exclusive gold Hung available for NYCC. SubUrban Vinyl is thankful to have been given the privilege to be the only place to grab yours at NYCC.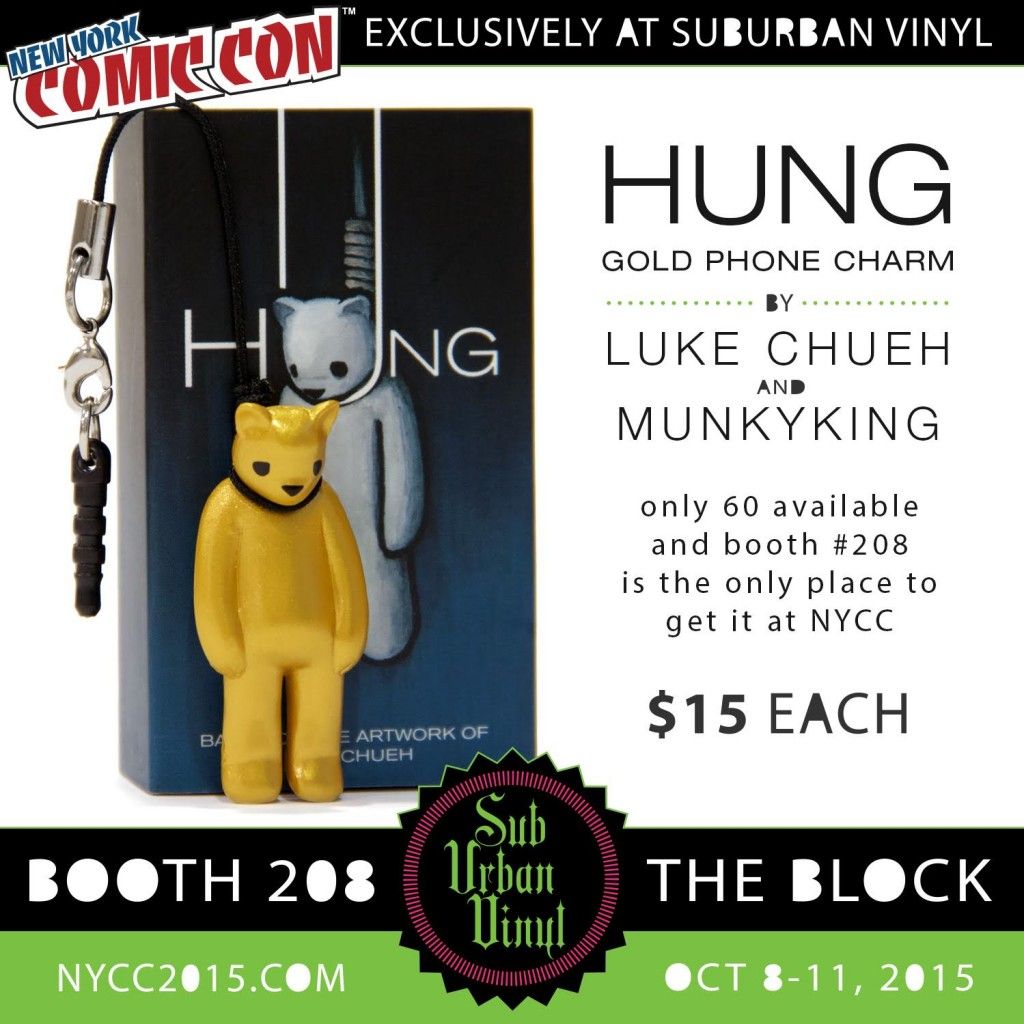 These will be limited to only 60 pieces and will retail for $15 each. So if you didn't have the opportunity to grab yours at SDCC this will be your second chance. There will also be the original white version of the piece available at the booth as well.  These pieces will be available at the SubUrban Vinyl booth 208 in The Block.
A percentage of the profits will be donated to charities for the prevention of suicide. Hats off to you guys at Munky King, it is a good cause and needs attention.
Check out our HUNG Review / Unboxing HERE.
For now you can find Luke via Instagram, facebook  and Twitter
http://www.munkyking.com , Facebook , Instagram and Twitter.