As the future edges ever closer, we realise that the future looks brighter & brighter with each passing hour. This is the same with the Arcane Divination Kidrobot x J*RYU Dunny Series. We are starting to see the future in a beautiful bright light. We've seen brief glimpses of this upcoming Dunny series but tonight, thanks to Woot Bear, we get a further look into the work of UK's Godmachine three entries into this dark & mysterious Dunny mini-series.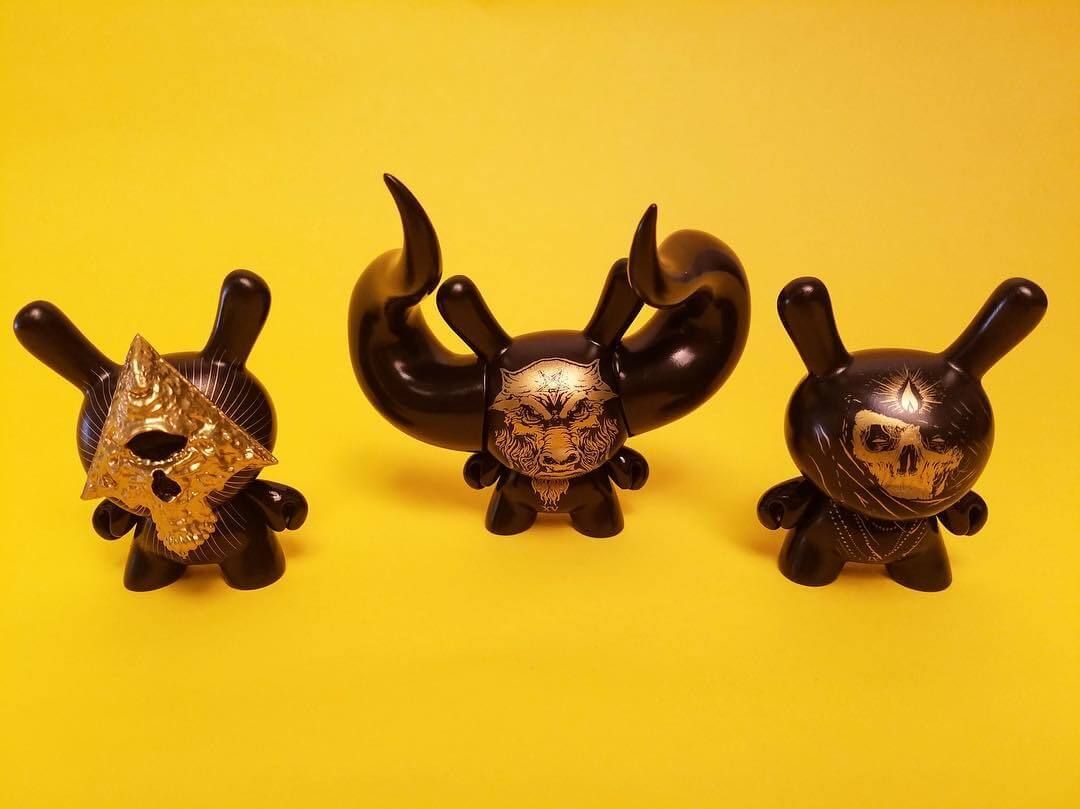 We know from our previous post back in December '16, the left-hand side Dunny is named The Magician.  The centre Dunny is The Devil, the magical horned beast. Those beastly majestical horns! The third Dunny from Godmachine is The Hermit. Simplistic, but the harrowing skull design with the shining flame is powerful. The Hermit is definitely our favourite form these three designs. It resonates something deep within our being. Something simple, but special.
The J*RYU curated Arcane Divination Dunny series is going to drop later this year, around May time. We can't wait to see what the other artists have got in store for this series. When the artists involved include Jon-Paul Kaiser, J*RYU, Godmachine, Tokyo Jesus & Camille D'Errico, you know you're going to be stunned in to silence. This is going to be a landmark Kidrobot Dunny series that will go down in history as probably the BEST ever series dropped by the Boulder-based Designer Vinyl Toy company!