Remember back in February of this year when we brought you awesome Kickstarter news from Urban Vinyl Daily & The Bots? The guys at UVD and The Bots had a successful Kickstarter campaign to bring their creation Luna to life. Yay. Anyways six months have passed and following updates from Travis at Urban Vinyl Daily, the production of Luna is moving along nicely. The update we received, as backers of the campaign, definitely got The Toy Chronicle a little hot under the collar. Were UVD punking us with this beautiful GLOWINTHEDARK Luna?!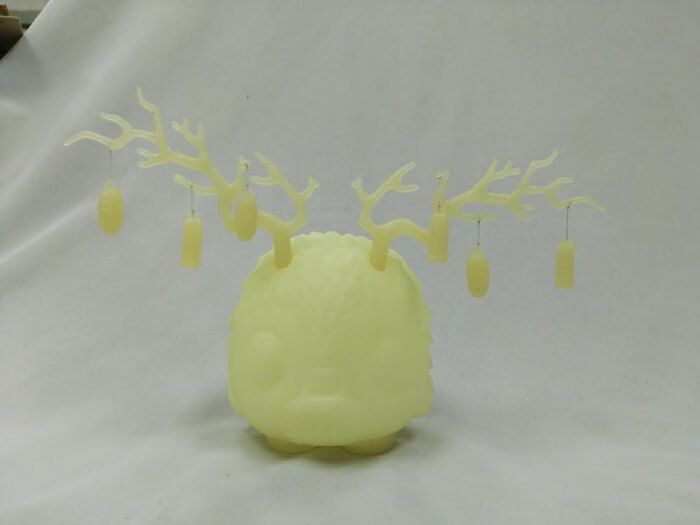 Alas it was not to be (yet). The pictures sent by Travis tonight are actually a test pull of Luna in the factory. Factory test pulls are usually done with what ever colour plastic the factory happen to be working on that day. So just so happens the factory were working on glow in the dark. Needless to say The Toy Chronicle would love to see Luna brighten our collection with a GID release in the future. The Kickstarter Luna colourway can be found below, along with a quote from Travis regarding the project timeframes for Luna delivery.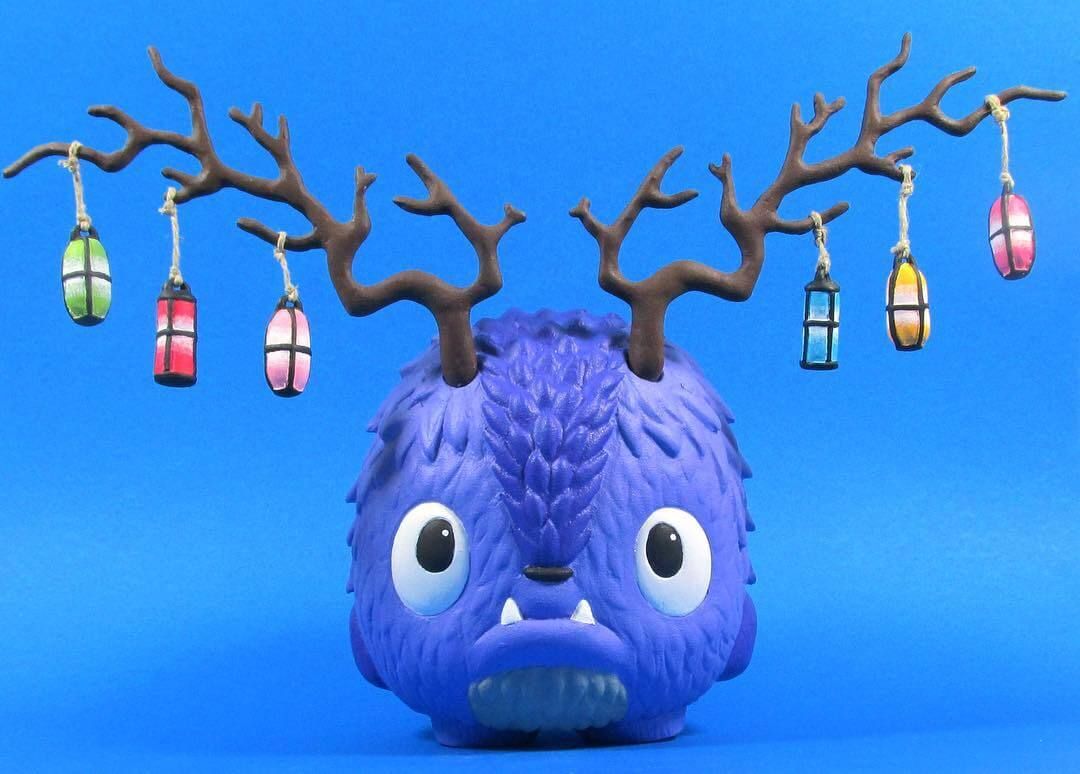 [quote cite="Travis at UVD Toys" url="https://urbanvinyldaily.com/"]We are very happy with the photos we have seen but we will wait to give the factory the final approval after we see the test in person. It is very important to both The Bots and UVD Toys that the sculpt was transferred flawlessly so we have requested to have the test shipped to us. We also will be working with the factory to ensure the correct type of twine is used to hang the lanterns from the antlers. Currently, what is shown in the photos is just to show how the lanterns will hang.
You may be asking where do we go from here? Well once we give the approval the factory will start the production process. From there we are told it should take about 60 or so days to produce all the figures. Then a shipping company will take over and Luna will make the month or so long journey from China to America. So barring no snags we should be still on track to delver this fall.[/quote]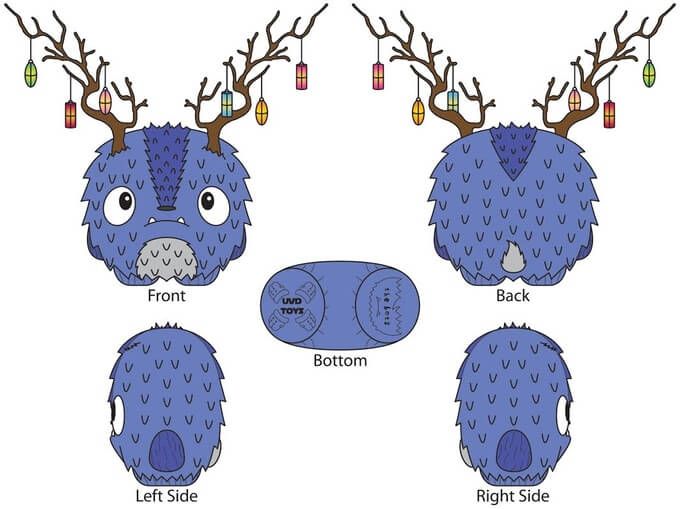 The Toy Chronicle are extremely excited by this news, despite it not being a GID release. We can't wait to meet Luna in person in Autumn. Perhaps 2017 will bring GID Luna in to our lives. We can but hope.