The Toy Chronicle are always looking out for any news snippets that may interest our readers, when we stumbled upon some Kidrobot news earlier this evening. It would appear that there are early works between Kidrobot and American drag queen, Pearl. Entitled 'Vladonna'. Pearl, real name Matthew James Lent, has been working on Vladonna for some time now and reached out to Kidrobot to get their thoughts on bringing Vladonna to life.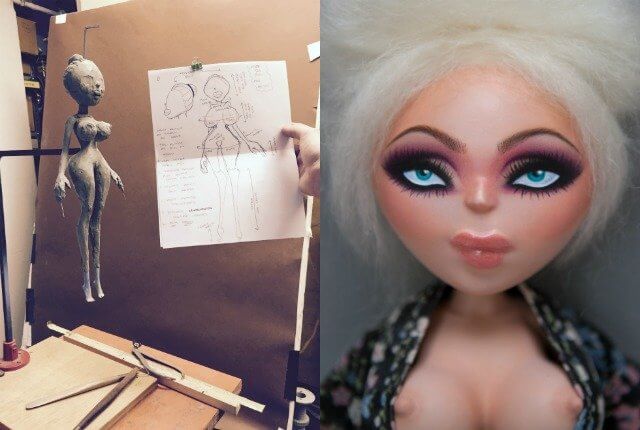 Pearl had this to say during an interview with Next Magazine:
[quote cite="Pearl talking with Next Magazine" url="http://www.nextmagazine.com/content/pearls-latest-creation-gets-huge-deal"]"I wrote to them out of the blue and someone in charge there actually already knew me. So that helped. But they specialize in very edgy stuff," she says. "So it wasn't like approaching Mattel with, 'We have this cute little doll.' Kidrobot said, 'Go as far as you want with this doll.' And that really appealed to both of us because I have worked on other doll lines and you can't do anything when you are with a really corporate company. That appealed to us and what we are doing really appealed to them.
Some of people have been offended by Vladonna, citing that she is an inappropriate role model for beauty standards. "They missed the joke. They think that it is being marketed as a real ideal beauty standard," Lent says. "We are an obvious mockery," Garan continues. "Barbie is not.  But with Vladonna, we are making it obvious."[/quote]
An interesting news story, no? We'll keep an how this one develops over time.
Pictures and quotes taken from Next Magazine.