Devils Head Productions first preorder Mara worked out so well,  Devils Head Productions thought they would blast out the last of the blue releases this way too. Starting TODAY you will be able to place an order! The final blue release in the debut series is here. Clear vinyl has been infused with blue/silver glitter. Painted with metallic red, metallic blue, clear blue, grey, black, red, tan and copper paints these toys have the best of both worlds.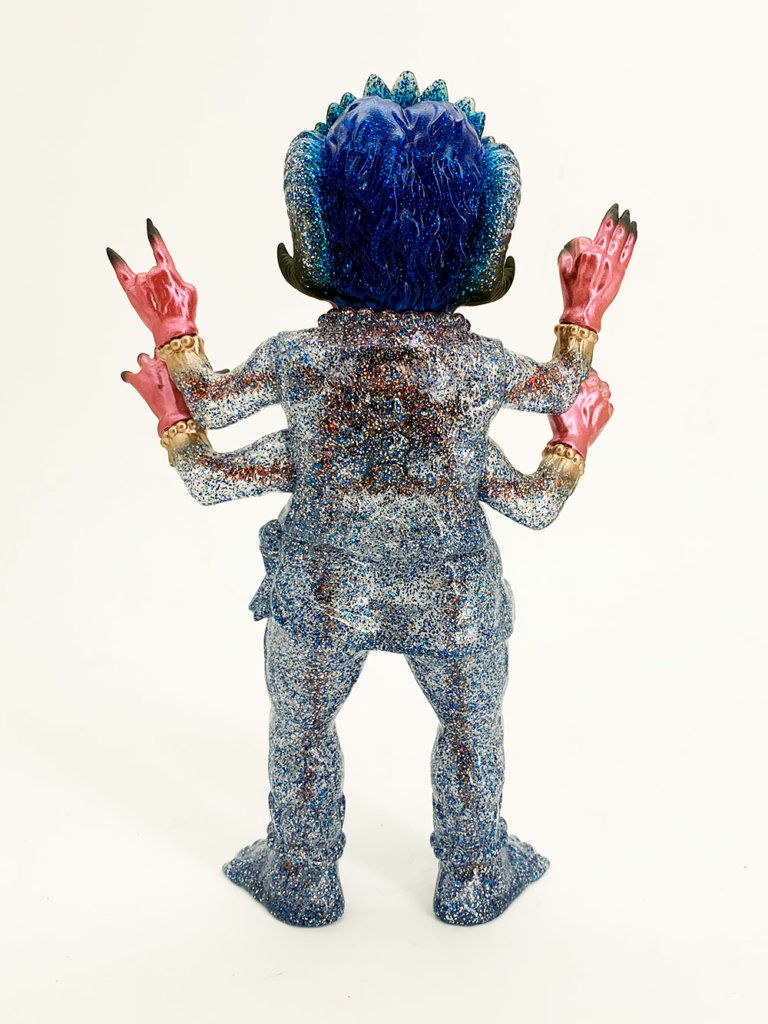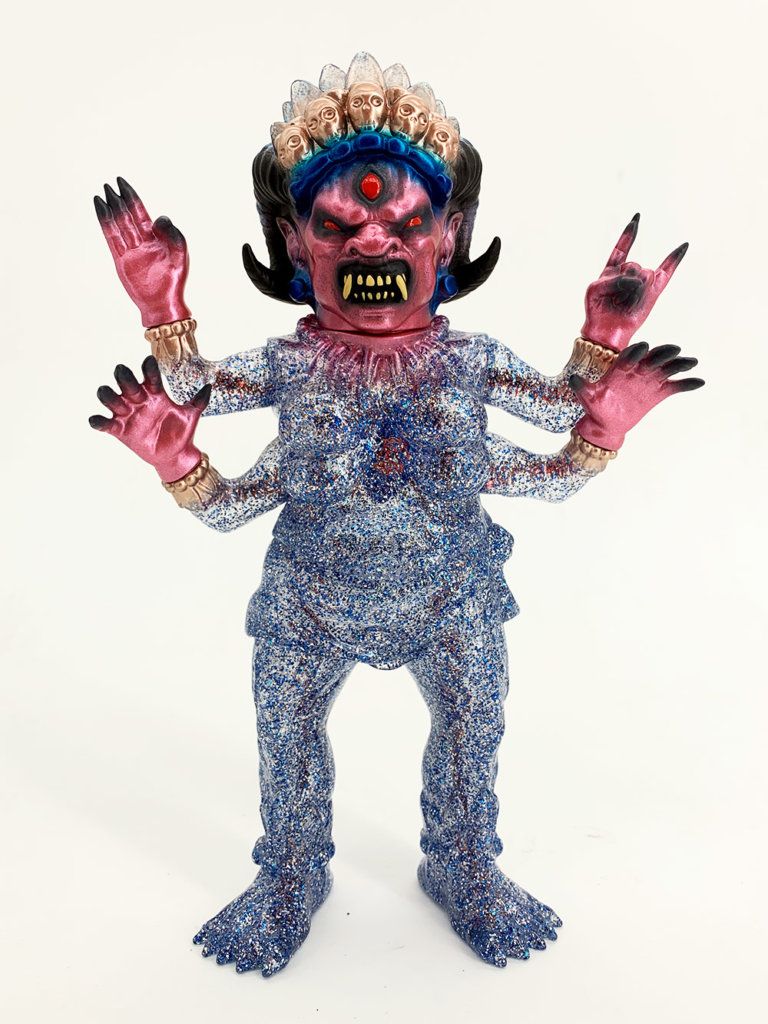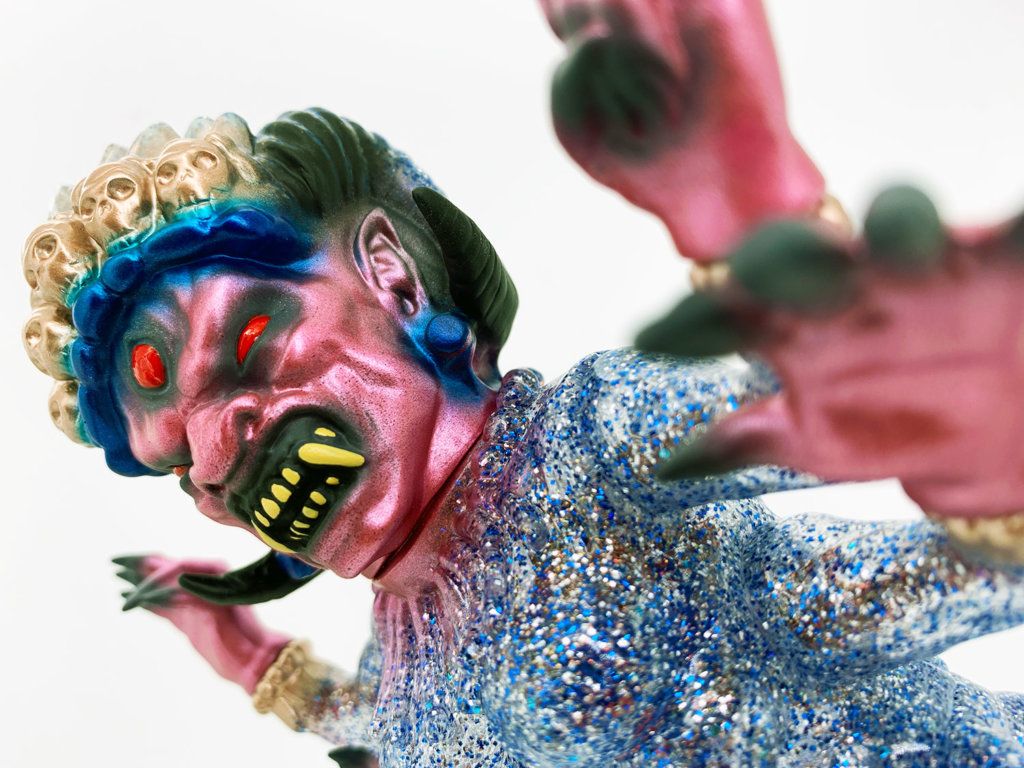 The paint brings out all the meticulous detail of the sculpt in the face and hands while the unpainted torso, legs and arms allow the beauty of the vinyl to shine. Oh yeah…and as a bonus, there are surprise "guts" inside for you to discover. Made in Japan…painted in the USA. Not intended for children under 14 years.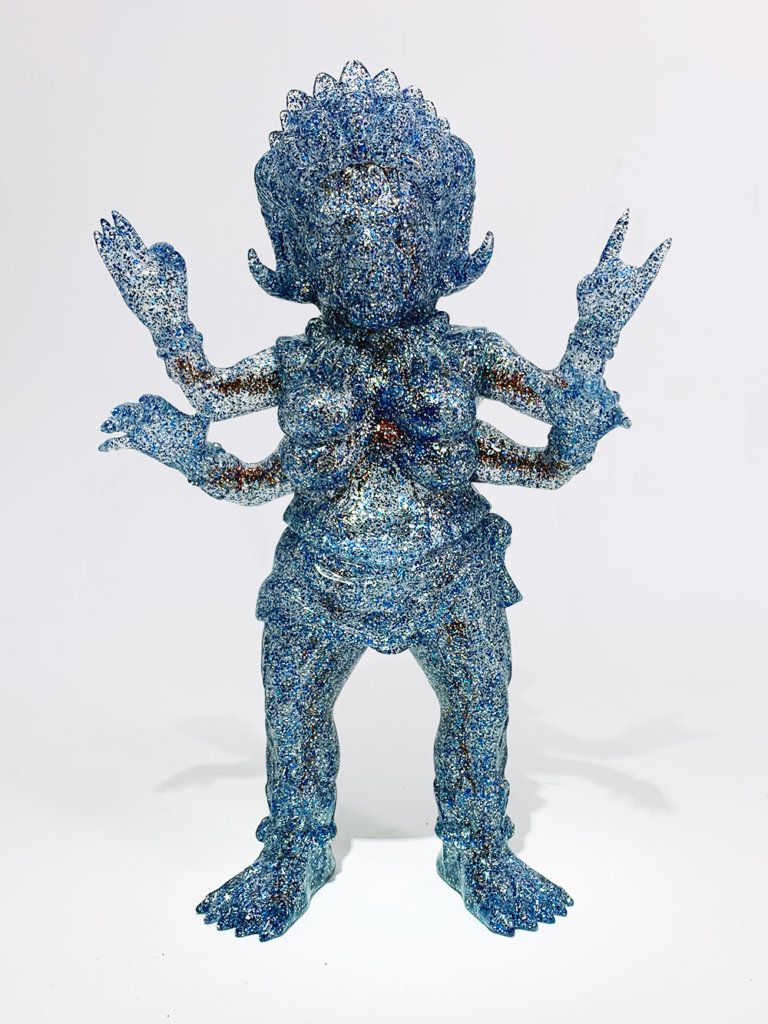 As with the previous Blue Glow version, there will be a limited small amount of unpainted "naked" glitterbombs as well. Those went super fast with the last release so don't sleep.
For ONE WEEK ONLY (Aug 23rd – Aug 30th unless they sell out) in the webshop
Estimated expect to ship in late September.
You can get your daily Designer Toy fix from our TTC Mobile App. It's free too! FREE! Download on the iPhone or Android smartphones. Search for "The Toy Chronicle" and all your Designer Toy wishes will come true! Pretty much.
Did we fail to mention IT's FREE.