It's FRIGHT NIGHT! the long-awaited collabrion just on time for Halloween. This one won't be climbing out of a TV but it does come with a warning. Beware…GERA GERA is here! This creepy multiple mandible lady is here to terrify! Grape Brain's latest design is a perfect addition to his excellent universe of the 'creepy cute' now linking up with our buddies at Unbox Industries to present to you the first GERA GERA. we have to thank Unbox Industries and Grapebrain for tonight's nightmares……… Now we have to sleep with the lights on, HA.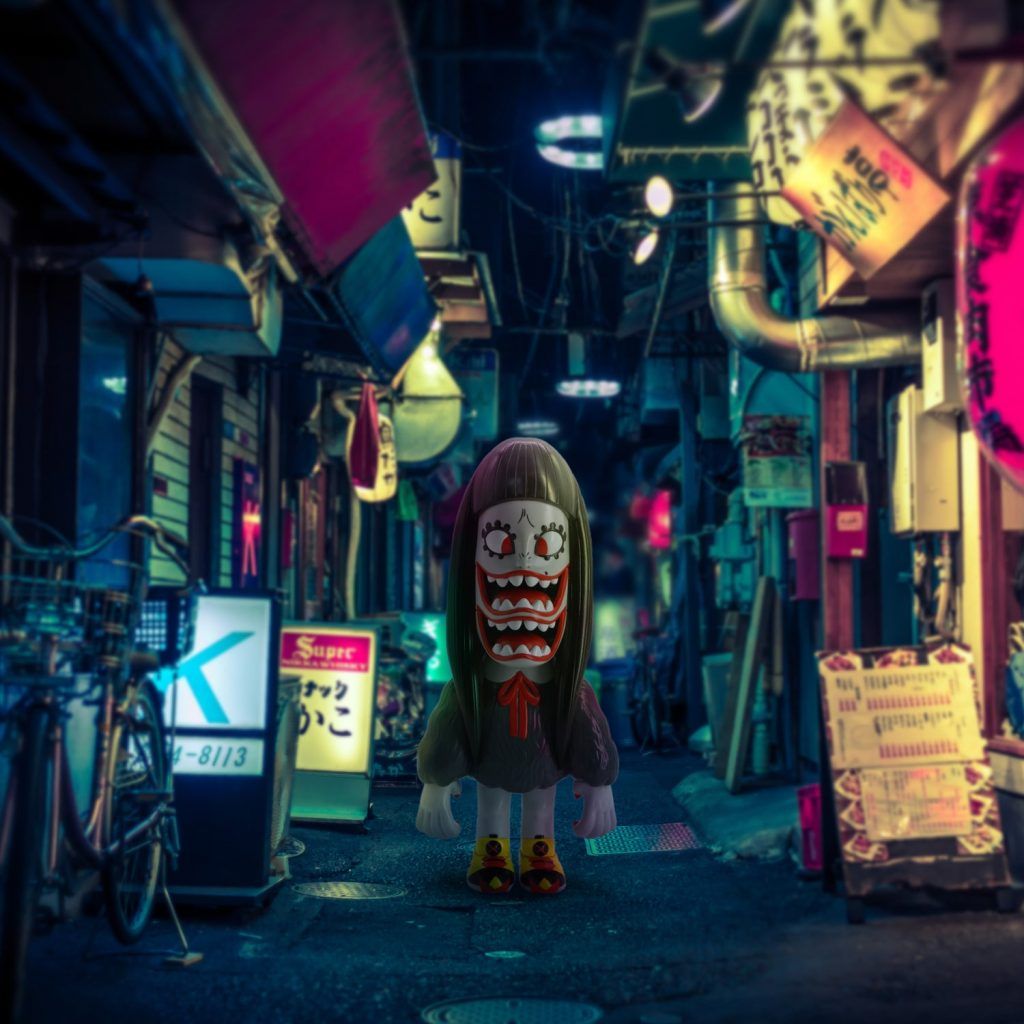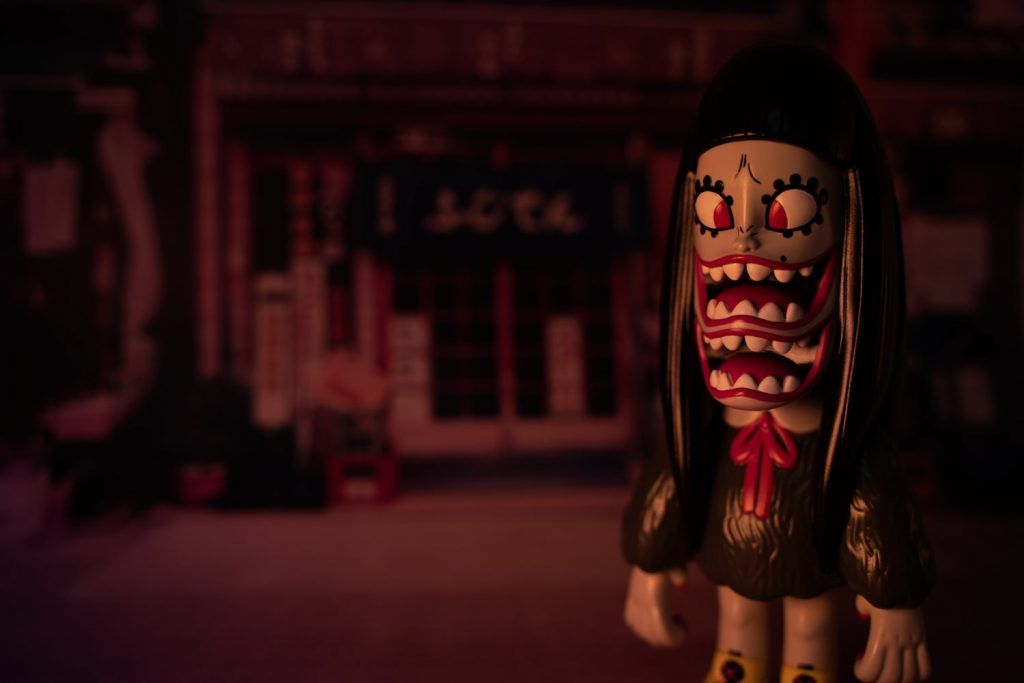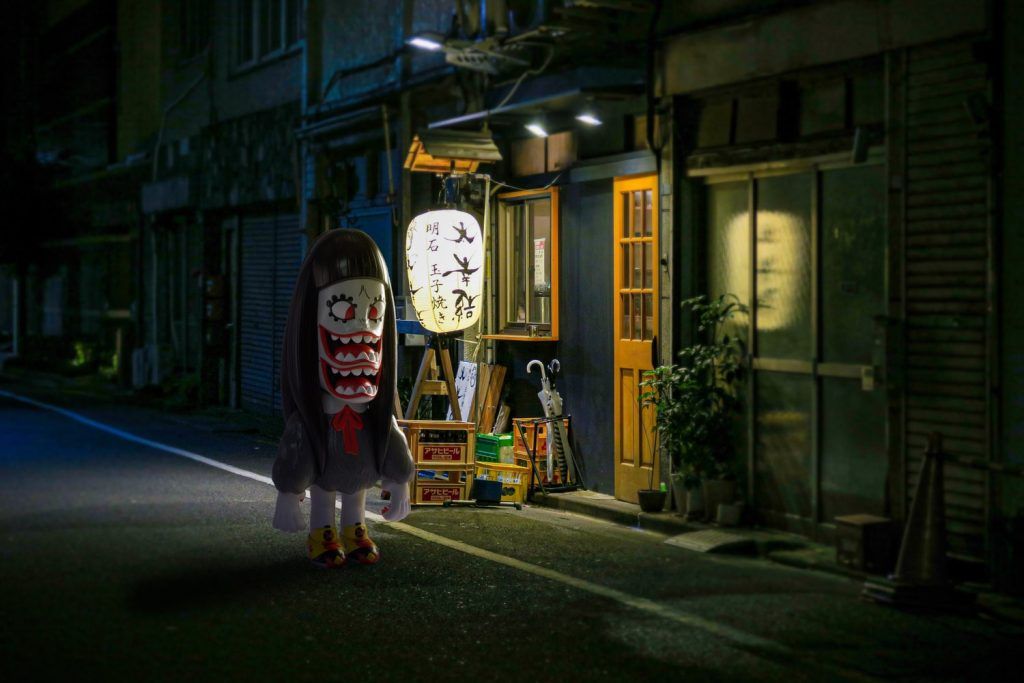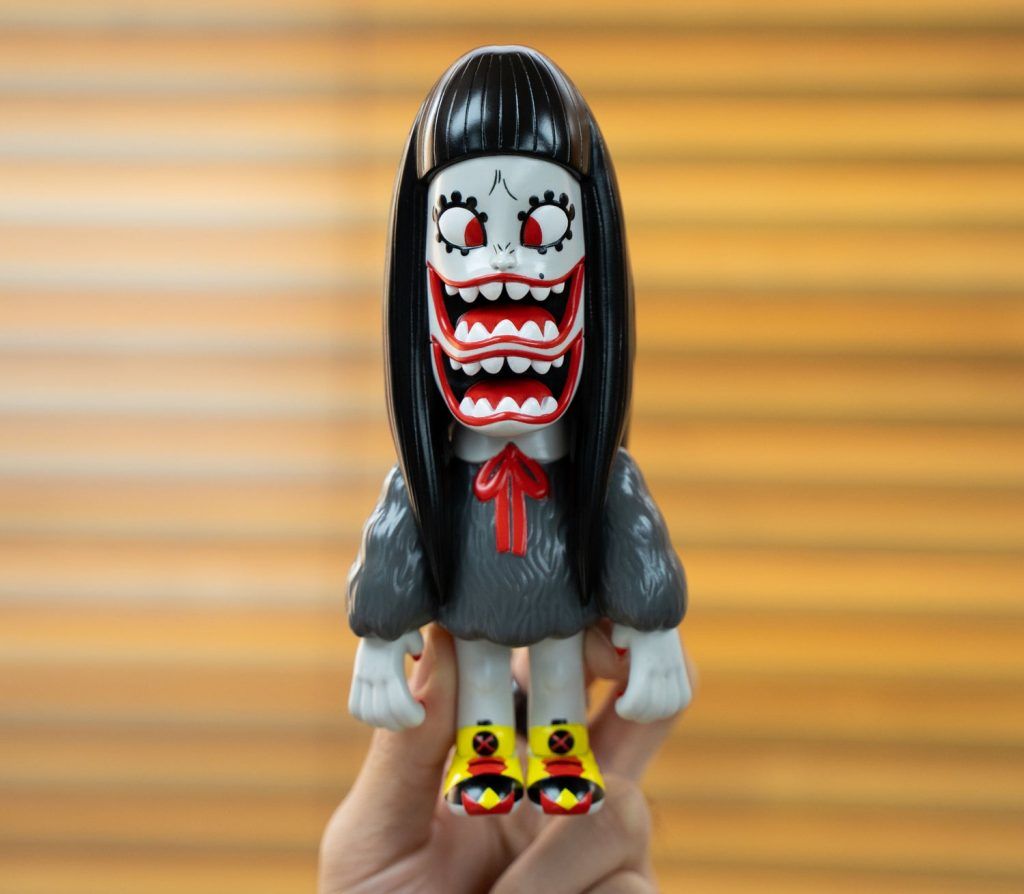 GERA GERA BY GRAPEBRAIN
SIZE: APPROX 7″ TALL
MATERIALS: SOFT VINYL
PACKAGING: PRINTED BOX
DESIGN: GRAPEBRAIN
ON SALE SATURDAY 9TH OCTOBER
UK: 16:00PM
HK: 23:00PM
JPN: 00:00AM (10TH OCT)
NYC: 11:00AM
LA: 8:00AM
WHERE: http://store.unboxindustries.info
PRICE: $80 USD
For more Grape Brain goodness visit http://grapebrain.cart.fc2.com/
Twitter https://twitter.com/RAGE_ERADA
Instagram https://www.instagram.com/grapebrain_rage/
You can get your daily Designer Toy fix from our TTC Mobile App. It's free too! FREE! Download on the iPhone or Android smartphones. Search for "The Toy Chronicle" and all your Designer Toy wishes will come true! Pretty much.
Did we fail to mention IT's FREE.