More high end 1/6 action figure goodness coming from 1000Toys. Increasing their line of products and characters we go enter the TOA Heavy Industries 1000Toys world once more. Presenting you KAIGEN!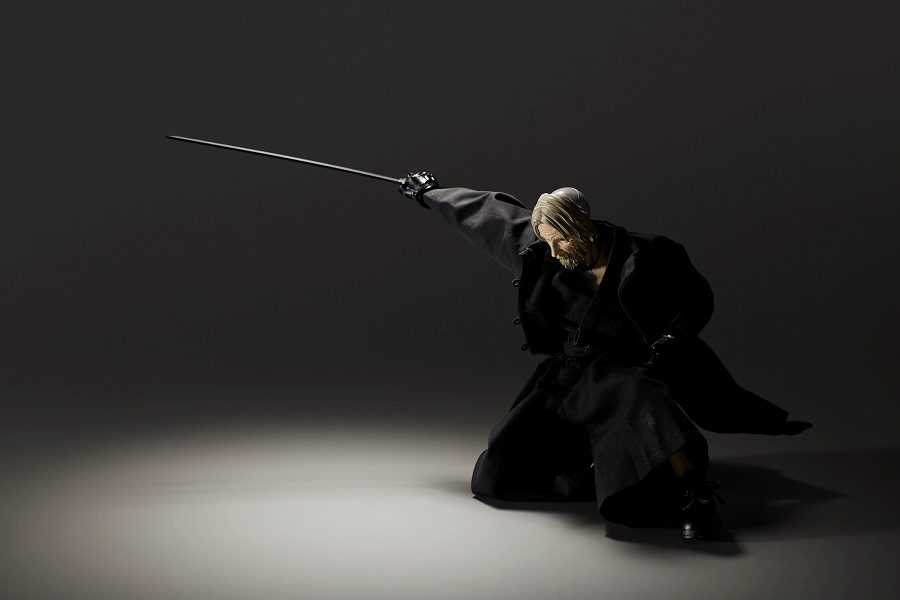 Genetic Camo Activity(GCA) Unit "KAIGEN"
Similar to KOKTO, KAIGEN is also an Asian male type Genetic Camo Activity Unit.
The logic pattern adjustments for KAIGEN and HAKUU was done carefully and thoroughly, taking much time in the process.
Similar to the Anti-CaRB Unit "SEIJI", KAIGEN uses the art of sword drawing with the Japanese Blade, and the capturing technique utilizing the Super Hard Battle Mace.
[slider source="media: 53616,53612,53615,53613,53614,53617″ limit="38″ width="500″ height="700″ title="no" pages="no"]
Although KAIGEN and HAKUU were delayed to join KOKTO in the mission for tracking down the CaRB, KAIGEN manages to step into close quarters and place a fatal blow to the CaRB as KOKTO's Prototype Portable Ballistic Acceleration Device stalls CaRB's movement, but…
[slider source="media: 53618,53619,53620″ limit="38″ width="700″ height="500″ title="no" pages="no"]
Order Details
-Unit Price : $220 (USD, Shipping included)
-Expected Delivery : December, 2016 (Tentative)
-Payment : PayPal only
NOW at 1000toys online shop http://1000toys.jp/
If thats not making your jaw drop then look out for the 1/12 scale version coming soon.