The wait is over UMEToys GeekWok finally gets a companion for his worldwide travels, Rich constantly gets requests to make GeeWok a partner and she has arrived in all her hairy beauty. As you can see she is a little more covered up then her sweetheart GeekWok, plus the rounder glasses on for the added kawaii factor.
"Introducing GeeGee the lady GeekWok. Standing a hairy 3 inches high this new sculpt is the perfect partner for GeekWok featuring oversized specs and a massive bow."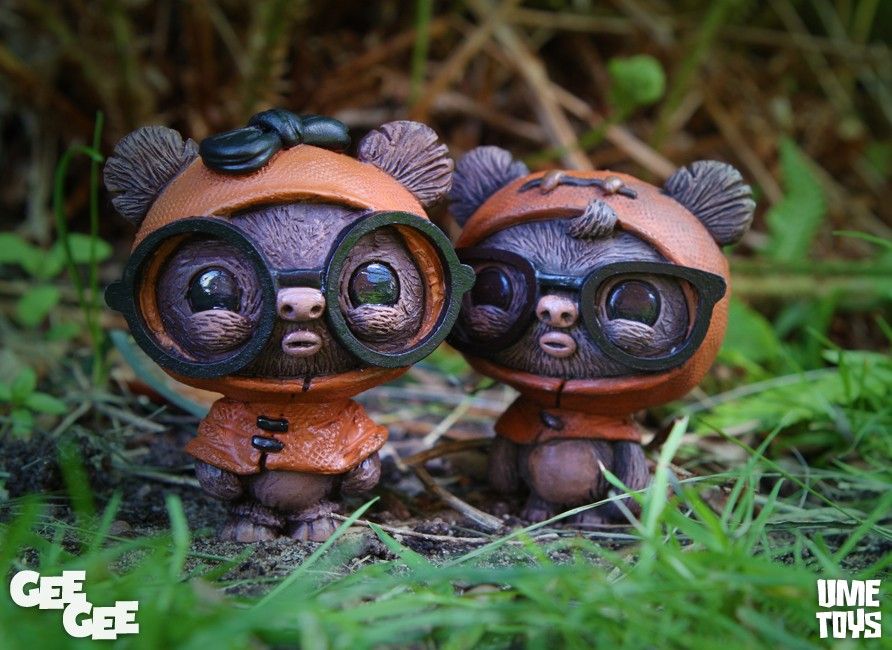 GeeGee is an all new sculpt from head to toe.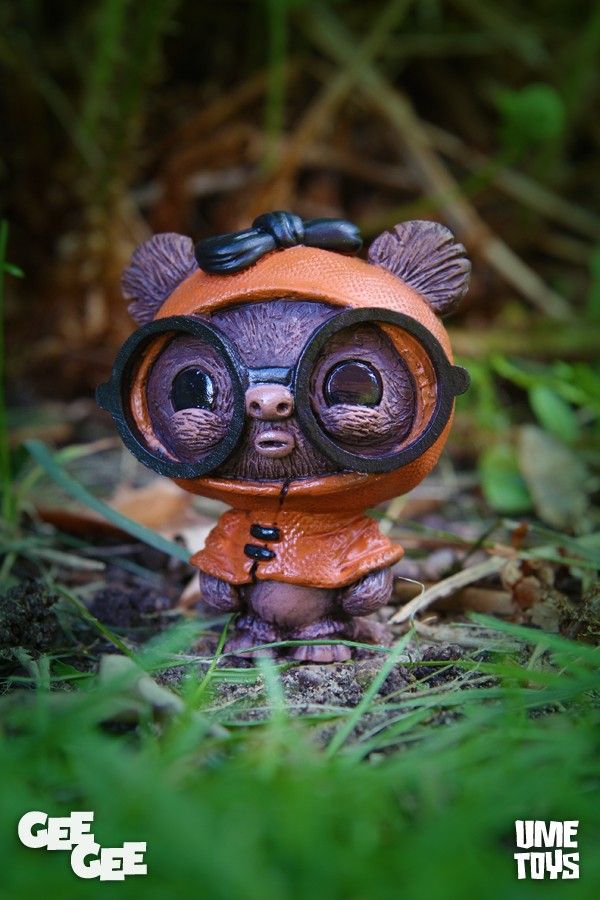 Will we see more additions to the GeekWok family? only Richard Page knows, but stay tuned if we get the word.
GeeGee will get her word wide release Friday 5th June 2015 at 9:00pm London time. Each figurine ships in a header carded bag and will be signed and numbered on the base. £34 plus shipping
Heres an old short video of Rich getting to work on the OG GeekWok.
[youtube url="https://youtu.be/vL6o5FZHZ7E" height="500″ autoplay="yes"]https://youtu.be/-q6KyIQkaQk[/youtube]