Next inline to roll off the FUNKO's Mystery Minis blind box series are Garbage Pail Kids! and oh boy am I dam excited for some 80's nostalgia, dipping my toes into the FUNKO world. It's about time someone picked up GPK and turned them into some sweet smelling vinyl. These will bring back some awesome memories for sure and with the teased big boy Adam Bomb making an appearance in vinyl form it is a instant win for me.
Funko is proud to commemorate 30 years of GPK with our Really Big Mystery Mini Series and Adam Bomb 10" Vinyl Figure! Keeping these GPKs a Mystery is a must…But these are not so Mini! They are 3.75" of disgustingly adorable, sickeningly sweet, vinyl like you've never seen. Classics like Acne Amy, Ghastly Ashley, Leaky Lindsay, and Bony Tony have never been so vivid! Each figure has a 1 in 12 rarity!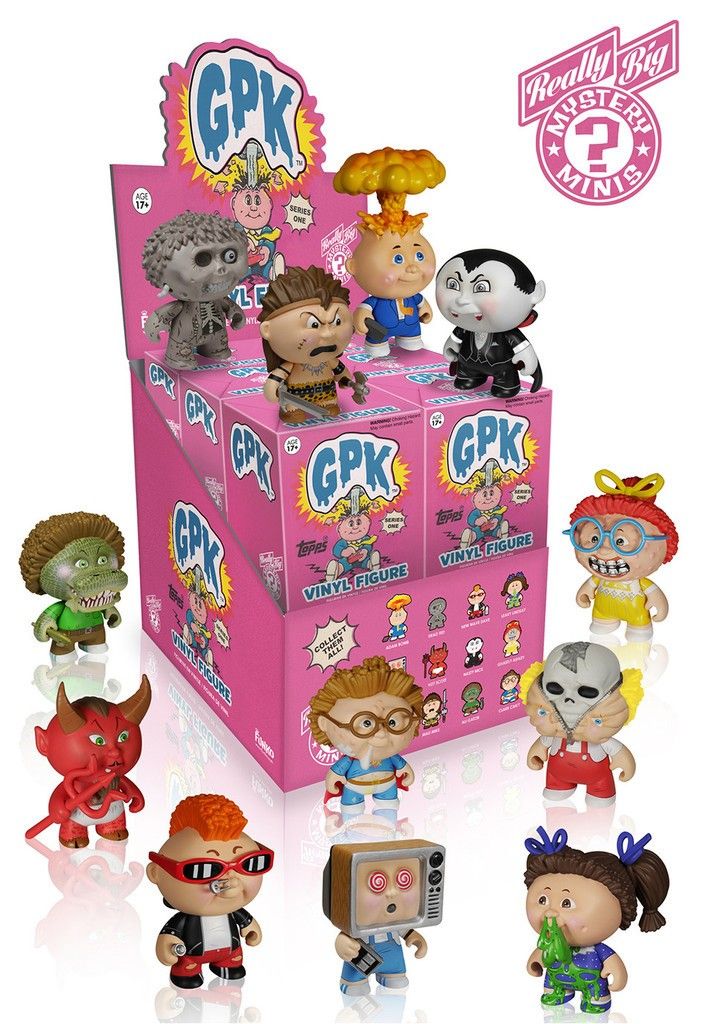 Never having owned FUNKO Mystery Mini before I sure hope the quality is better then the FUNKO pop figures. FUNKO have made Adam Bomb into a 10inch too!.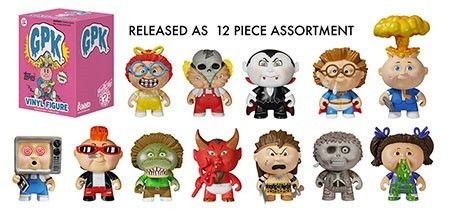 Now all we have to do is sit back and wait for the UK/Euro release dates. As for USA the estimated dates are JULY. Forbidden Planet UK states Monday 31 August for the 10 inch Adam Bomb priced at £24.99 and the mini's shipping dates Friday 31 July priced at £7.99. We will take that with a pinch of salt for now.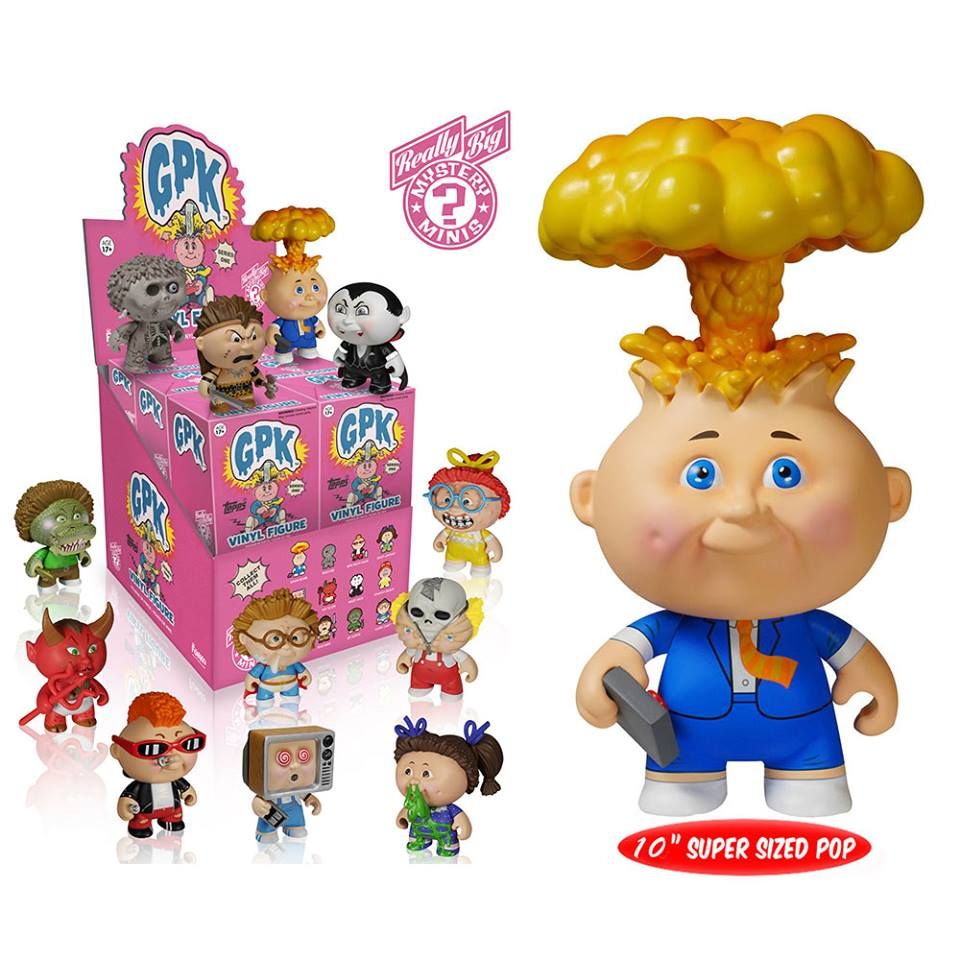 "These figures are larger than Mystery Mini coming at around 7cm – not much smaller than POP, which they more closely resemble (except for the Playmobil type hands), Very detailed and sure to appeal to fans of the original card designs and the spin-off movie".
Each is packed 1/12 so collecting them all should be fairly easy. Characters are:
Ghastly Ashley
Bony Tony
Nasty Nick
Adam Bomb
Tee-Vee Stevie
New Wave Dave
Ali Gator
Hot Scott
Mad Mike
Dead Ted
Leaky Lindsay
Clark Can't
Contains x1 Random Figure
Time to dig out the stickers?
You can now get them from http://www.collectanddisplay.com/ happy collecting!
(All images and info lifted from http://funko.com/)