Can we get a drum roll please…..  a small group Singapore artists who have united to present to you their first designer toy! FINGERGUNS presents to you all GACHAMON – NUMB. GACHAMON has its wacky looks and its a hypebeast like no other, especially with that nipple hoodie, Just joking we are sure that's not the theme of GACHAMON. We do have to say GACHAMON – NUMB has a nice clean design and cute-ish whilst a hint of Korean flare to it Good job in Singapore, GACHAMON's private bits won't be cold as GACHAMON has no pants LOL.
Gachamon is a being who becomes emotionally numb due to different reasons.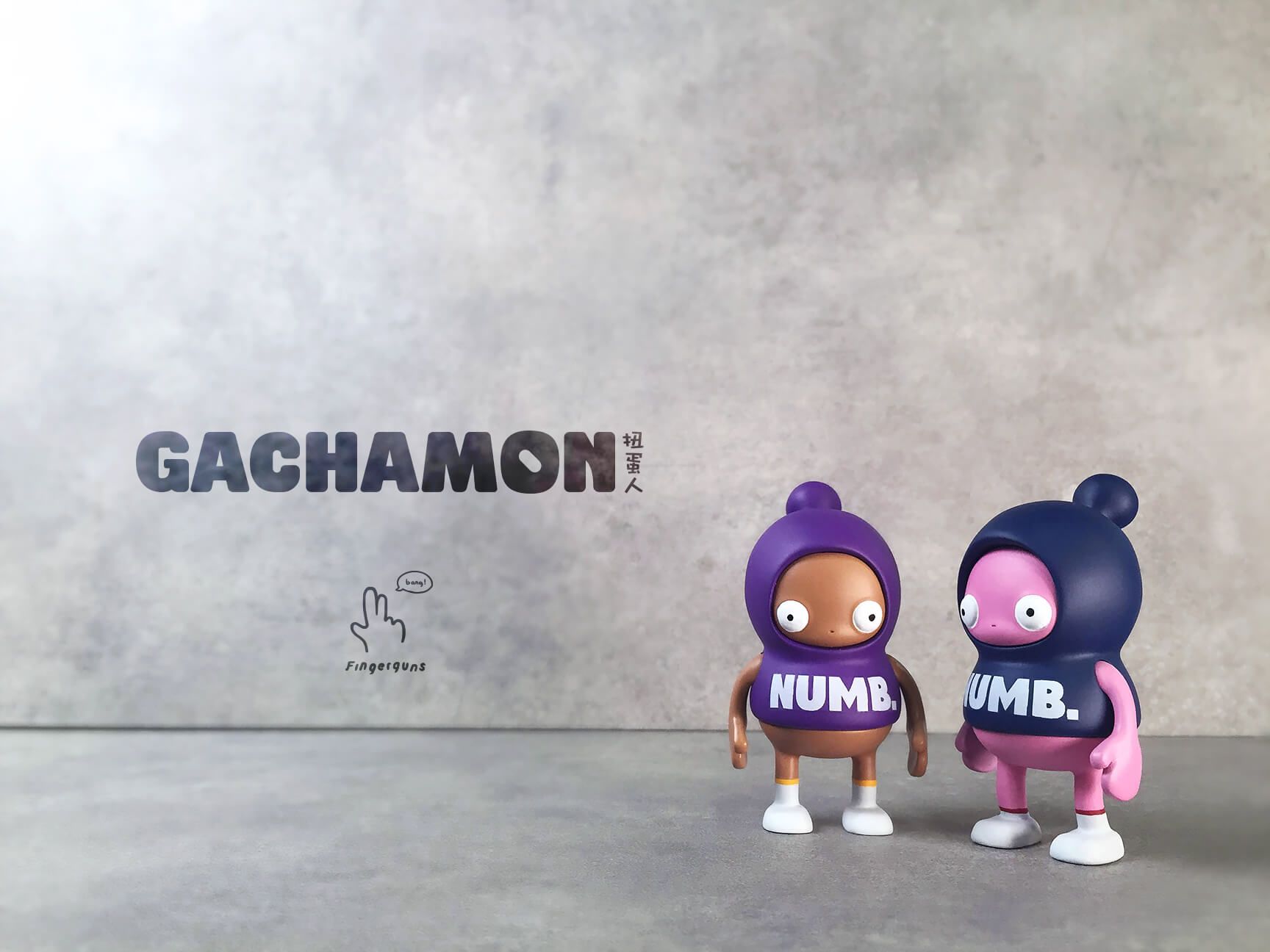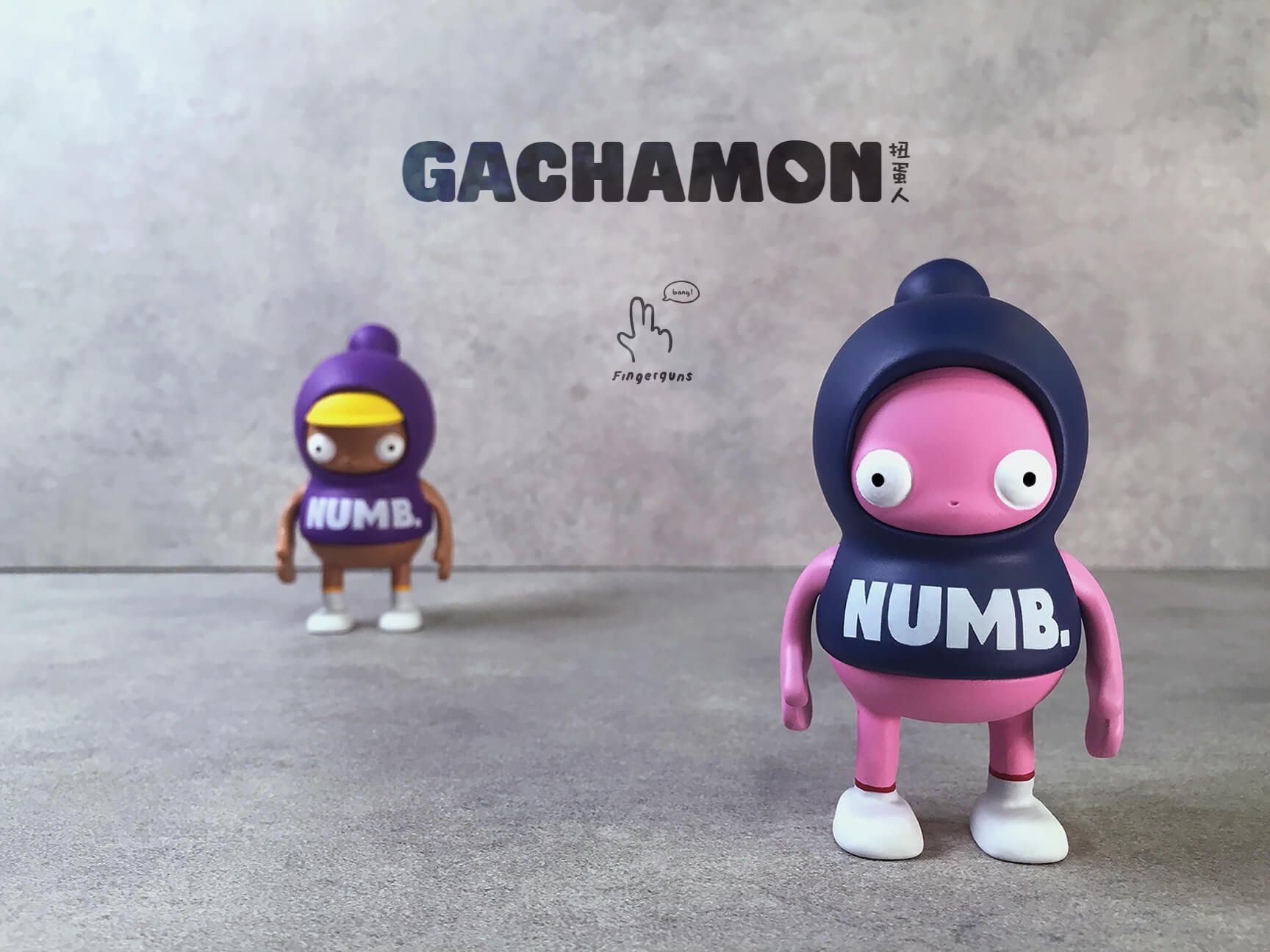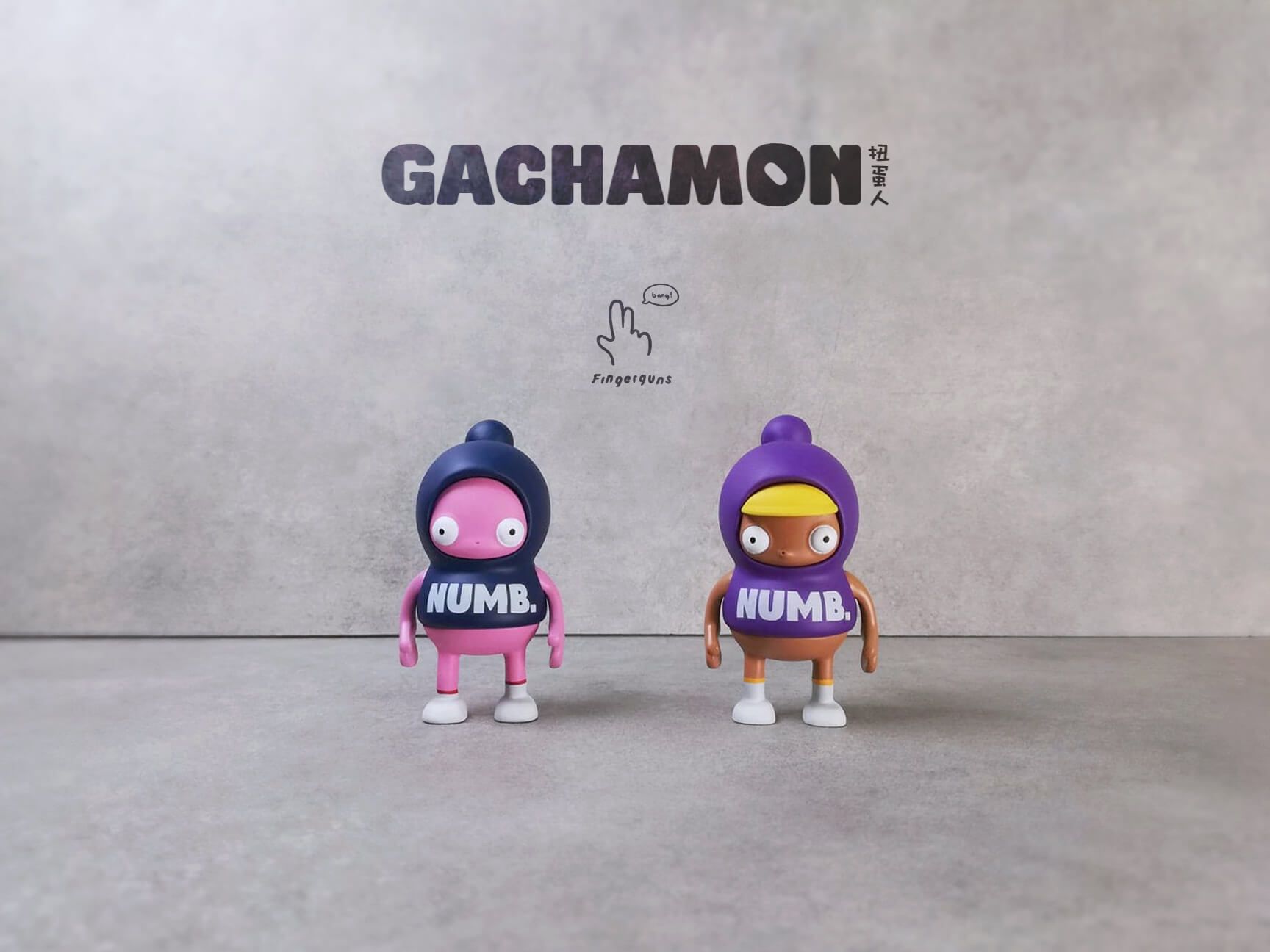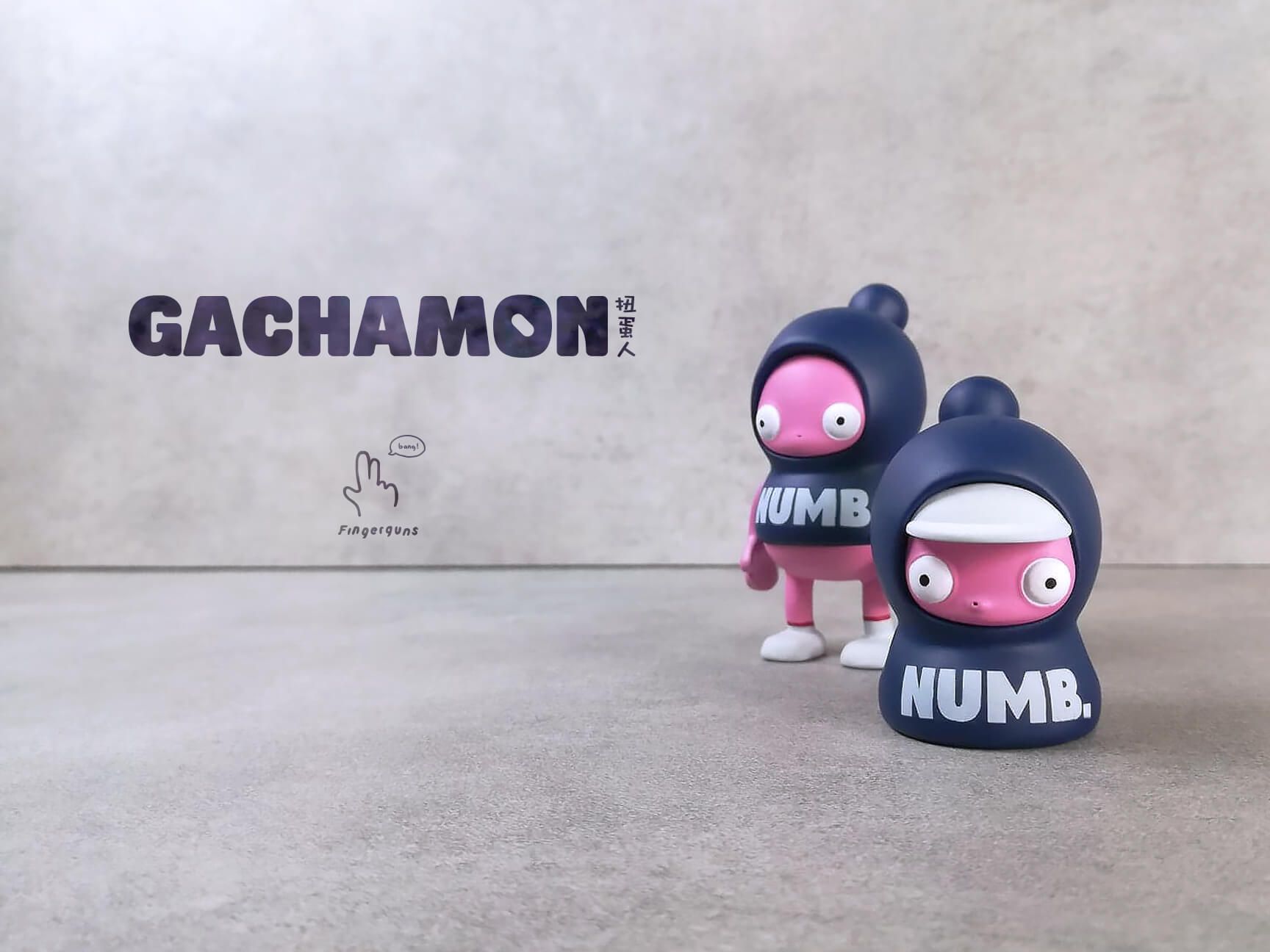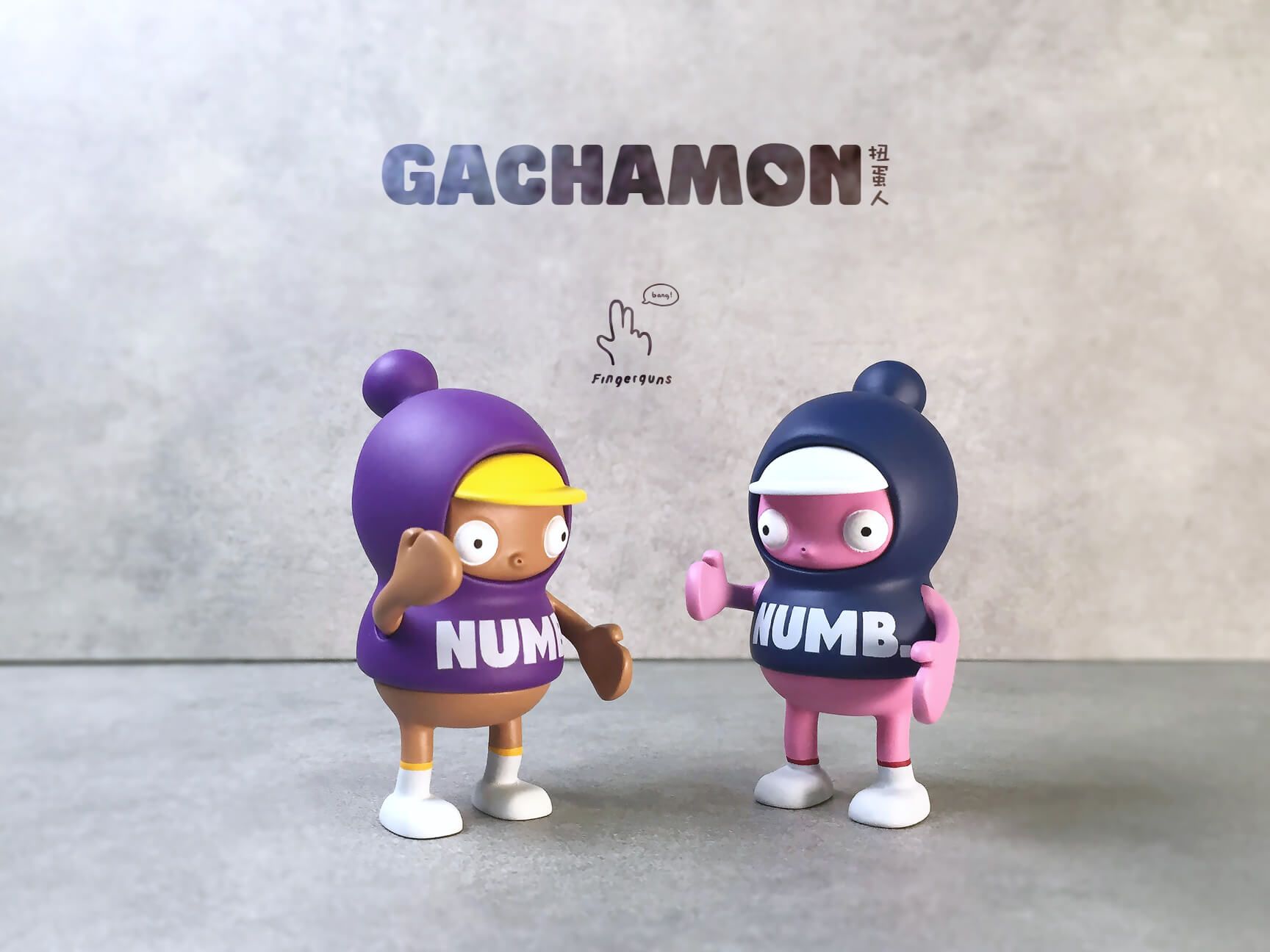 FINGERGUNS : 
GACHAMON – NUMB 
Limited run of 40 Sets PRE-ORDER sale
( 20set – Purple/Choco Numb )
( 20set – Cobalt/Pink Numb )
————————————————
EACH SET includes: 
– x1 body torso
– x2 arms 
– x1 lower legs
– x1 face plate 
– x1 face plate with cap. 
Hand-painted 2.75 inch Solid Resin
PRICE: 
$60 USD per set
Includes worldwide registered shipping.
PREORDER DATE
Dropping on 6th October 2018
SINGAPORE 11PM
NEW YORK 11AM
UNITED KINGDOM 4PM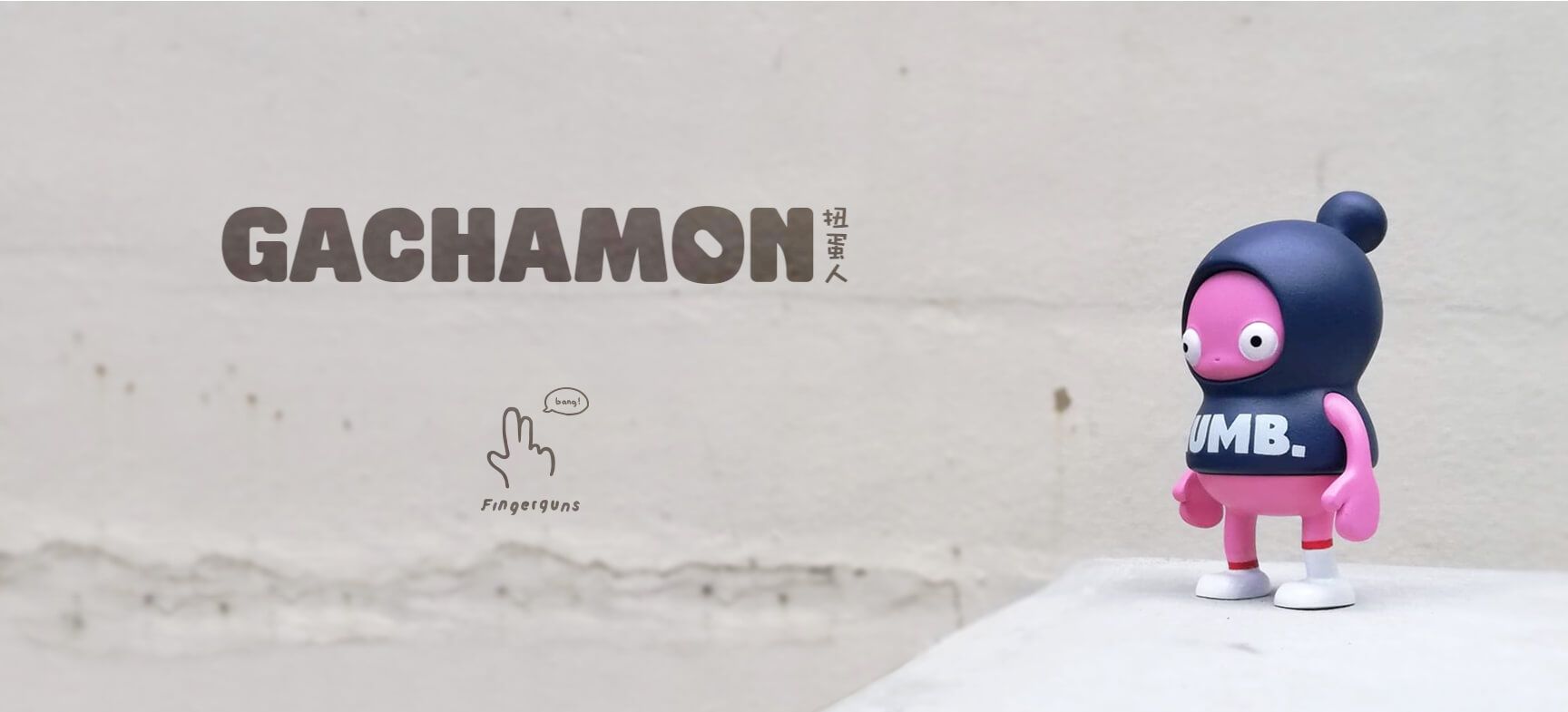 Find them on Facebook: Fingerguns and Instagram: Fingguns
You can get your daily Designer Toy fix from our TTC Mobile App. It's free too! FREE! Download on the iPhone or Android smartphones. Search for "The Toy Chronicle" and all your Designer Toy wishes will come true! Pretty much.
Did we fail to mention IT's FREE.