It's BACK! date and the floodgates are ready for all the collectors to bombard the doors at the 4th FUCKAIJU. If anything to go by previous years, Artists from around the globe will be taking part in this OOAK event and you KAIJU heads will want to travel to this convention for sure. Check out this tease of a lineup, pick up your jaw off the floor when you finished reading the artists and companies involved. Vintage & Vinyl Club 膠易廣場 hosts the annual, "Finest United Convention for Kaiju (FUCKAIJU) Finest United Convention for Kaiju. HONG KONG BE PREPARED here comes FUCKAIJIU (HK) & Playtoysforever X MGR (TW) event at Vintage Vinyl Club.
In 1966, Marusan Toys has launched a toy line known as "Ultra Kaiju", such soft vinyl toy line has received remarkable feedback and brought a lot of fun to children and adult. Thereafter, a lot of toy companies have produced similar toys, they have been very popular since then and even until now. Kaiju generally is defined as "beasty monster" in Japanese. Nowadays, soft vinyl Kaiju toys have generally split into 2 categories: (a) Main Stream Traditional Kaiju (characters coming from movie, television and animation) and (b) Neo Kaiju / Designers' Kaiju (original monsters created by designers through the inspiration of Main Stream Traditional Kaiju Toys). Neo Kaiju has not only brought you the feeling and fun of old childhood monster toys but also generated a lot of new development into vinyl toys in recent years (such as new painting technic, swirl color vinyl mix, etc).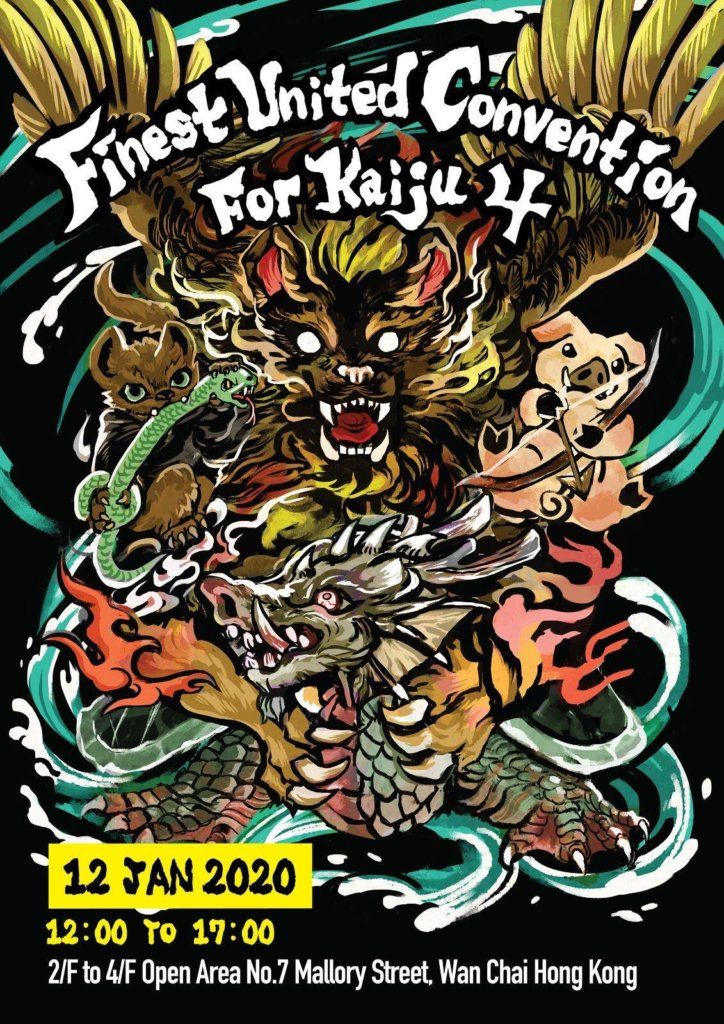 WHEN: 12th December 2020
WHERE: Shop No.5, 2/F, 7 Mallory Street, Wan Chai, Hong Kong 香港島灣仔茂蘿街7號 2樓 5號鋪Hong Kong
Admission is free on Sunday, January 12th, and the event time is from 12:00 to 17:00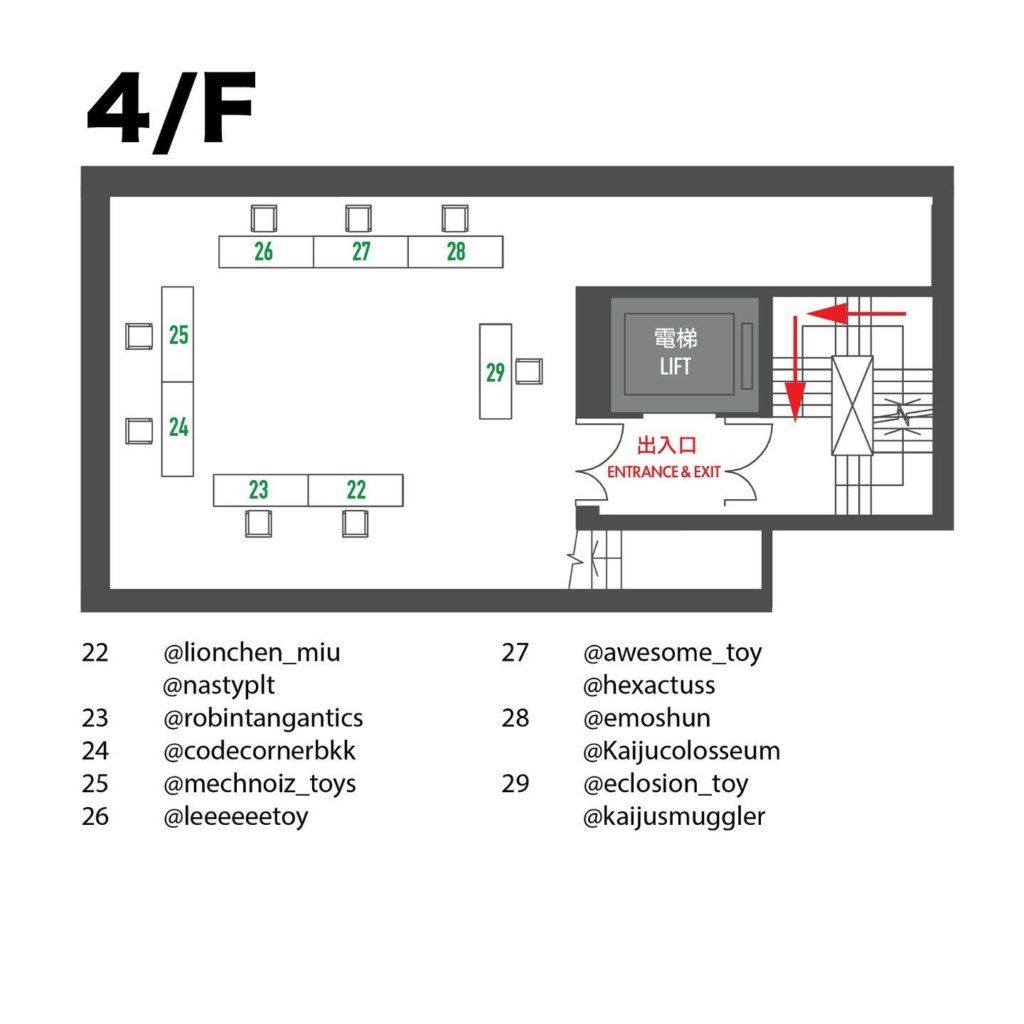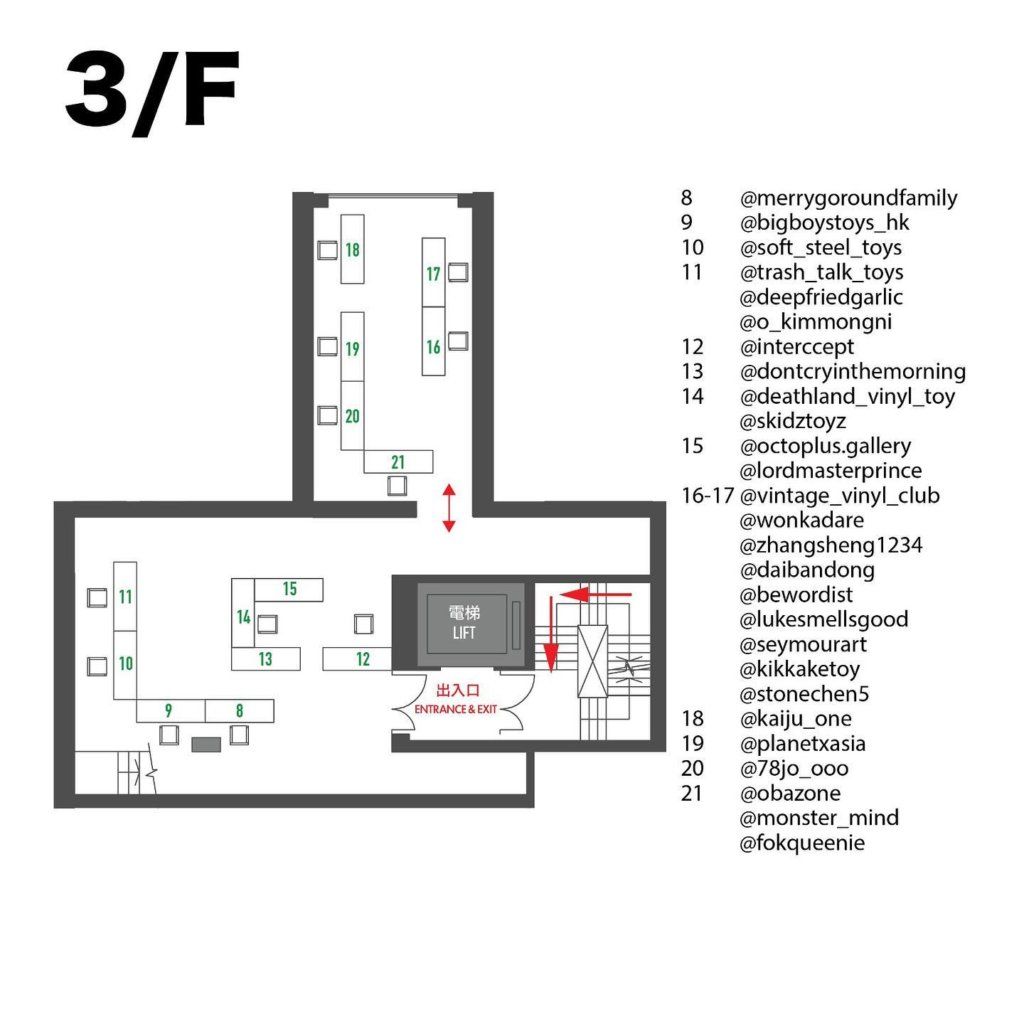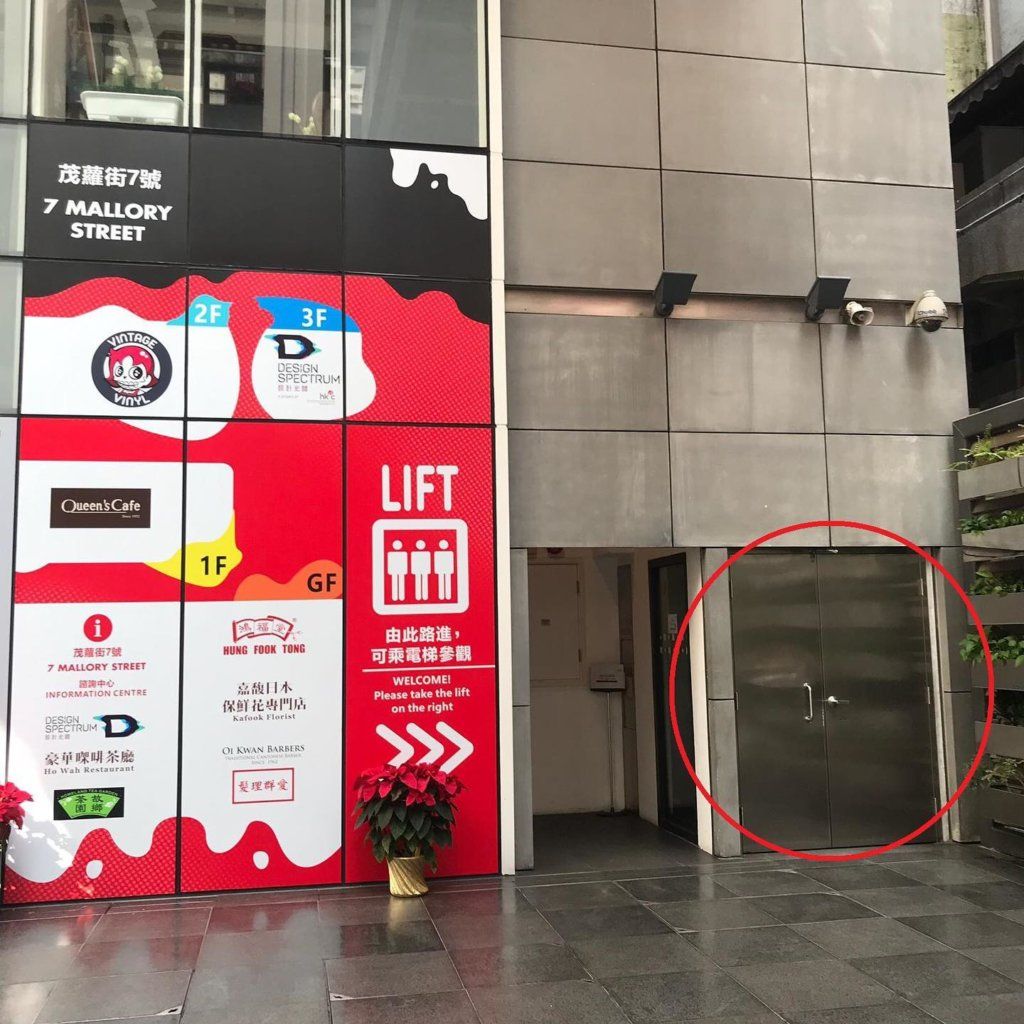 (枱號如有更改,以當天1月12日公佈作準)
FUCKAIJU第四屆聯合創作玩具祭將於2020年1月12日(星期日)再次舉行。本屆活動將有接近40個國內外及本地創作單位參與。免費入場!! 地點:香港灣仔茂羅街7號2/3/4樓
入場細節:
1月12日星期日是免費入場的,活動時間為中午12:00 至 17:00 。
持優先入場門票人仕請於10:45前到地下側門樓梯口(紅圈)排隊打手印11:00開始人場。
(11:00開場後不獲補發手印)
注意:没有手印的朋友不能在11:00至12:00購買任何產品
注意事項:
1) FUCKAIJU #4 活動當日在會場地下排隊期間請聽從工作人員的安排。
2)是次活動只接受現金付款。
3)請儘量自備購物袋。
4)如有非常事件引起極度混亂,活動會取消或提早完結!
Featuring 參展單位:
@721.831.101
@78jo_ooo
@9sadtoy
@awesome_toy
@bewordist
@bigboystoys_hk
@codecornerbkk
@cometdebris
@daibandong
@deathland_vinyl_toy
@deepfriedgarlic
@dontcryinthemorning
@eclosion_toy
@emoshun
@fokqueenie
@hidomira
@hexactuss
@interccept
@kaiju_one
@Kaijucolosseum
@kaijusmuggler
@kikkaketoy
@kk_toy_official
@k_pdt
@leeeeeetoy
@lionchen_miu
@lordmasterprince
@lukesmellsgood
@mechnoiz_toys
@merrygoroundfamily
@nastyplt
@obazone
@octoplus.gallery
@o_kimmongni
@planetxasia
@robintangantics
@skidztoyz
@soft_steel_toys
@stonechen5
@seymourart
@trash_talk_toys
@toyboom_official
@toysbian
@ukydaydreamer
@wonkadare
@zhangsheng1234
@FUCKAIJU
@vintage_vinyl_club
For further info about the convention contact them via Facebook HERE. Or Email[email protected] Find the official "Fuckaiju" Instagram account HERE. For now, check out our RECAPS on previous FUCKAIJU X NUDE below.
You can get your daily Designer Toy fix from our TTC Mobile App. It's free too! FREE! Download on the iPhone or Android smartphones. Search for "The Toy Chronicle" and all your Designer Toy wishes will come true! Pretty much.
Did we fail to mention IT's FREE.
Find the official "Fuckaiju" Instagram account HERE and on Facebook.